Use this collection to help your students focus on characters while reading. Includes graphic organizers, character traits lists and more.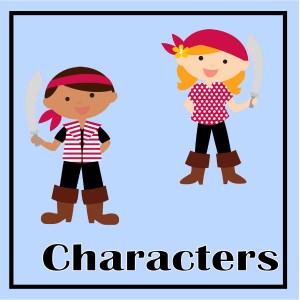 In October 2015 we rewrote this post and created new and improved resources.  The new resources include better graphic organizers plus additional resources, all free!  You can find these new resources PLUS the updated files from below here:
Character Traits
Beginning Character Mapping Help students identify the difference between a character's appearance and character traits using this graphic organizer.
Characters Have Personality Use this graphic organizer to help students identify and support character traits in books they are reading.
Character traits lists – These lists are a great resource for your students!  They are designed for easy differentiation in your classroom.  Choose the list that is best for each student.  List 1 is simplest, with list 3 containing higher level character traits.
Comparing Characters – This graphic organizer has students using what they've learned about the characters' traits to compare and contrast characters from the same story or different stories.
Character Traits Map – Make sure your students can support their thinking with details from the story.  In this organizer, they not only need to determine some relevant character traits, but they need to find text from the story to support their choices.  This organizer works GREAT with the Character Traits Lists above!
Characters Change – Do your students think about how characters change in the fiction stories they read?  This response helps them to pinpoint a character's traits, describe the problem the character faces and decide how the character has changed in the story.
Characters Change Graphic Organizer – This response asks for the same information as the one above, but has the students respond in more of a graphic organizer format.