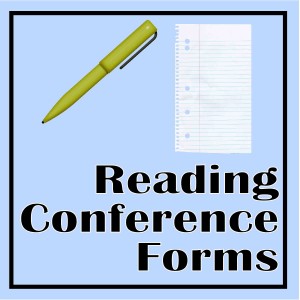 Conferencing individually with students while the class is independently reading is a great way to keep track of student progress.  Some teachers like to use a notebook with a page for each student, others prefer a binder with preprinted conference pages.  Below you will find some of these types of conference pages that are ready to print and use.
3 Box Conference Form  Perfect for the teacher who likes to make many notes during the conference.
6 Box Conference Form  Gives you enough room to include the most important observations while still allowing you to see record of six conferences at once.
Horizontal Conference Form Allows you to put notes from 9 conferences on one form.  This is useful for tracking student growth.