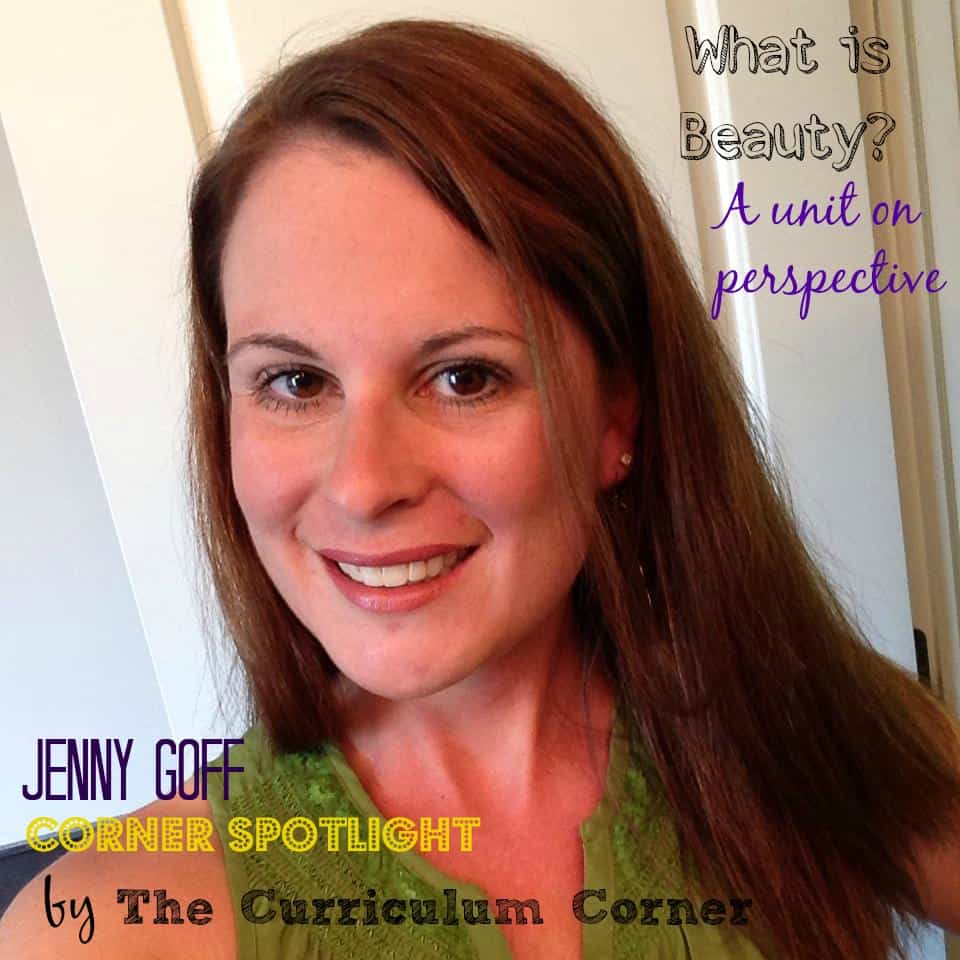 The Curriculum Corner 456 is proud to feature 5th/6th Grade GT teacher Jenny Goff as our Corner Spotlight.  Jenny was just recently selected as the Teacher of the Year in her urban school in Indianapolis, Indiana.  Jill has seen firsthand how creative, energetic and engaging her classroom is and the effects that her teaching has on her students and their parents.  In addition, Jill observed her relationships with students and was amazed at the level of respect and admiration found there.  (Not to mention that her dancing skills are AWESOME and she has proudly displayed them for staff and even at a student convocation.  A teacher of many talents!!)
Jenny has been teaching for eight years, the last four of which have been in the GT setting.  She is passionate about engaging students in cross-curricular studies that challenge them to make a difference in their world.  Recently, her class completed a project on the concept of aquaponics; culminating in the construction of a 300 gallon system that is housed in the school's greenhouse.  This system currently is home to 60 Tilapia and a grow bed of salad greens.
Jenny is the proud mom of three amazing kids and stays busy by cheering them on in their activities.
Here Jenny shares with us her final project for her GT certification through Ball State.  It is a lesson on perspective that incorporates so many interesting critical & higher level thinking skills and activities.
NOTE: Jenny lists past Indiana State Standards that her unit covers, but as you read through them, you will easily find that they address some current CCSS as well.