These Area & Perimeter Task Cards are designed to provide geometry practice for your students.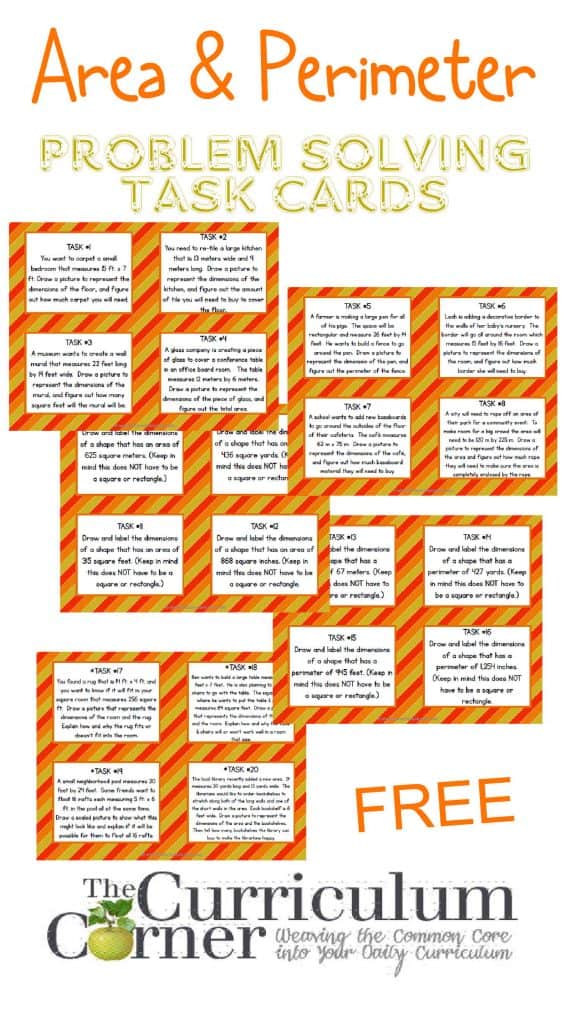 This is a set of 20 word problem task cards at varying levels that address the standards for calculating area and perimeter.
The first eight word problems are fairly straight forward types of story problems calling for students to think about real-world type situations in which they may need to calculate area or perimeter.
Task cards #9 – #16 require students to draw shapes meeting certain area or perimeter stipulations.  These are more open-ended tasks because the shapes students draw can all look very different.
The final four tasks are more challenging problems that will require students to use various problem solving strategies that include drawing pictures, using logical reasoning and guess and check. These would best be used with your most skilled mathematicians or for group work.
Area & Perimeter Problem Solving Task Cards