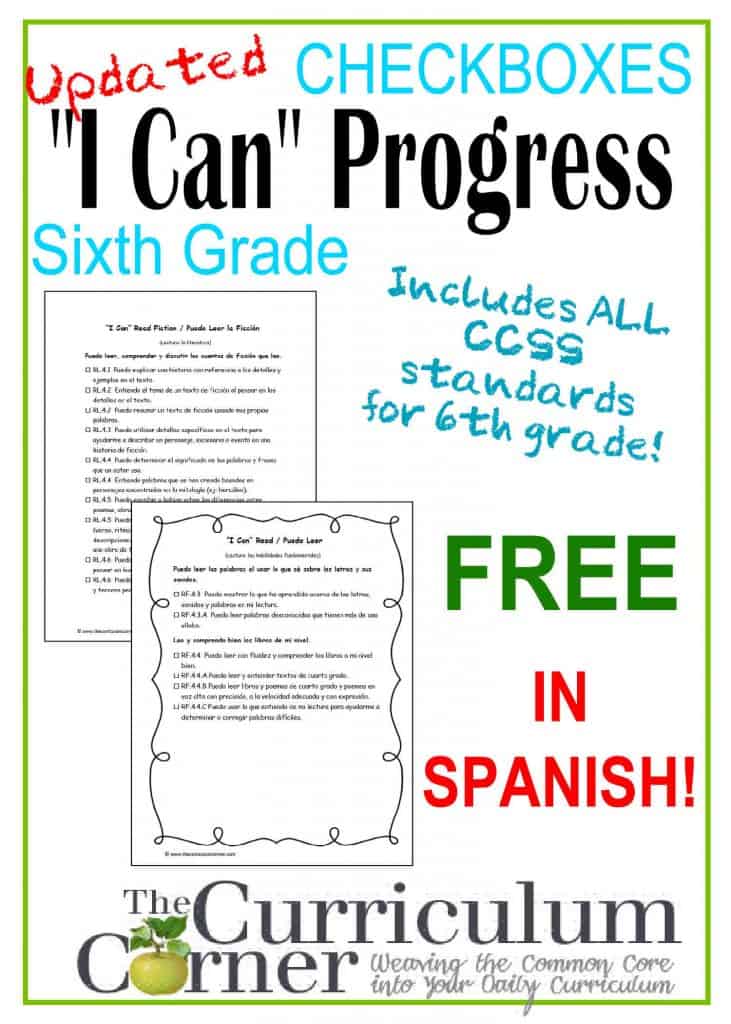 Below we are sharing our "I Can" Common Core statements for 6th grade in Spanish.
"I Can" 6th Grade Spanish with Doodle Borders
"I Can" 6th Grade Spanish no Borders
You will find the coordinating 6th Grade I Can materials in English here:  Everything "I Can" 6th Grade
You will find our I Can resources for other grade levels here:  Everything I Can for K – 6
Reproduction of these posters or statements with the intent to sell is prohibited.  These were created to help busy teachers and are meant to be free.  Thank you for understanding! If you are interested in purchasing a commercial use license, please message us for details.