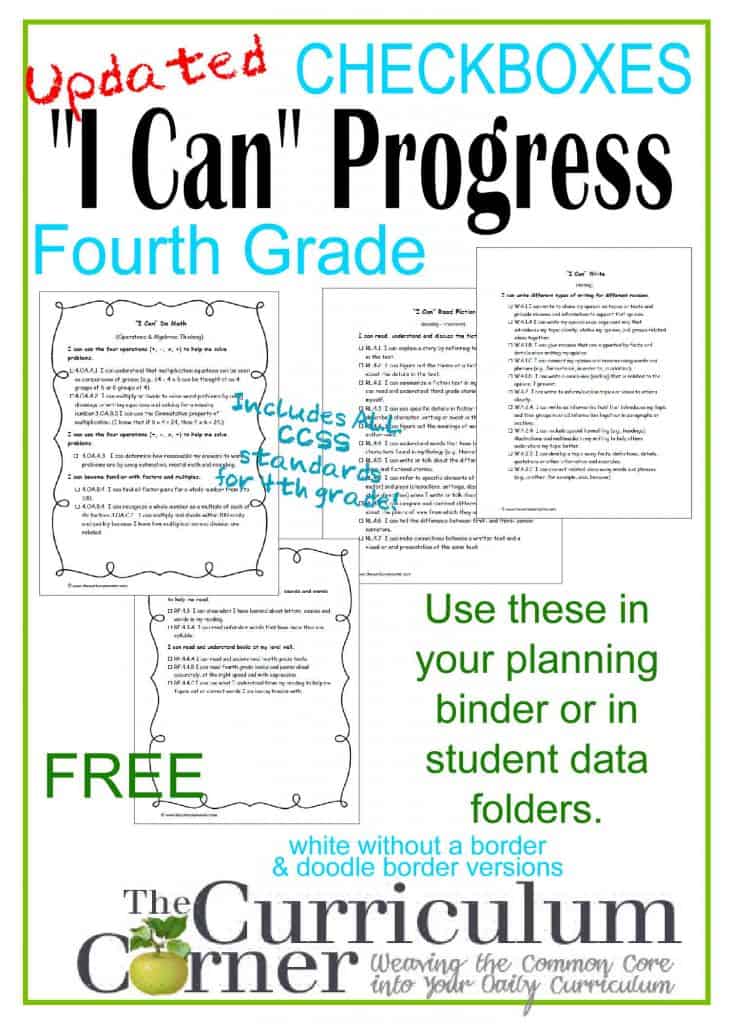 We have updated our "I Can" statements! This set includes all of the current CCSS standards (as of 7/29/2014) written in kid friendly language. We created these to make sharing the standards with parents and families easier. Send these home over the summer for parents to track progress or at the beginning of the year to help them understand expectations. Of course, we also think these are a great tool for teachers to use in their planning. We hope you find these as useful as we do. Updated posters for all grade levels, K – 6 are on their way. We also have plans of adding 7th and 8th grade "I Can" posters soon.
***As with all of our materials, these statements are intended to be free for teacher use.  Please do not use our statements to create any items to be purchased.  Please do share with your staff, parents and students!
Looking for other grade levels?
Our updated kindergarten "I Can" posters can be found here:  Kinder Green Chevron Posters
Our updated first grade "I Can" posters can be found here:  First Grade Green Chevron Posters
Our updated second grade "I Can" posters can be found here:  Second Grade Green Chevron Posters
Our updated third grade "I Can" posters can be found here:  Third Grade Green Chevron Posters
Our updated fourth grade "I Can" posters can be found here:  Fourth Grade Green Chevron Posters
Our updated fifth grade "I Can" posters can be found here:  Fifth Grade Green Chevron Posters
Looking for checkboxes for other grades: