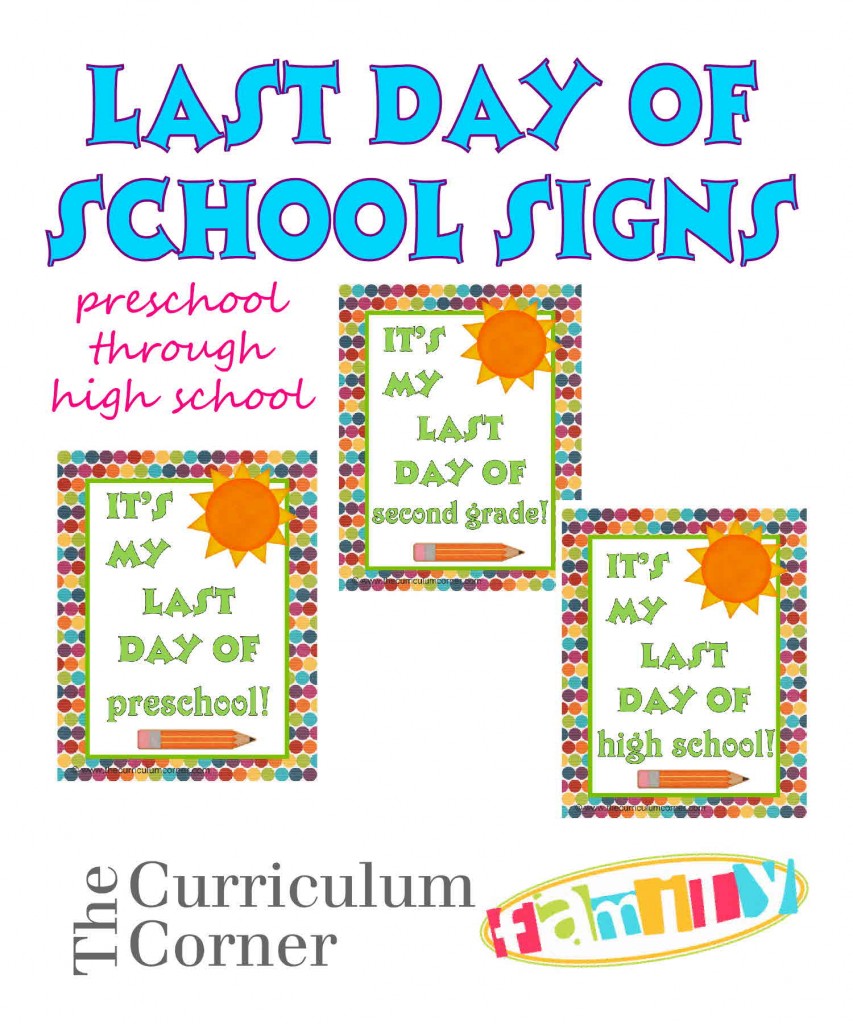 It's hard to believe summer is almost here.  It seems like just a few days ago we were printing off our first day of school signs for our bus stop breakfast.  Our boys are all looking forward to the fun summer brings (including their favorite last day of school party!)  As we send them off to school on their last day, we will be sure to snap a picture with our newest signs.
You will also find printables for hosting your own end of the year party here:  Water Fun Party Printables.
In case you didn't use our signs to start your year, follow these link to be ready for the start of the next school year:  Back to School Signs.