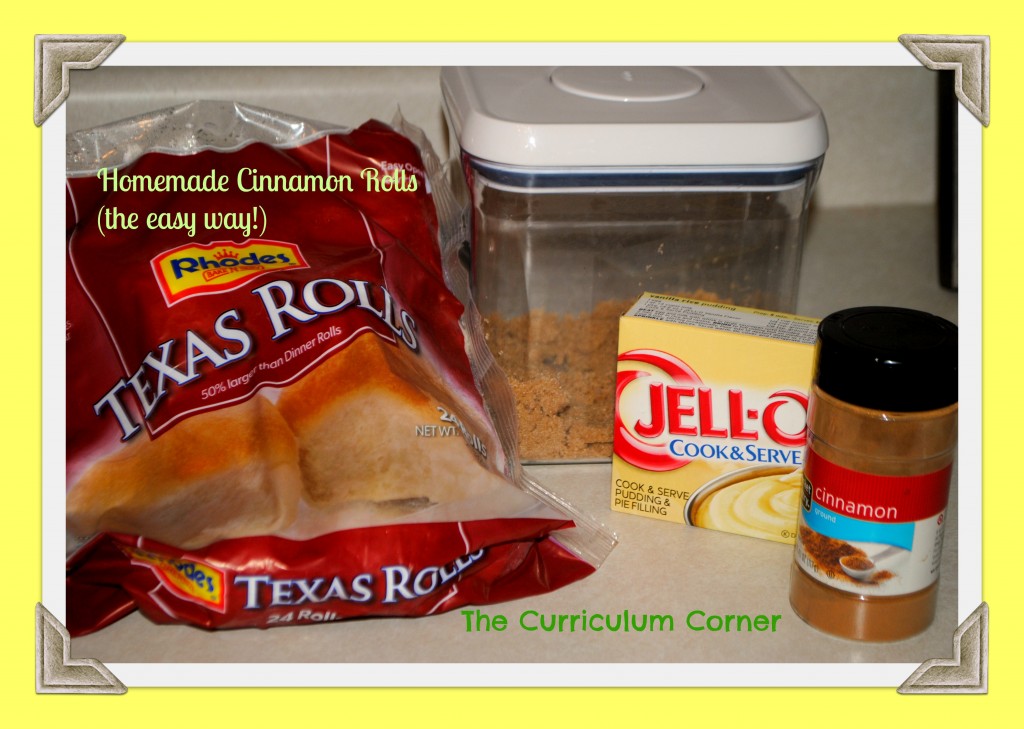 The Henry boys LOVE cinnamon rolls!  Cinnabon is a family favorite but because there are none close, it is usually a treat saved for vacations.  A couple of years ago my hair stylist was talking about the cinnamon rolls she makes every Christmas morning.  They sounded simple so I came home and started researching.  There are a countless number of recipes on-line for these, we have taken parts of each to come up with this version for our family.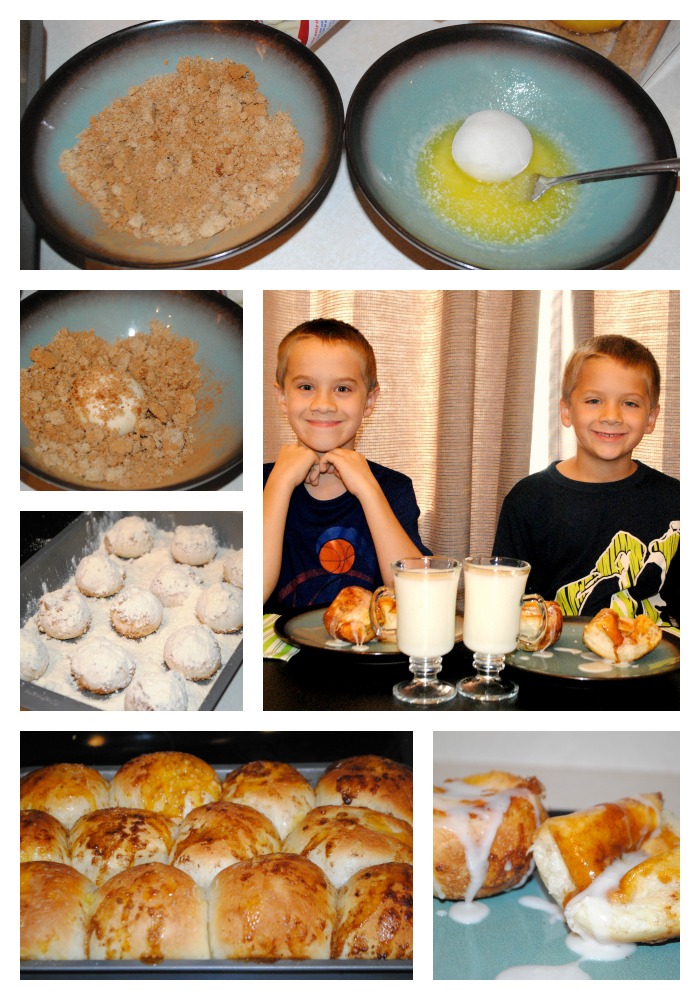 Homemade Cinnamon Rolls
Rhodes Rolls (the dough balls, not the cook and serve type)
1/2 cup brown sugar
1 teaspoon cinnamon
1 package cook & serve vanilla pudding (we use the large box to make them gooier but you can also use the smaller box)
1/2 – 1 stick of butter  (They taste better with the full stick of butter, but if you're trying to eliminate calories and fat, a 1/2 stick will do.  I've tried with less than a 1/2 stick but they end up a little too crispy.)
Icing
1 cup powdered sugar
1 teaspoon vanilla extract
1 tablespoon milk (you might need more or less milk depending on how thick your family likes the icing)
Directions
While these cinnamon rolls are easy to make and fast, you do need to remember to put them together the night before.  Grease a 9 x 13 pan.  Melt the butter in a bowl.  Put the brown sugar in a separate bowl, mix in the cinnamon.   Take one dough ball at a time.  Dip in butter, dip in the brown sugar and cinnamon mixture.  Continue until you have filled the pan (usually between 12 and 15 rolls depending on if you have the regular-sized or Texas-sized rolls.)  Remember to leave enough room for the rolls to rise.  Once you have filled the pan, poor the remaining brown sugar mixture, the package of pudding and then any remaining butter over the rolls.  Get a towel damp and lay over the rolls.  Let them rise overnight.  In the morning, they will be ready to bake.  Preheat the oven to 350 degrees and bake for 12-15 minutes – watch closely so they don't get too crispy on top!  To serve, flip over each roll so the gooiness will drip down.  Mix together the powdered sugar, vanilla and milk.  Pour over each cinnamon roll.  ENJOY!