Welcome to The Curriculum Corner's no prep pages collection where you will find free print and go practice pages and worksheets for those of you looking for engaging pencil and paper practice.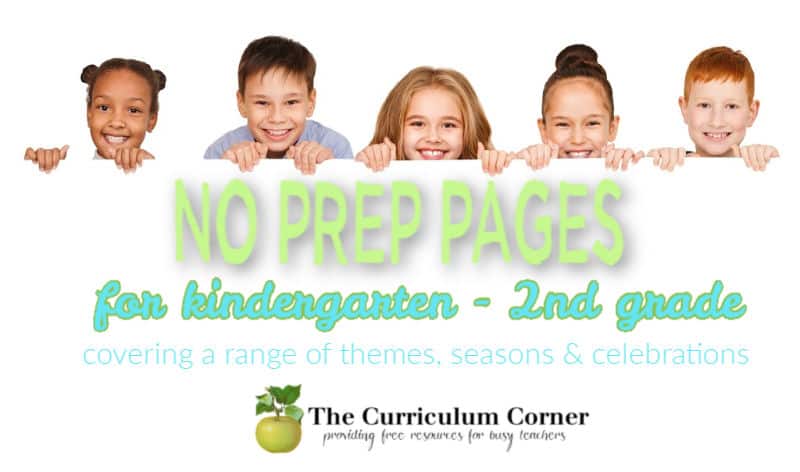 Need free printable worksheets for your preschool, kindergarten, 1st grade or 2nd grade classroom? You've found them!
While we are all about hands-on activities that get kids thinking and up and moving, we know that sometimes kids need to practice skills with pencil and paper.
For those times, we have created a collection of no prep pages in a range of themes.
Our selection of printable practice pages cover a variety of holidays along with each season.
You will also find a selection of classroom themes such as superheroes, ocean animals and farms.
Each set of free printable worksheets contains a collection of pages where students can practice phonics skills, Fry words, writing and a range of math skills.
If you are looking for additional math and reading worksheets for your older students, be sure you check out The Curriculum Corner 123 and The Curriculum Corner 456.
Use these fall practice pages or no prep printables for a quick review of skills this autumn. This is another…
Read More