Use this set of New Year Classroom Ideas to give your classroom a new start in the New Year.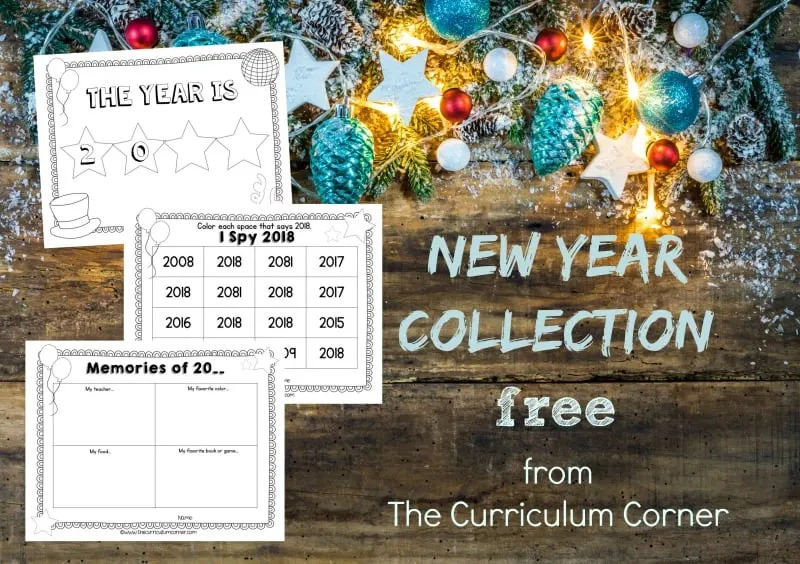 ***This free download has been updated for 2022 and 2023.***
New Year Classroom Ideas
Winter break never seems quite long enough. We long for more time with our families but the classroom is calling during this short break. Hopefully this set of New Year Classroom Ideas will save you a little planning time over break.
This simple set of printables is designed to be easy to get ready and easy to complete for your students. We all know that are youngest students take a couple of days to readjust to school after a break. These simple pages will be low stress for you and your students!
What We've Included
The first page in the collection is designed to be displayed on your smart board or printed as a welcome sign on your first day back. The page asks students to share their New Year's Resolution with a classmate.
Also included is a poster page for the class to set a class New Year's Resolution. You might choose to print this page on poster paper or display on your smart board.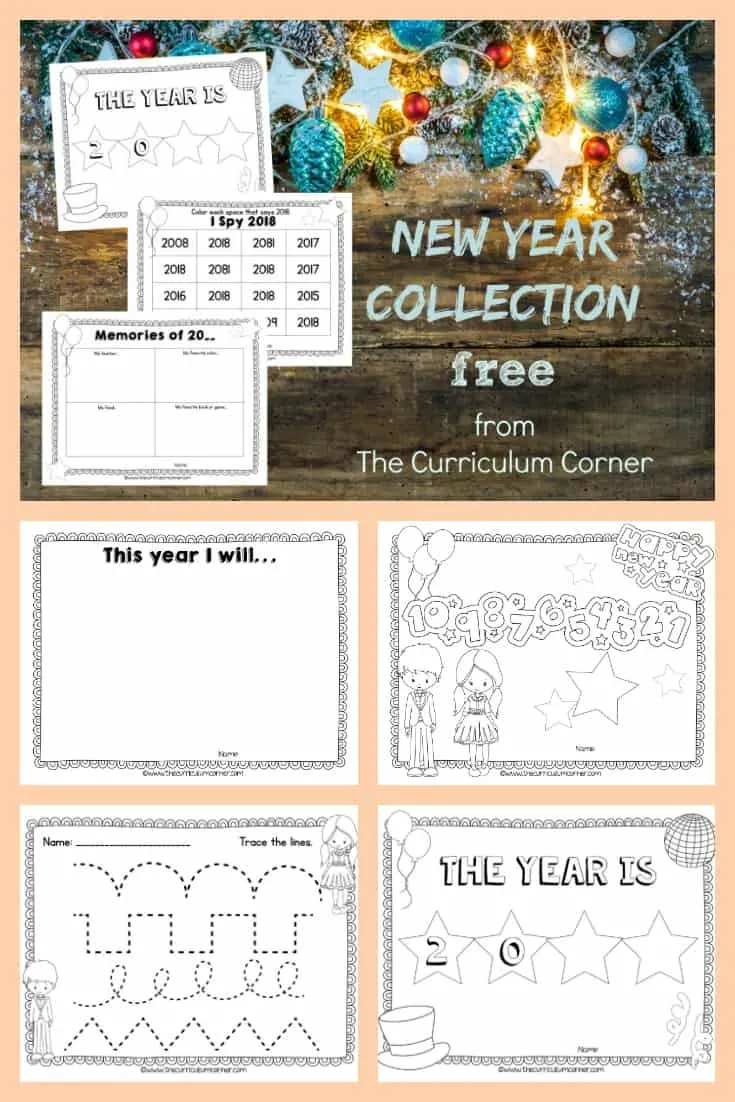 The final colorful page is designed to be bookmarks. You might choose to print these on card stock and laminate for a fun welcome back gift for students. You could also encourage students to write a goal for the year on the back.
The rest of the pages are designed in black and white. You will find an assortment of easy pages that are just right for young students.
The I Spy 2019 page comes in two versions. Choose the page that will fit your students best.
Other pages includes memory pages that you might send home or add to individual student binders for an end of the year take home.
Just in case you need something calming, there is a coloring page that can allow tired students to come in and do a relaxing activity as they return to school.
You can download this free set of New Year Classroom Ideas here:
Looking for other printables for the New year? You might like these…
As with all of our resources, The Curriculum Corner creates these for free classroom use. Our products may not be sold. You may print and copy for your personal classroom use. These are also great for home school families!
You may not modify and resell in any form. Please let us know if you have any questions.