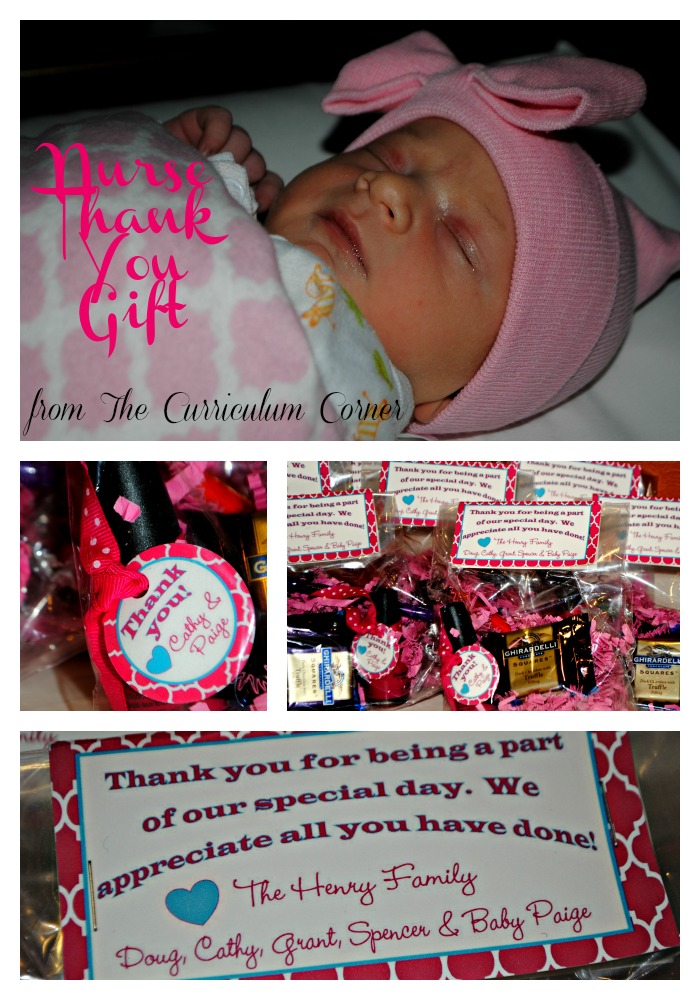 In preparation for Paige's birth, I made thank you gifts for the nurses at the hospital.  I had seen small thank yous on Pinterest and loved the idea of giving something to the nurses that help with the baby's birth and first days.  We had such a great experience at the hospital this time, I was so happy I took the time to put these together before her arrival.  The staff in the maternity ward at St. Vincent's in Fishers was amazing!
The morning of little Paige's arrival, I was still at home.  My contractions were much stronger than any I had experienced with my other two but still between 8 and 12 minutes apart.  When they dropped to between 7 and 8 minutes apart, I called my doctor.  I was taking a shower and preparing to wake up my husband when they suddenly moved to between 2 and 3 minutes apart.  Thankfully, the hospital is close and at 2:30 in the morning, there was no traffic.  When we arrived, the staff did a wonderful job of getting me an IV and getting the anesthesiologist into the room quickly.  On the way to the hospital I was worried that we would arrive and be told it was too late for an epidural.  It was probably around 2:45 by the time we parked and were rushed to a room.  Again, the staff did a great  job of not making us wait.  Paige arrived at 4:30.  I later told my husband I was happy that I didn't have plans of taking the sweet labor pictures I had seen on Pinterest – I would have been quite disappointed with how they turned out!
Once I had an epidural, her delivery was easy.  Throughout our stay at the hospital, we felt like each of the nurse's was attentive and willing to assist us whenever needed.  We had no complaints from the births of our other children, but just felt like this staff was different.  (Not just the nurses, but also the doctors, the housekeeping staff and even those who brought my meals.)
The little gift bags I put together were simple to make and not extravagant.  I purchased pink nail polishes and attached little tags (I also gave these nail polishes as shower thank you gifts.)  I added some chocolates and a colorful pen to each bag.  I then folded over the tops and added the little thank you notes.
I remade the tags I used below without the names, you can print and sign your own.
For Girls…   Nail Polish Tags      Treat Topper Tags
For Boys…   Nail Polish Tags      Treat Topper Tags
Neutral…      Nail Polish Tags      Treat Topper Tags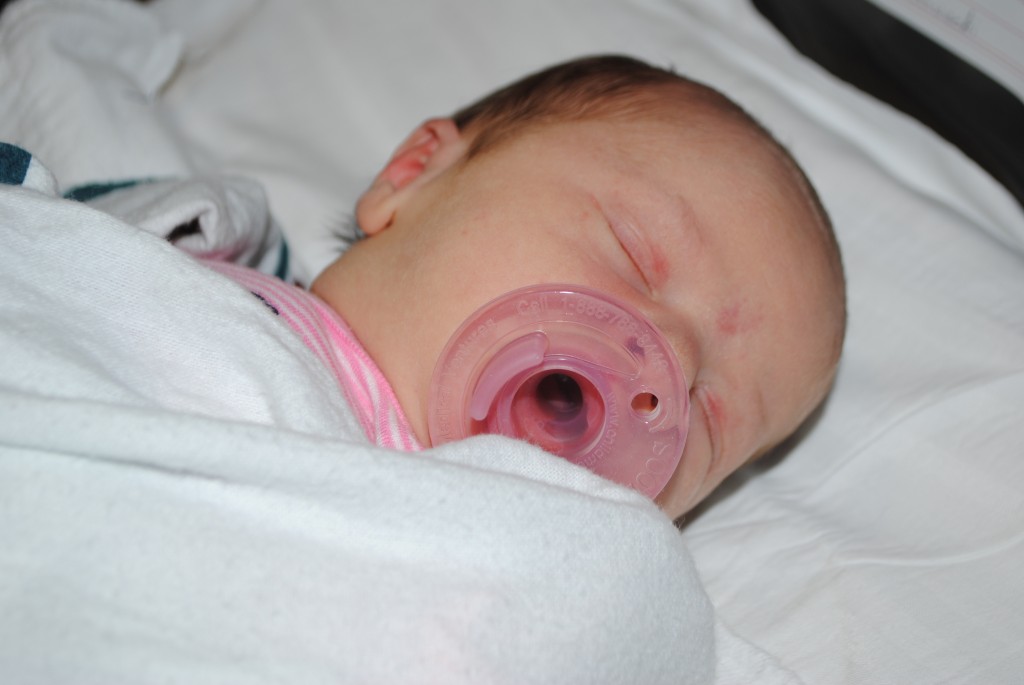 What made your delivery special?  We would love to hear your stories below!  In the coming weeks, we plan to share some ideas to thank the doctors and other staff you come across during a delivery or other hospital stay.