These free winter preschool pages are print and go pages designed to give your preschool and prekindergarten students seasonal practice.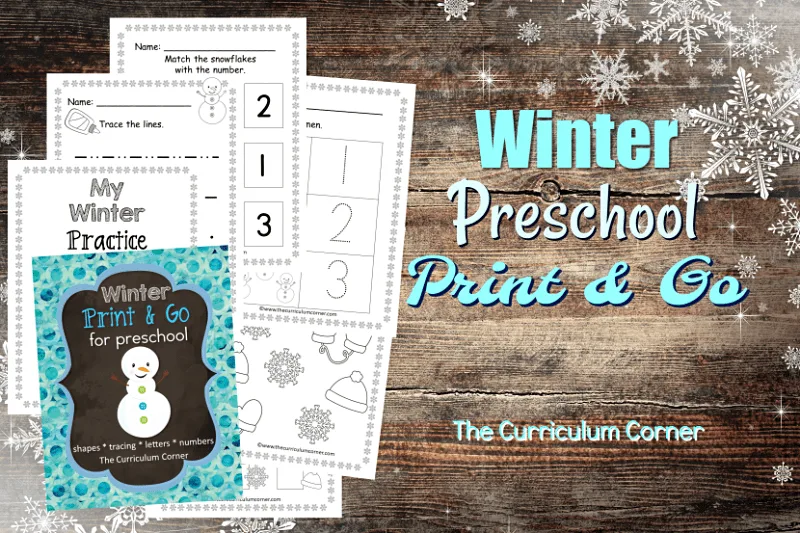 We set out to create a set that would benefit preschool and prekindergarten classrooms and homes.
In creating this packet we were focusing on fine motor skills such as handwriting, coloring and cutting.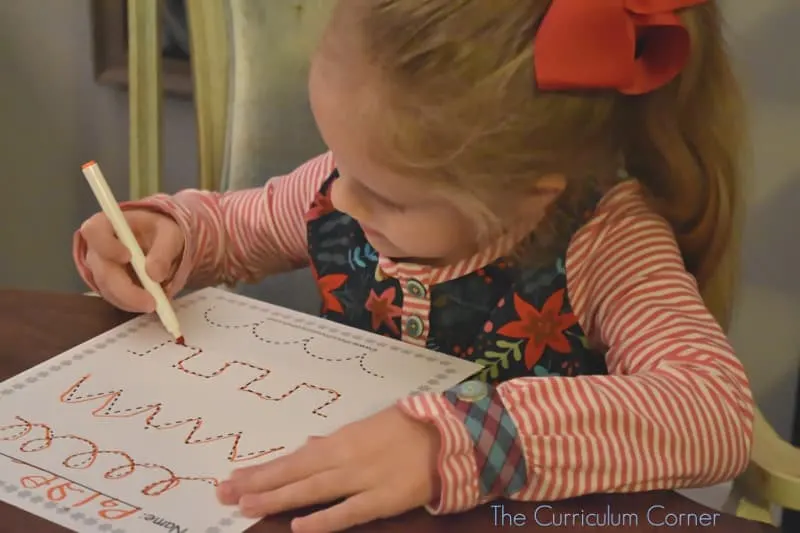 This set has been designed with a winter theme. We realize this set will not fit into all classrooms due to the winter theme. You will find a wide variety of themes on our site not specific to holidays.
Within this set, your children will practice a variety of prekindergarten skills.
You will find tracing lines in a variety of formats. Students will trace lines and shapes or other pictures.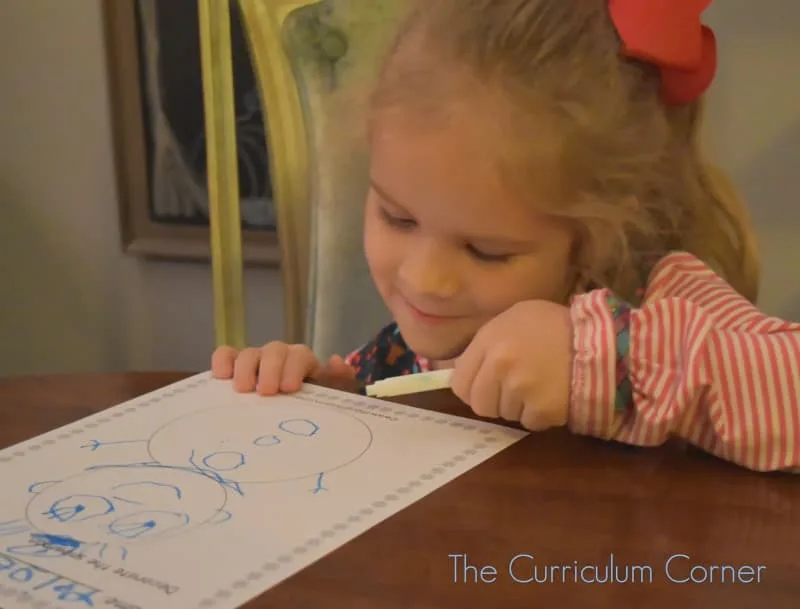 There are also shapes and other activities that involve cutting.
Students will have beginning counting and number identification practice.
There are also options for students to practice color words.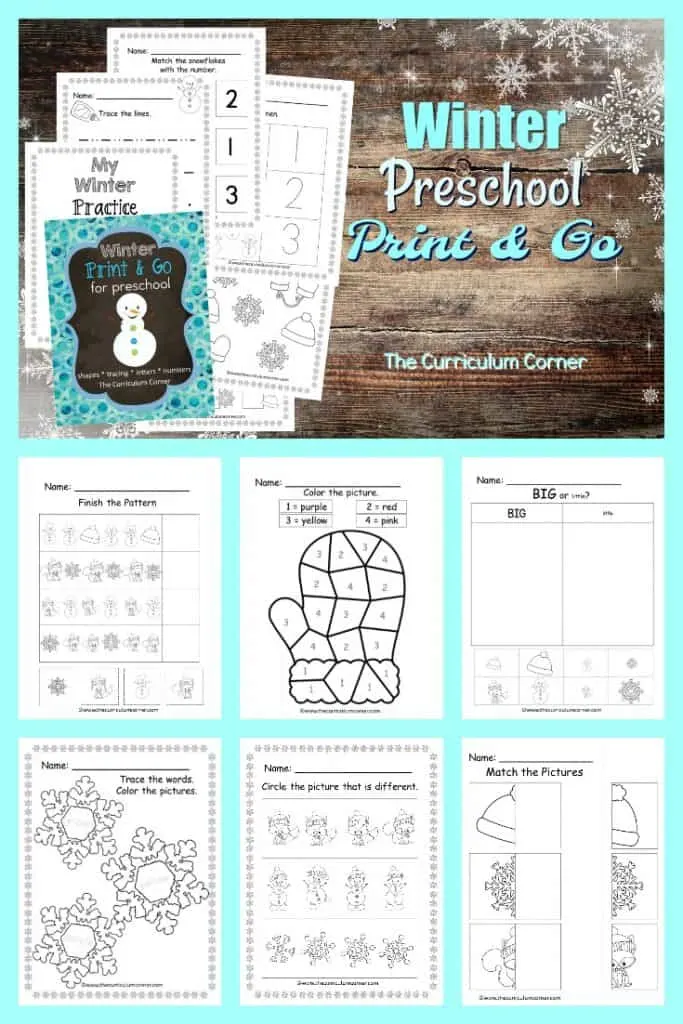 There is a cover page for those who would like to turn the pages into a workbook. We do encourage you to choose the pages that are just right for your child. Not all preschool students will be ready for all activities in this collection.
We have also created a book template for students to create their own winter memories book. You will find a cover along with options for the inside pages. There is a blank page along with a page that provides two handwriting lines.
If your students are in need of more of a challenge than what is provided within this Christmas preschool pages set, you might want to take a look at our Original Winter Print & Go Packet. This set contains pages that range from kindergarten to second grade levels. You will find this link at the bottom of this post in green text.
You can download the Winter Preschool Pages – Print & Go Set here:
Winter Print & Go for Preschool
You will find our original Winter Print & Go here: Winter Print & Go Pack
Thank you PrettyGrafik for the always cute clip art!
Also included in this set, you will find: