With summer quickly approaching, we know that we will have many teachers on the look out for some summer learning resources. Use these to help make your beach week just right!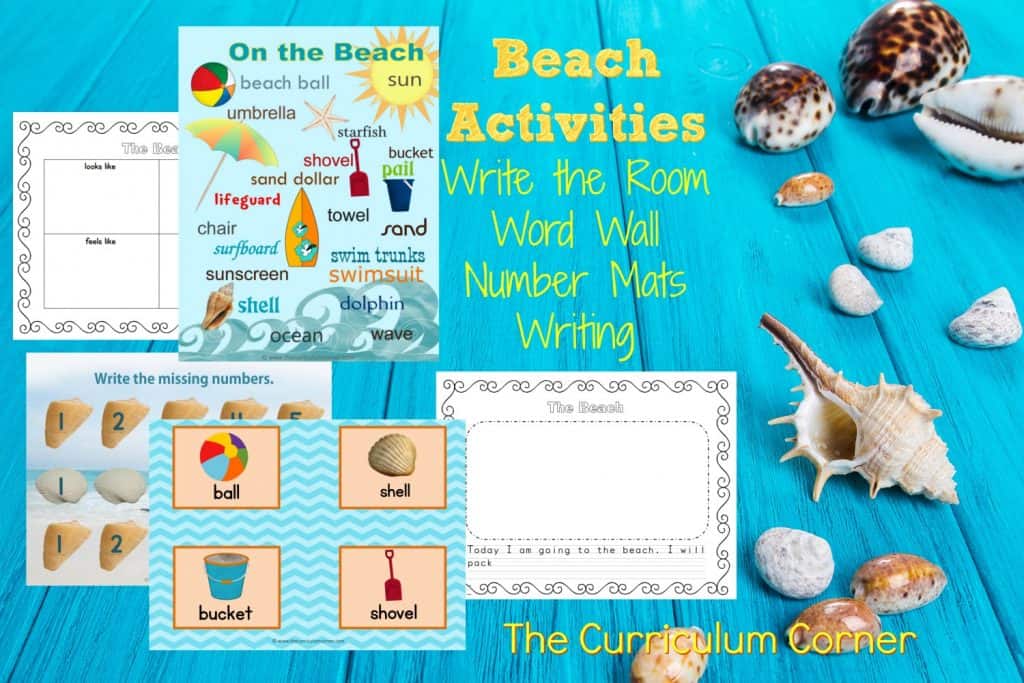 Use the summer learning at the beach activities we have created to help make your beach week just right!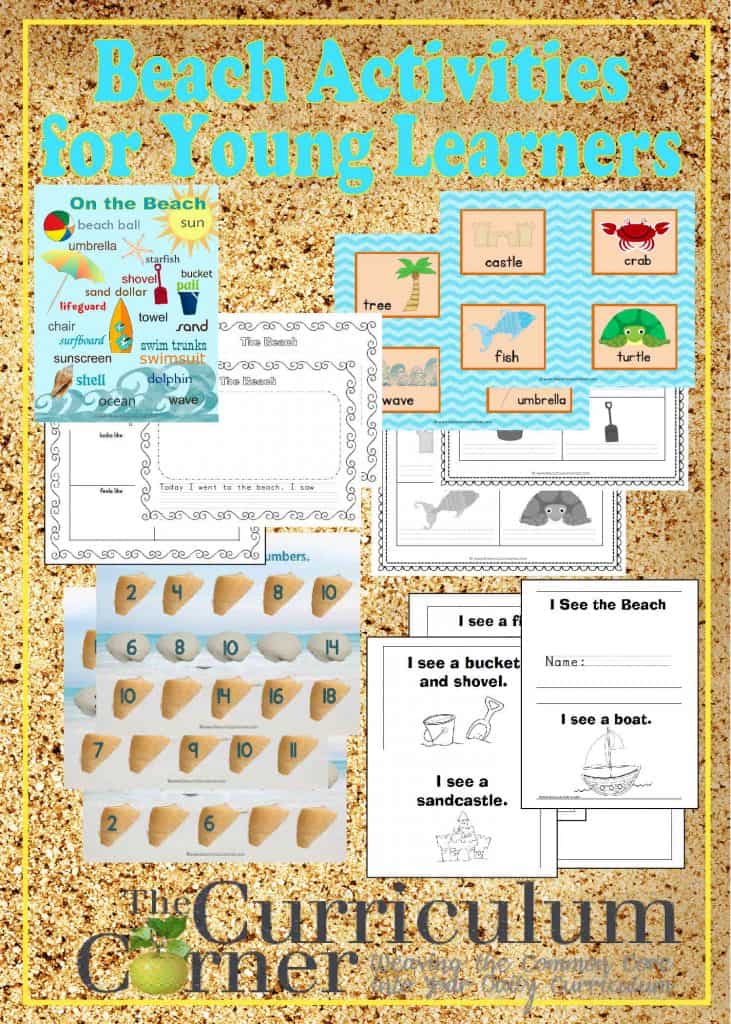 Unlike many of our newer posts, this collection is provided as individual downloads. You will need to click on each item to download the file.
Within this collection you will find the following resources:
The beach is… This simple printable can be used as you help introduce students to the beach. Share photos and videos for those students who have never been. Maybe play music of the ocean with seagulls in the background.
Beach Word Wall Display this word wall during your beach week as a resource during writing workshop.
Write the Room Display the colorful cards with labels around the room. During a center, student search to match the pictures on their papers with the cards. They then record the word.
Mini Beach Book This simple book is designed for your students learning to read.
Writing Prompts This collection or writing prompts includes a place for students to draw a picture.
Missing Numbers Mats We have included four different mats. Print in color and laminate. Give students a dry erase marker to fill in the missing numbers.
You will find other resources with an ocean theme here: