Use these fun and free Easter place mats to add a little fun to your Easter table – either at school or at home!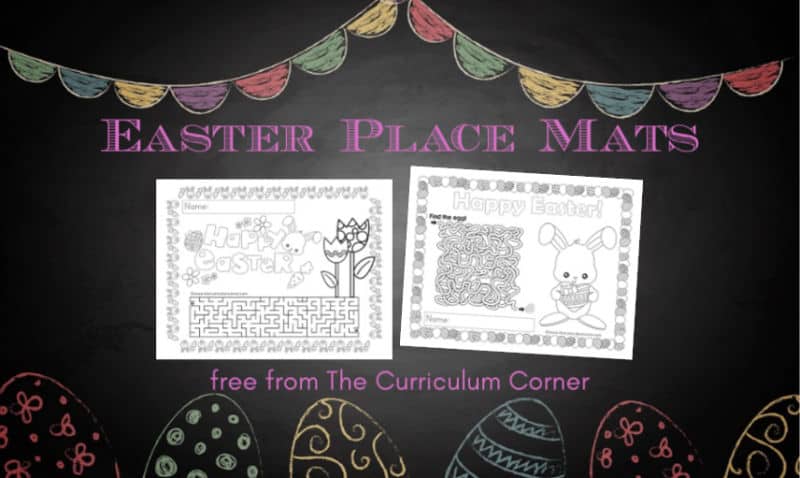 We've created these holiday place mats to help you add a little fun to your Easter setting.
When you are celebrating Easter, either at home or at school, there is always a little bit of wait time for the younger members of the family. Help keep the children occupied while you are finishing up the last minute details with these simple Easter place mats.
This set contains an assortment of six place mats. On each place mat, there are assorted Easter activities such as mazes and coloring designs.
You can print these on regular copy paper. To make them a little more durable, print on card stock. You could even print on pink or red card stock if you would like to add a little color.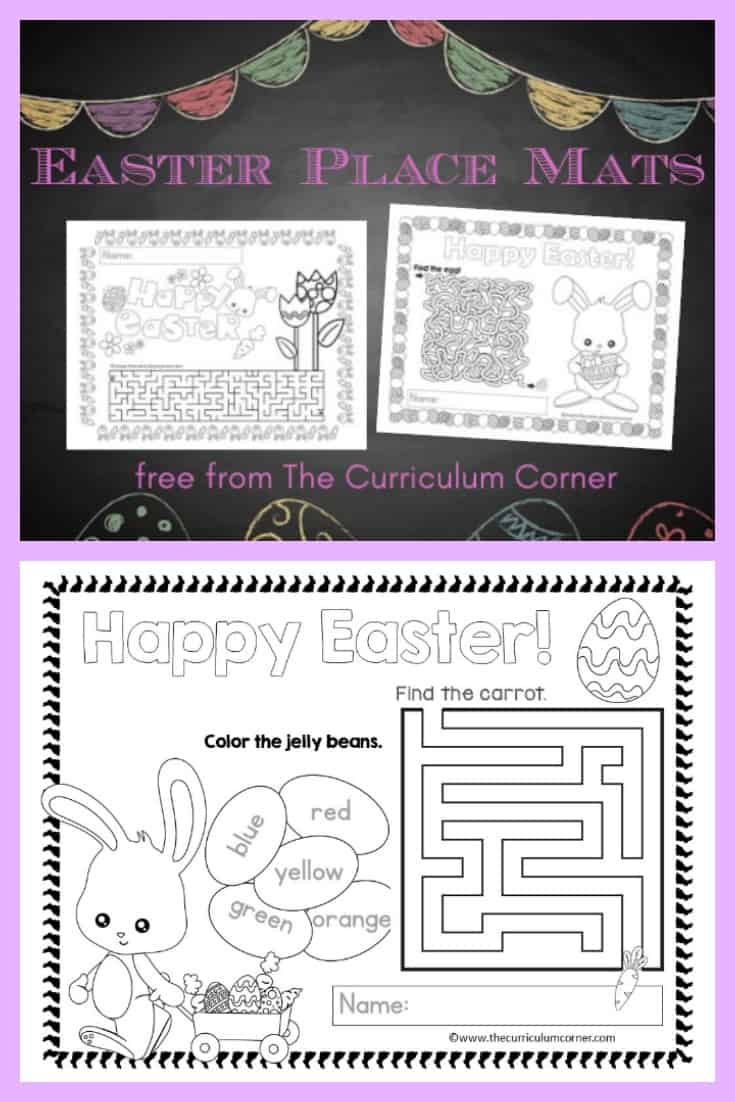 You might choose to laminate them with your home laminator afterwards so your children can bring them out again for next year.
Put a small glass jar in the middle of the table and add crayons or markers so your children can work on their mats while they wait for dinner. If you are brave enough (or don't mind the mess), children would love a little glue and glitter to add accents to their mats. Maybe for the glitter option, you could have children complete their mats on a separate table ahead of time.
If your kids are up for it, have them share what they love most about Easter before you get started with dinner.
You can download these free holiday mats here:
Easter Mats
If you are looking for a little more to add to your Easter fun for children, take a look at these free resources. Click on each title to view the resource.
Easter Scrambled Sentence Mats
Early Reader Booklets for Spring
Spring Print & Go Pages for Preschool
We are adding the links to a few of our favorite Easter books below (contains affiliate links)