These Write, Read, Draw pages are cut up gingerbread sentences designed to fit into your December activities.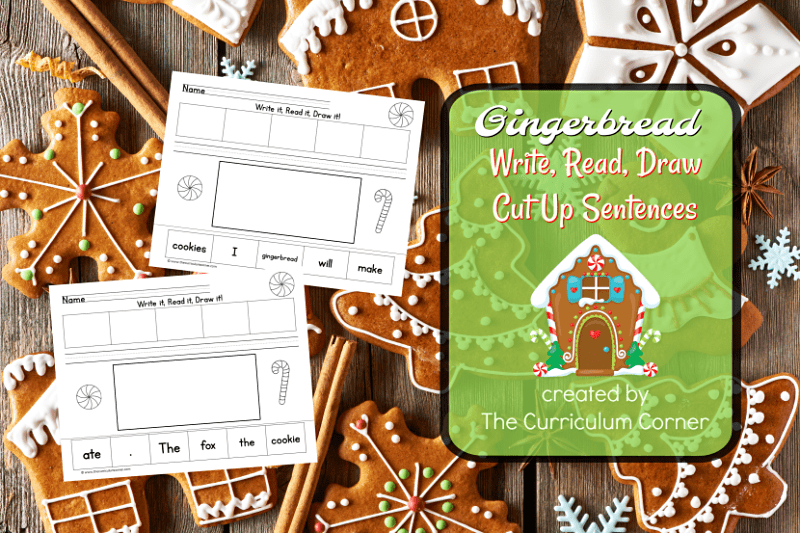 If a focus on gingerbread stories is in your plans for December or January, be sure to add these to your list. These cut up gingerbread sentences are another free resource for teachers created by The Curriculum Corner.
These cut up gingerbread sentences are a simple, ready to go activity for your classroom. Best of all, kids love them! Isn't it great when something so easy can be so engaging?
We have created ten different sentences with a focus on gingerbread and cookies. None of the provided sentences mention Christmas or other holidays so these are perfect for all classrooms.
Students will need scissors and glue along with writing or drawing materials to complete the activities.
These students can be great for a literacy center or even a morning welcome task. You might also choose to add a set to your emergency sub plans as well.
Directions for our Write, Read, Draw Cut Up Sentences
Students cut out and read the words at the bottom of the pages.
They then create meaning by arranging them into a sentence.
Students will glue them them in the blank boxes.
Have students write the sentence on the line.
Illustrate the sentence to show understanding.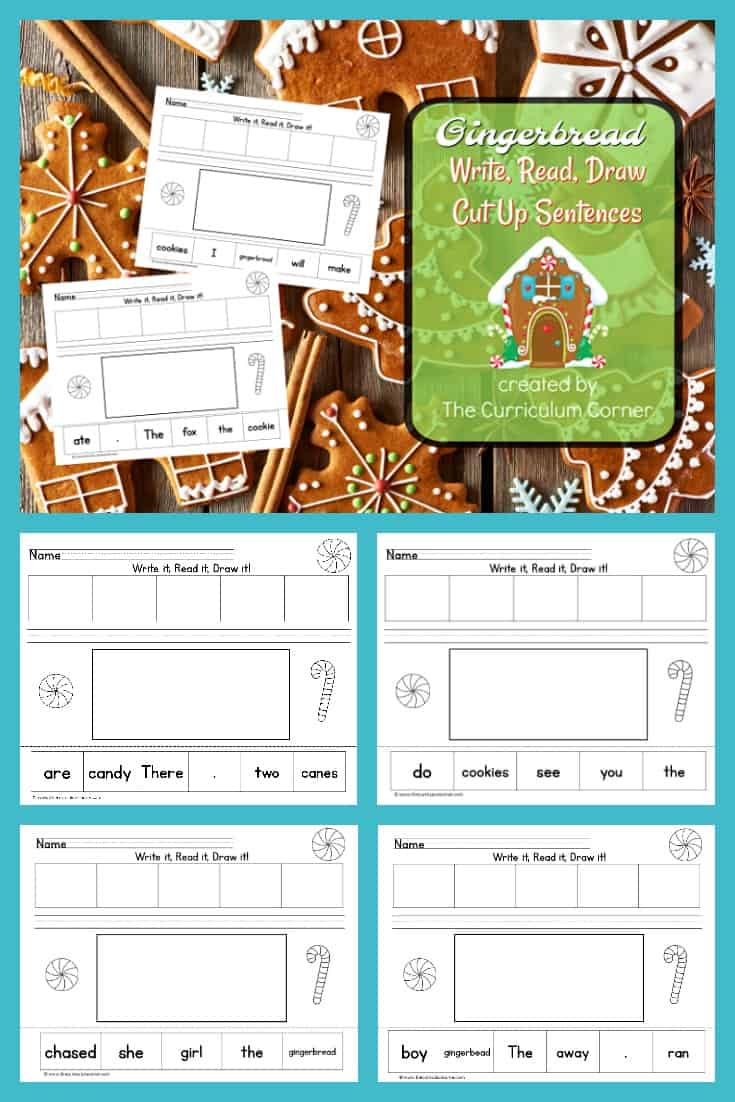 The first download below contains ten cut up sentences with punctuation and capitalization.
The second download provides the same sentences without punctuation and without capital letters (the word I is still capitalized.)
We hope that the two versions will make it easier for you to provide a just right activity for your students. Some students might benefit from the punctuation and capitalization and others might be ready to try the activity without these.
You can download our gingerbread cut up sentences here:
Be sure to check out our entire gingerbread collection below – you will find a wide range of activities. The assortment we have will provide materials for children from preschool through third grades. You will find reading activities, word work, math materials and more! There is a little bit of something for everyone.
Start here to find what we have created:
Everything Gingerbread