Beginning sound clip cards and ending sound clip cards will help your students practice identifying letter sounds.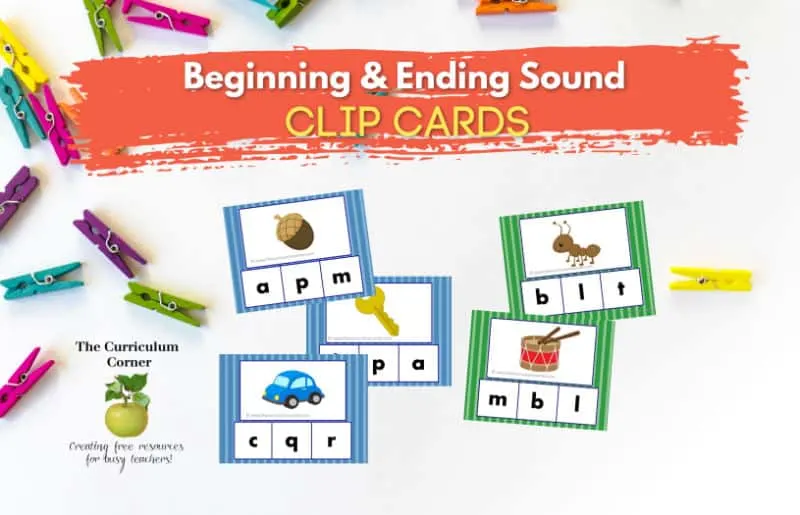 This is another free resource for teachers from The Curriculum Corner.
These self-check beginning sound clip cards and ending sound clip cards are intended for students who need review or practice of matching letters with beginning or ending sounds in words.
We have created these with both upper and lowercase letters. You can choose the cards that fit your classroom.
You will find two sets of cards. The first contains the words with letters to identify the beginning sound. The second set of cards has a green background and contains letters for you to identify the ending sound.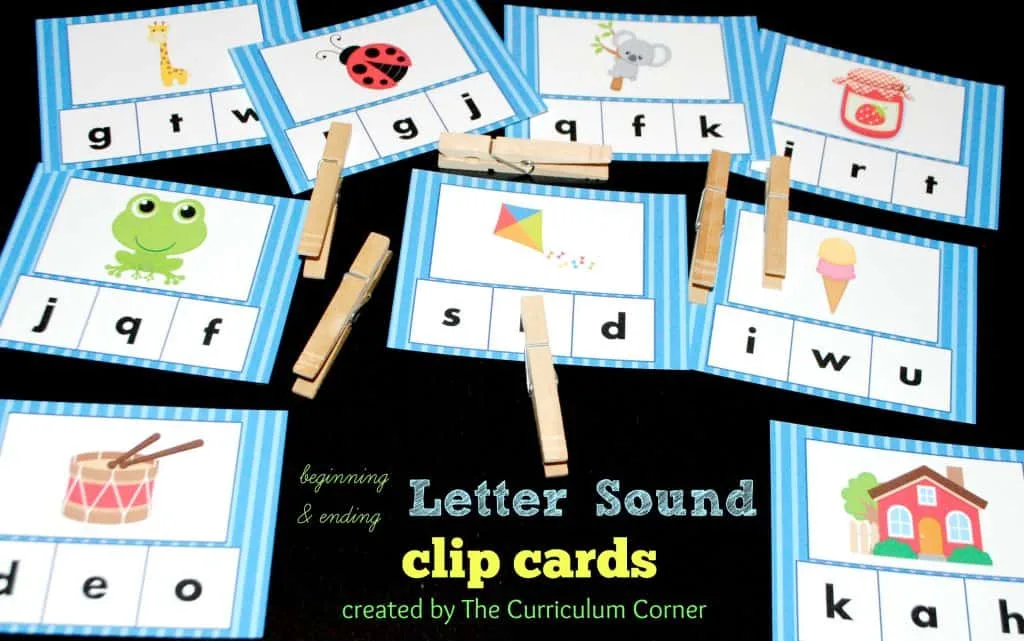 Creating this literacy center is easy.
Simply print on card stock.
To make self-correcting, place a dot or sticker behind the correct answer.
Laminate and cut apart.
Put them at a center with clothespins (or any other type of clip).
Students look at the picture, decide on an answer, put the clip on the answer, and then turn the card over to see if they are correct.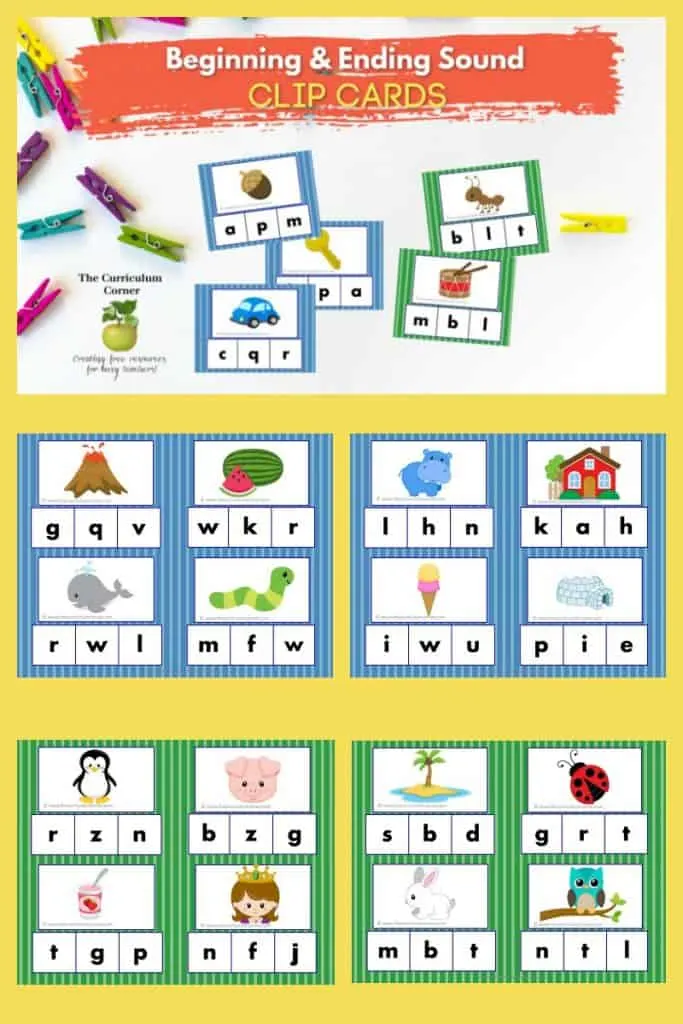 You can download these free clip cards here:
You might also like: