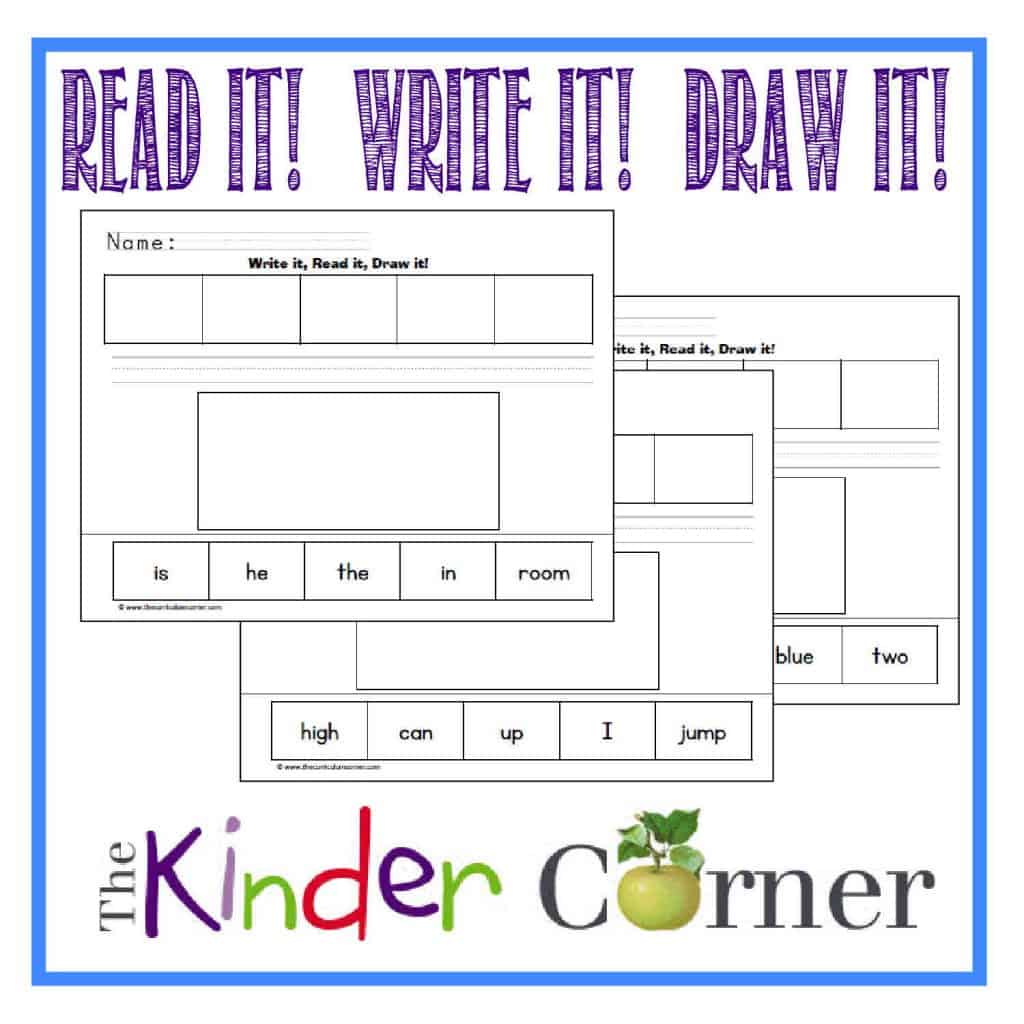 These eight pages contain mostly words from the Dolch pre-primer list. Students cut out and read the words at the bottom of the pages. They then create meaning by arranging them into a sentence, gluing them in the blank boxes, writing the sentence on the line and finally illustrating the sentence to show understanding. We have also provided a blank page so that you can differentiate by adding your own sentences from other sight word lists.
This version has the first letter of the sentence capitalized and a punctuation after the last word: Read It! Write It! Draw It! w/ Capitals & Punctuation
Need something a little more challenging for some of your readers? Check out these longer sentences using words from the first 100 Fry words on the The Curriculum Corner 123:
Fry Word Read It! Write It! Draw It!