If you are racing to your end of year at school, take a look at this free collection for your preschool or kindergarten classroom.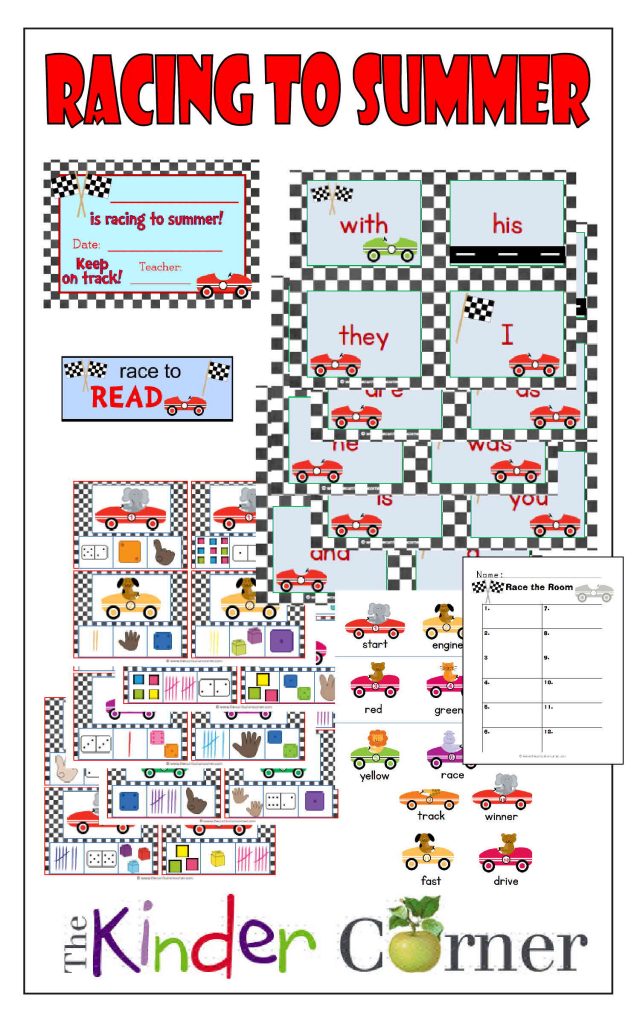 Because we live in Indiana (home of the Indy 500 every May), the end of the school year always seems like a great time for a racing theme. We found cute clip art from Goodness & Fun and got started. We had lots of fun putting these resources together, we hope your students love them!
We've picked a few of our favorite resources to engage your students as you are wrapping up the year. Of course this includes a race the room game to get your students out of their seats – it's so hard to stay still when the weather warms up and the excitement of summer is just around the corner!
This end of year collection is downloadable below by clicking on the individual titles. It does not come in one, larger download. Please click on each bold tile below to download the free files.
Certificate This simple racing themed certificate can be used as a recognition of a year of hard work at school. Print and complete.
Little Racers Clip Cards Print in color and laminate. Place at a center with clothespins. Students clip the correct representation for each number.
Race Bookmarks Colorful bookmarks to fit your racing theme.
Race Car Fry Words This set of cards includes the first 100 Fry words. We have also included a set of stop cards. You can turn these cards into a game. Students draw a word, read the word and continue drawing cards until they cannot read the word or until they draw a stop card.
Race the Room Print, cut and place the words around the room. Give students the recording page. Have students find each word and record it on the correct spot.