Use these polka dot letter cards to add a little color to your spring ABC centers.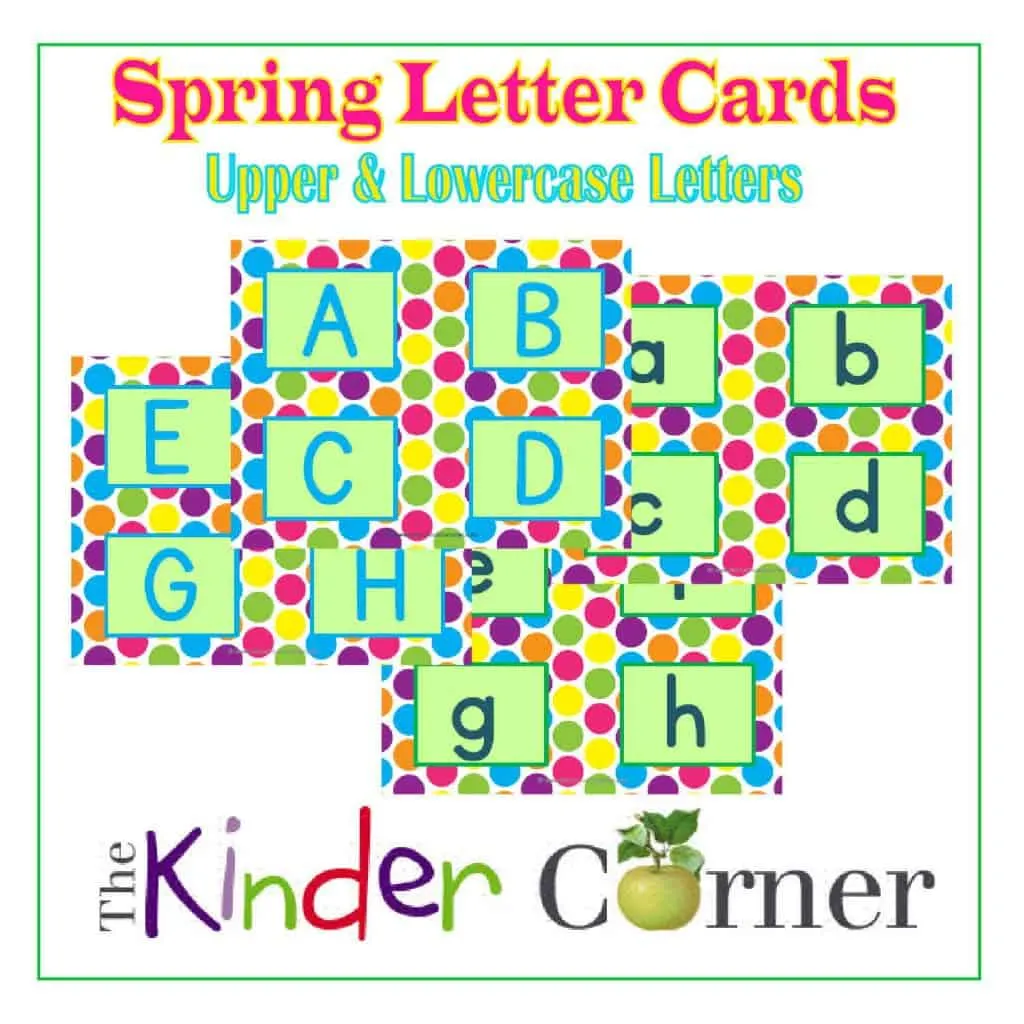 These polka dot letter cards are great for the season of spring or year-round if they match your classroom theme!
We suggest printing on heavy white card stock and laminating for extra durability.
Use these cards for a display or at a center. Four cards print on each 8 1/2 x 11 page. Contains all upper and lowercase letters.
How will you use these cards? We would love to hear your ideas!
Some of the ways we have used ABC cards
Match upper and lowercase letters – this is a super simple that requires no prep! We like to have a few centers like this ready to go just in case something doesn't go as planned. There are always days when technology does not work as it should!
Have students put the letters in alphabetical order. This is another simple center but students have fun making a long line that spreads across the floor. For students who need a little challenge, let them order the capital and then the lowercase.
Place four or five cards at a center. Students have to find an object in the room that begins with each letter.
Put a set number of matching cards at the center. Students can play a memory or go fish game with the cards.
You can download this free set of alphabet cards here: Rainbow Polka Dots Alphabet Cards
Looking for a coordinating set of number cards? Take a look at these! Rainbow Number Cards
You might also be interested in our Letters of the Alphabet Printable Pages that contain individual resources for each letter: Letters Printables
We also have a colorful set of large letter cards: Polka Dot Large Letters
As always, this is a free resource to be used by teachers and families. You may copy for your own personal use. You may not copy and sell or modify and sell.