This simple Valentine booklet is perfect for your upper preschoolers or kindergartners! It can be a great addition to their take home books for practice.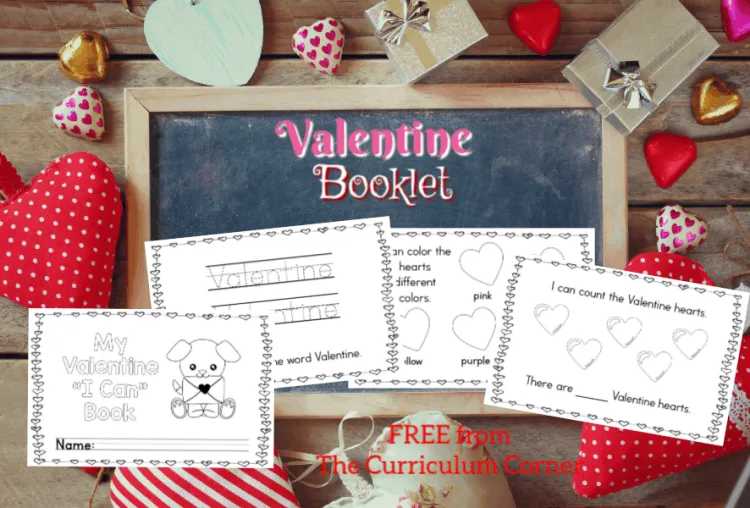 We hope this simple Valentine booklet is fun for your students in February!
We know this post won't be for everyone, but if you teach preschool or kindergarten students who all celebrate Valentine's day, this can be a good way for them to read some related words and get some skill practice as well.
Remember, this is a free resource designed to help busy teachers. Be sure to share this post with your colleagues so others can benefit from the free materials we create.
You can have these Valentine booklets available as students enter your classroom or maybe as a literacy center. You might decide to have some of your readers add this Valentine booklet to their bag or tub of books so that they have a known book to practice for fluency.
This simple Valentine booklet is designed for your early readers and includes pictures to draw and color, items to count, words to write and simple directions to follow.
Each sentence begins with the words "I can" so students can get familiar with the format and build confidence as they begin to read each sentence.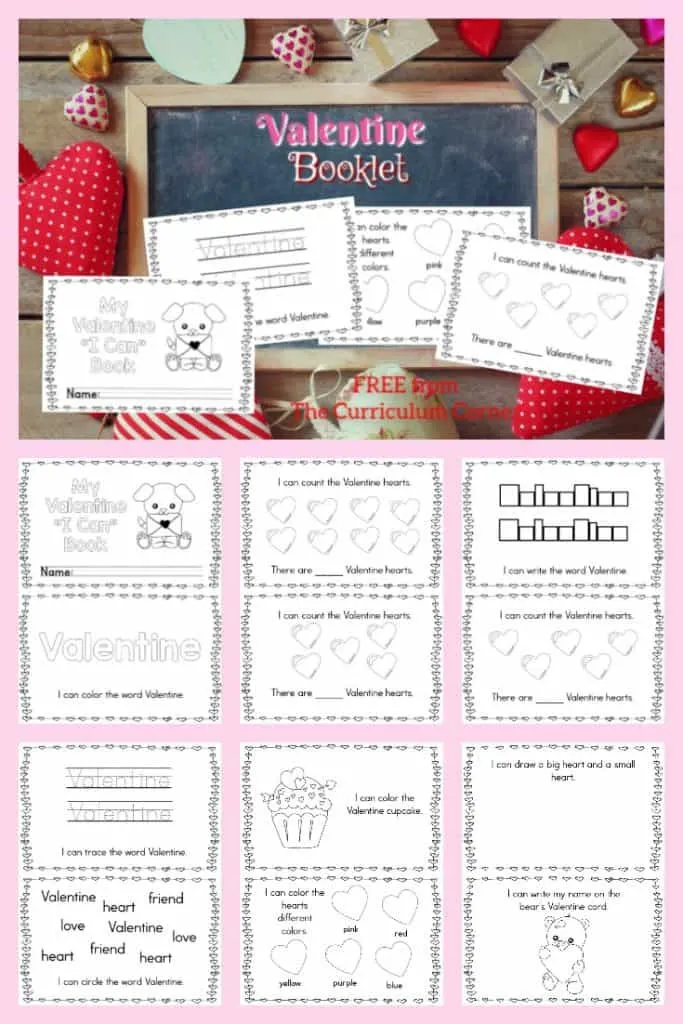 Getting Your Simple Valentine Booklet Ready
To assemble your booklets, just print, cut in half and staple. If you are looking to conserve paper, you might also print the pages front to back.
These kinds of booklets great for students who might not have access to their own books at home.
And after you have used them in a small group or at a center, be sure to send them home so children read them aloud to their families.
You can download the free Valentine booklet we have created here: Valentine Booklet
You might also be interested in some of our other, free Valentine themed resources for early learners. Here are some you may want to take a look at:
Valentine's Day Preschool Print & Go
Valentine's Day Kindergarten Print & Go Pages
Valentine's Math & Literacy Centers
Valentine's Day Sentences with Pictures
Addition Fact Computer Math Game
Subtraction Fact Computer Math Game
Valentine's Day Reading Binder
As always, if you want to find our newest resources look to the left of this post to find links to the last five OR click on the "HOME" tab at the top and scroll down under "Meet Cathy & Jill" to see the "Latest from The Blog".