This simple Hot Chocolate Booklet is designed to engage your young readers with a fun theme.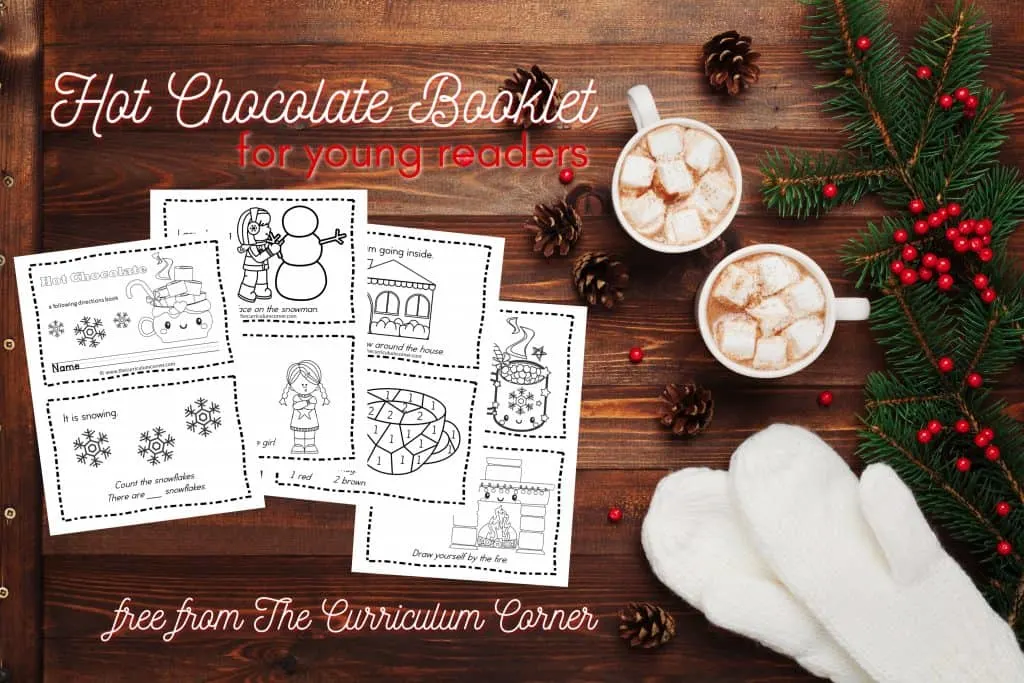 This is another free resource for teachers from The Curriculum Corner.
We hope this easy reader booklets can provide engaging reading and writing practice for your students this winter.
Many teachers want easy reader booklets that contain simple activities for their students to read and complete in class and then take home for practice. We have created this hot chocolate themed booklet for you to print, cut, staple and use with the early literacy learners in your classroom.
Remember, these are FREE resources designed to help busy teachers. Be sure to share this post with your colleagues so others can benefit from the free materials we create!
You can have one or more of these easy reader booklets available to students as they enter your classroom or maybe even at a literacy center. You could also have some of your readers add these booklets to their bag or tub of books once they have become familiar with them. They will then have some known books to practice for fluency. You will find links to other winter books below.
This booklet include pictures to draw and color, items to count, words to write and simple directions to follow.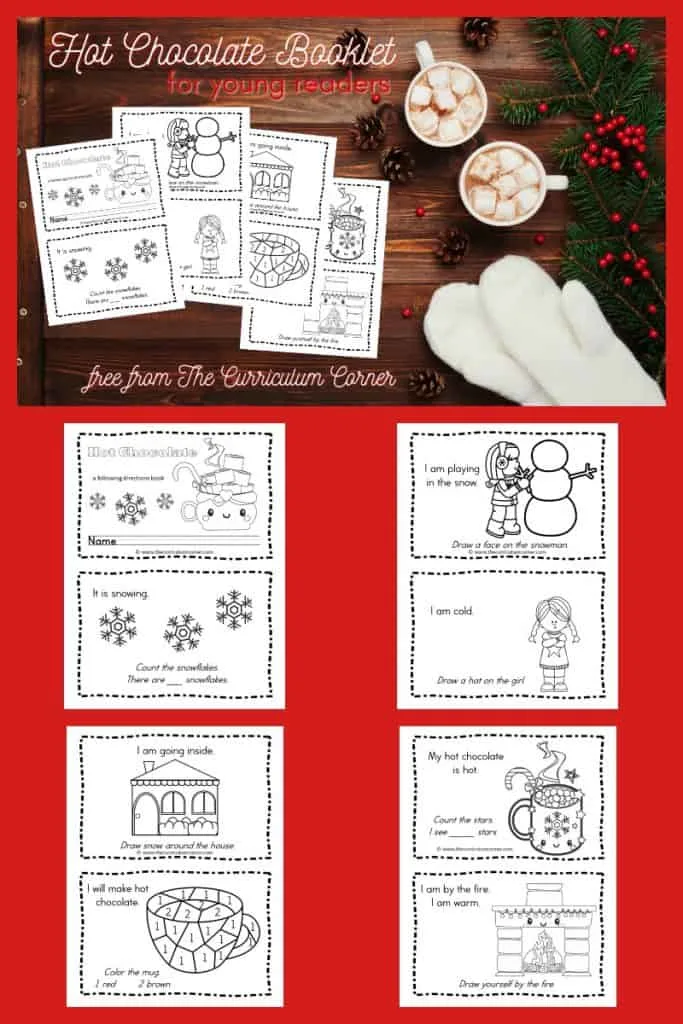 Getting Your Hot Chocolate Booklet Ready To Go
To assemble your booklets, just print the pages of your choice, cut them in half and then staple the pages. If you are looking to conserve paper, you might also print the pages front to back.
These kinds of booklets great for students who might not have access to their own books at home.
And after you have used them in a small group or at a center, be sure to send them home so children read them aloud with their families.
You can download this hot chocolate easy reader booklet here:
Looking for additional winter themed resources for your classroom? Try these:

**Links below contain affiliate links**
You might also like these hot chocolate books to add to your themed book basket: