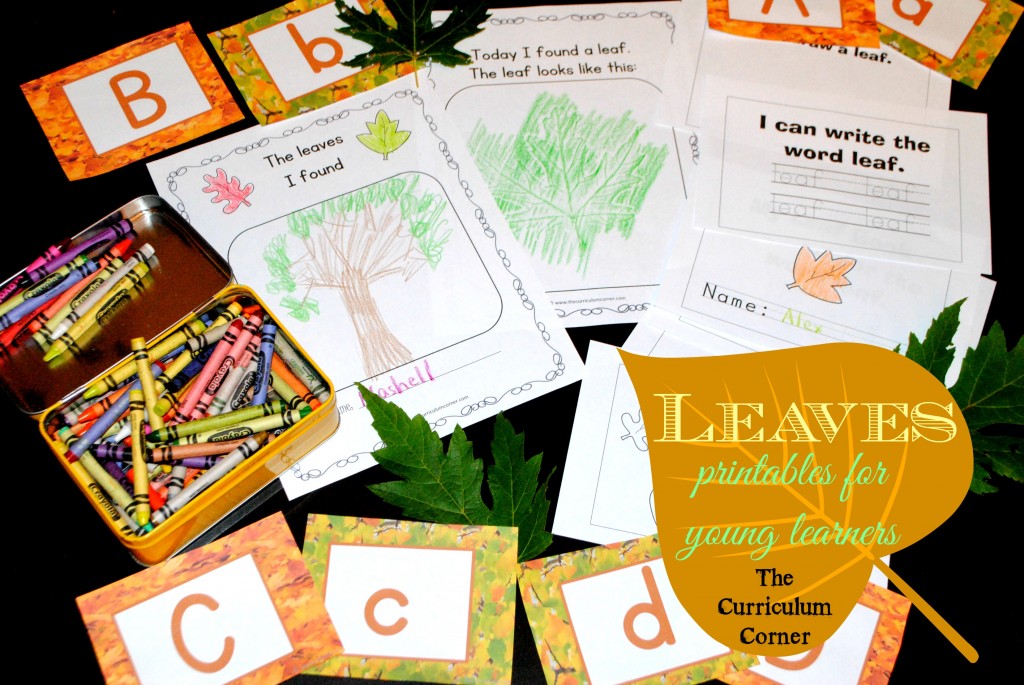 Matching Letters upper and lower matching cards with a leaf background
My Leaf Book Simple tasks such as tracing the word, coloring and drawing.
I found a leaf booklet Students go on a leaf hunt. Give them a page for each leaf they find. They can make a leaf rubbing and create their very own booklet!
I Can Count Leaves booklet A simple book for beginning readers.
Full color leaf cards – We have placed one large leaf on each 8 1/2 x 11 page. These are ideal for having children identify similarities and differences between leaves. Print and laminate the cards or write directly on each page. Students could also use them to trace each type of leaf. The leaves are in this order: tulip, maple, walnut, ash, oak.
We also found a couple of videos to add to your fun:
Falling Leaves Nursery Rhyme & Song
Fall and Autumn Song: How Many Leaves Do You See?