Download these free printable fairy tale booklets to help your young readers explore different stories.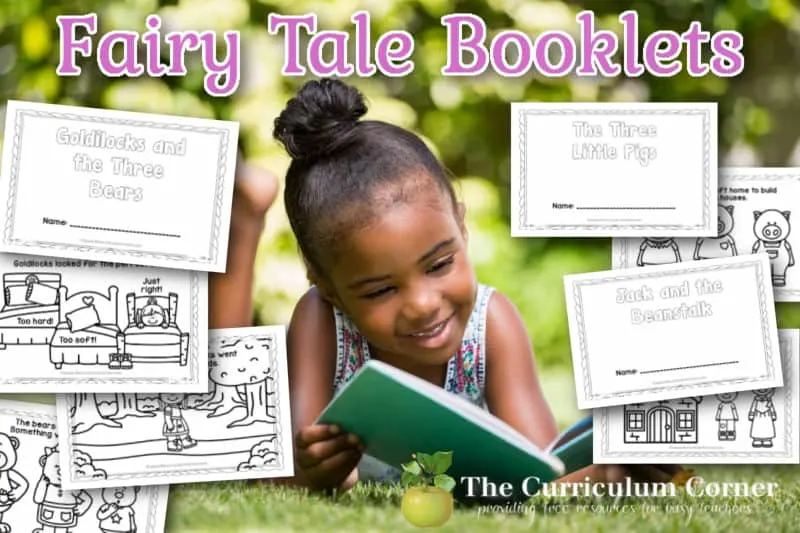 This is another free resource for teachers and families from The Curriculum Corner.
This collection of free printable fairy tale booklets are designed to be added to your fairy tale collection.
You will be able to download the following booklets
The Three Little Pigs
Goldilocks and the Three Bears
Jack and the Beanstalk
As a part of our fairy tale collection, we wanted to provide printable booklets you can use in your classroom.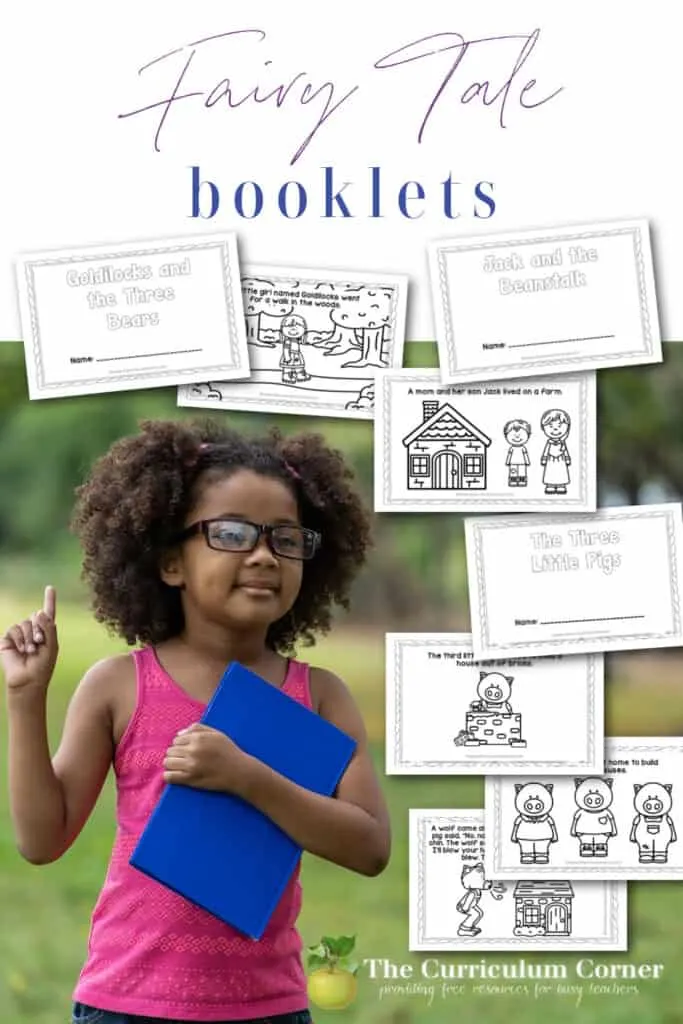 There are so many wonderful, full color versions of fairy tales you can add to your library. We know we can't compete with these.
We wanted to provide traditional, printable versions for a couple of reasons.
With paper copies, you can encourage students to write, highlight and circle text. These booklets can then become a meaningful part of your mini-lessons.
These are a great option to send home with students. It gives families an opportunity to read together and you don't need to worry about having enough copies available to send home.
Some children enjoy coloring. Maybe these booklets offer a little relaxing break during and after reading time.
Creating your printable fairy tale booklets
These booklets are created to be printed on single-sided pages.
After printing, cut the pages in half.
You will then place the page in order and staple on the sides.
Your new booklets are ready for you to share with students.
You can download these free booklets here:
Goldilocks and the Three Bears
Looking for other fairy tale resources? You might like these freebies that we have created:
As with all of our resources, The Curriculum Corner creates these for free classroom use. Our products may not be sold. You may print and copy for your personal classroom use. These are also great for home school families!
You may not modify and resell in any form. Please let us know if you have any questions.