Download this Little Red and the Very Hungry Lion book study as a fun addition to your fairy tale study.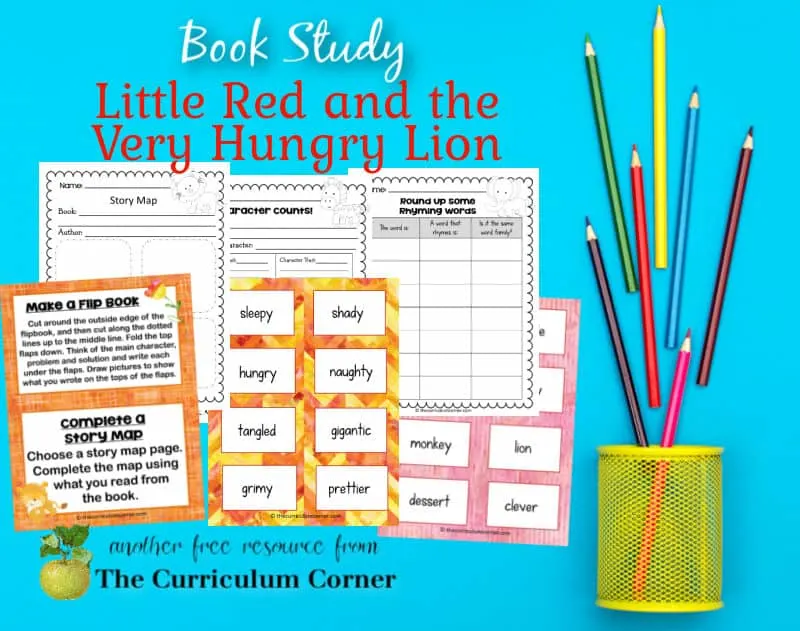 This is another free resource for teachers and families from The Curriculum Corner.
Little Red and the Very Hungry Lion Book Study
This resource is designed to accompany Little Red and the Very Hungry Lion by Alex T. Smith.
This is a very funny book with a main character who has a whole lot of personality! Students will love this new spin on an old favorite fairy tale.
Much like the original story, in this book Little Red is a young girl headed to help out a sick family member. But when she encounters the villain in this story things turn out much differently!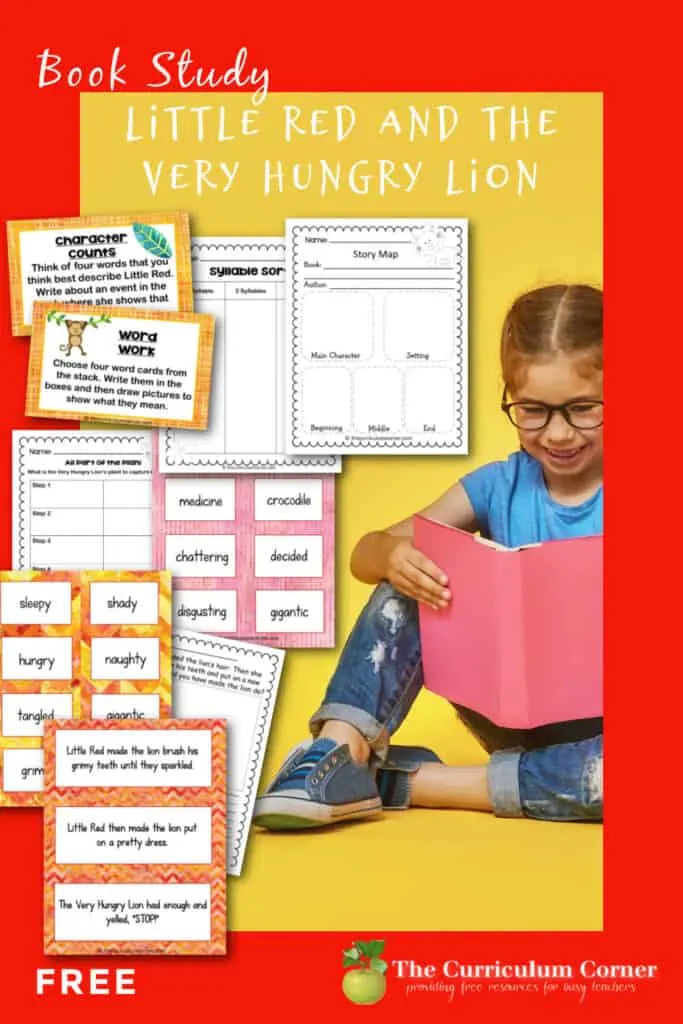 Getting started with this book study
Before using the materials provided at literacy centers, we suggest you read this story aloud to your whole class.
This is such a fun read aloud! Your children will love Little Red's clever and fun personality. They will be giggling along with the events.
We also suggest that you find or buy copies of this book to put at your literacy centers. Many of the tasks requires students to look at the book to complete the task.
If you are looking to make a literacy basket for this center, include different versions of this fairy tale.
For this set of resources, our goal was to create a set of centers that can be used for a week long focus on the book during your rotations.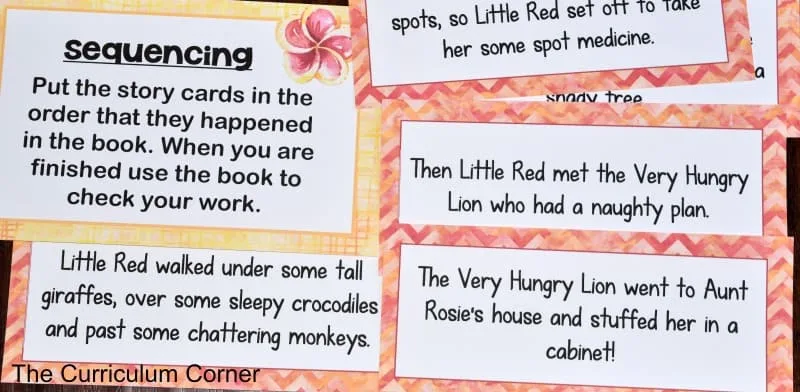 Little Red and the Very Hungry Lion Collection
Task Cards

– The first part of this collection is a set of 16 different task cards. These are designed to be placed at centers and accompany the printables we have created. (Though you don't necessarily need them to use the resources.) These cards can serve as the directions that you place at each center for your students to use as a reminder of the expectations.

Flip Book

– This flip book is designed to go in an interactive notebook. Students cut the outside shape and then cut on the dotted lines. They will lift the flaps and write about the main character, problem and solution under the flaps. On top they will draw a picture to show each.

Story Maps

– There are two of these (very similar) for students to choose from.
Sequencing Sentences – These cards have the most important events from the book. Students can use the book to help them place the events in the correct order. We have provided 18 sentences, but you could certainly take some of them out if it's too many for your students. You might also have students use these cards for fluency work.

Parts of Speech Sort

– This set of 24 words from the story contain nouns, adjectives and verbs for students to sort and write.

Writing Prompts

– We have provided two prompts for your students to choose from. They require your students to think creatively about how they would have handled situations that Little Red found herself in.

Focus on Adjectives

– This activity requires students to find various animals from the story and the adjectives that the author uses to describe them.
Character Counts – Students need to think critically and come up with four words they believe describe Little Red. Then they need to find events in the story that illustrate the character traits.

Word Work

– We have provided eight word cards for this activity, but you could also use the cards from the Parts of Speech Sort. Students choose four to write and illustrate what they mean.
Syllable Sort

–

For this activity we have chosen 8 one-syllable words, 8 two-syllable words and 8 three-syllable words from the story.

Rounding Up Some Rhyming Words

– This activity will require students to search through the pages of the book for one-syllable words that they can think of a rhyming word match for. Then they need to determine if the two rhyming words belong in the same word family.

All Part of the Plan – This activity asks students to find the six-step plan that the clever lion creates to capture Little Red. They write and illustrate each step.

My Own Plan

– This is a creative writing activity where students have to think of their own plan to capture Little Red.

Focus on Verbs

– This task requires students to look through the book to find verbs. Once they find them, they write them and determine if they are past, present or future tense in the sentence.

New Words

– For this task students search through the book to find three unfamiliar words. They look up the meanings and then draw pictures to illustrate their meanings.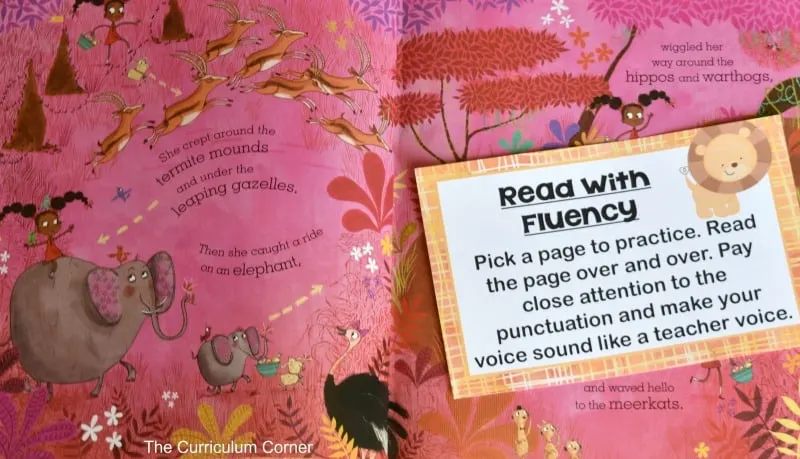 You can download this free Little Red and the Very Hungry Lion book study here:
---
You will find additional, free fairy tale resources here:
If you are looking to purchase Little Red and the Very Hungry Lion or the other versions of this fairy tale, you will find some links below (contains affiliate link):
As with all of our resources, The Curriculum Corner creates these for free classroom use. Our products may not be sold. You may print and copy for your personal classroom use. These are also great for home school families!
You may not modify and resell in any form. Please let us know if you have any questions.