This simple pumpkins emergent reader is perfect for your kinders! It will be a great free addition to your fall curriculum.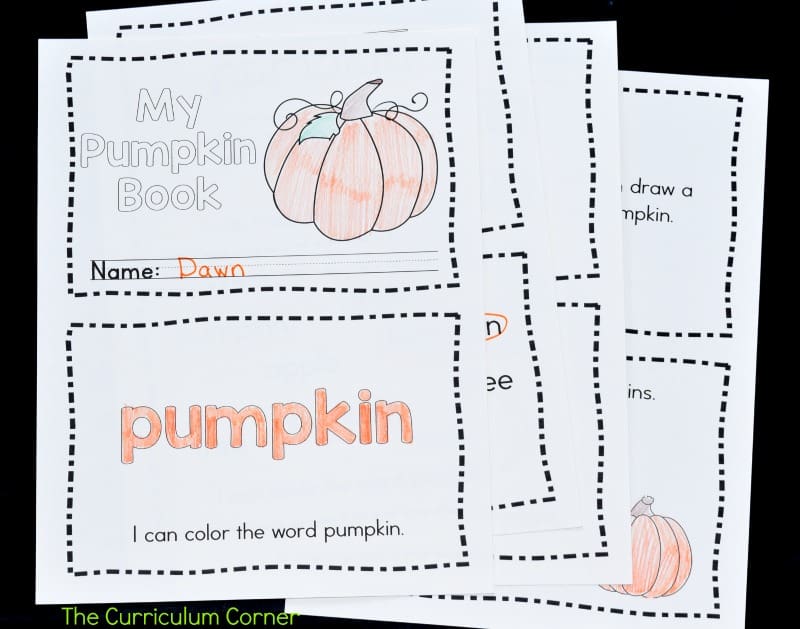 We hope this pumpkins emergent reader is a hit in your classroom!
Are you ready for a day at the pumpkin patch? Or a day in class reading and learning about pumpkins?
Introduce the topic with this beginning booklet. This booklet might fit into your pre-kindergarten or kindergarten classroom.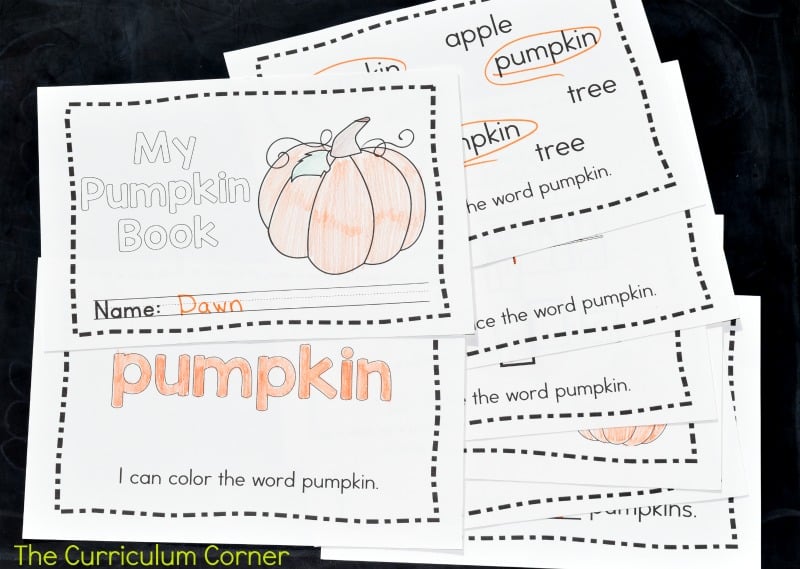 As always, this is a free resource designed to help busy teachers. Be sure to share with your colleagues so others can benefit from the free materials we create.
You can have these booklets available at a morning entry or maybe a literacy center. Or, have beginning readers add this pumpkin booklet to their bag of tub of books so that they have a just right book that will be engaging for them.
This simple pumpkin patch booklet is designed for your early readers. It includes pictures, handwriting lines for students to add to the story and ends with four new words for tracing.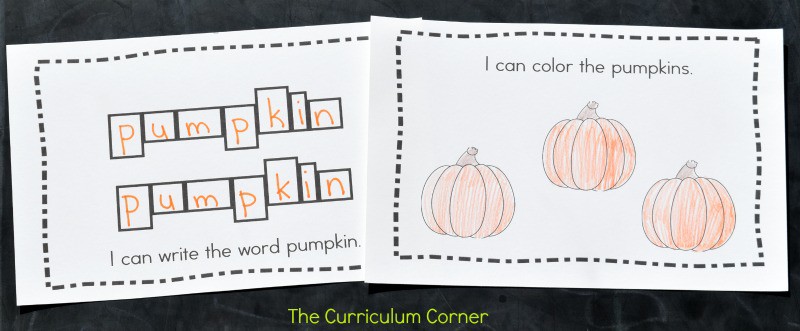 Getting Your Pumpkins Emergent Readers Ready
To assemble your booklets, just print, cut and staple. If you are looking to conserve paper, you can also print the pages front to back.
This booklet is also great for students who might not have access to their own books at home.
After you have used in a small group or at a center, be sure to send it home so children can show their families what they have learned.
You can download the free pumpkin booklet we have created here: Pumpkins
You might also be interested in some of our other, free fall resources. Here are a few of our favorites:
Apple Scrambled Sentences Mats
Fall Print and Go Math & Literacy Patges
New resources are always in progress and being shared.
Be sure to check out our newest free resources just to the right in our sidebar!