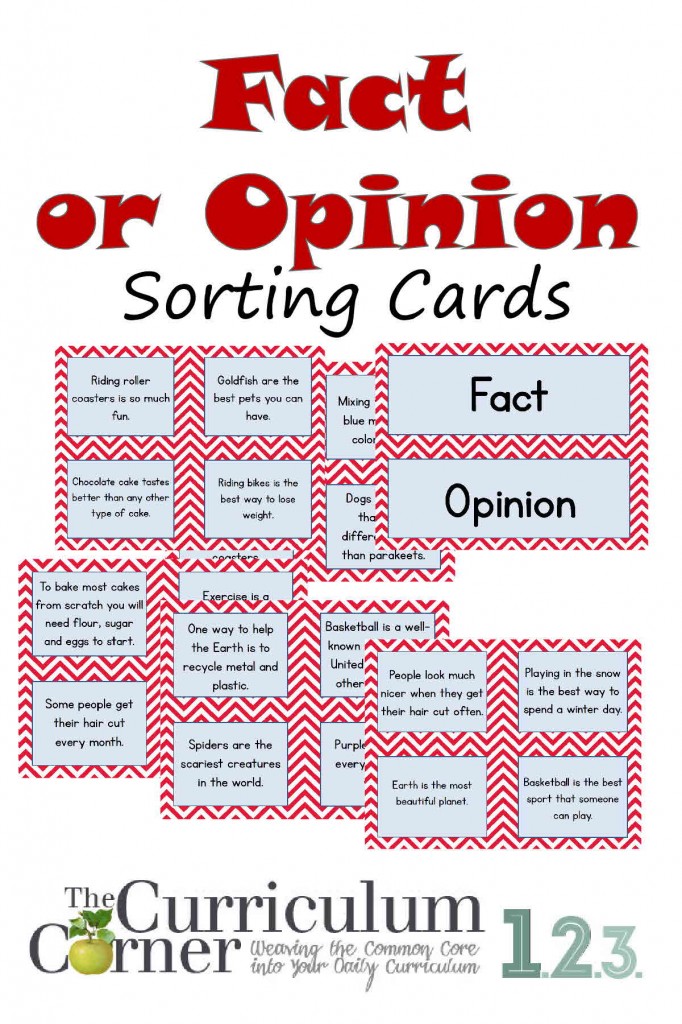 It can be difficult for students to differentiate between facts and opinions.  We have created materials in the past to help with this skill.  (You will find those here:  Fact or Opinion.  This collections includes class games, a file folder game and more.)
Because it never seems like enough, we created an additional fact or opinion sort.  These cards will print four on a page.  We have included headings labeled fact and opinion.  Each fact has a coordinating opinion.  Here are some ideas for using these cards:
Place at a literacy center and have students sort into the correct category.  Laminate and attach magnets to make it a center for your board.
You might even choose to use this as a game.  Hand out the cards and students must find their partner.  Have each class member share their statement and identify it as fact or opinion.
Give students a fact.  Have them write their own coordinating opinion.
Give students an opinion.  Have them write their own coordinating fact.
Do you have other ways you will use these cards?  Please share below!
{ 0 comments }