This short vowel sort activity can be a great to use as a center for your beginning readers who need practice with vowel sounds.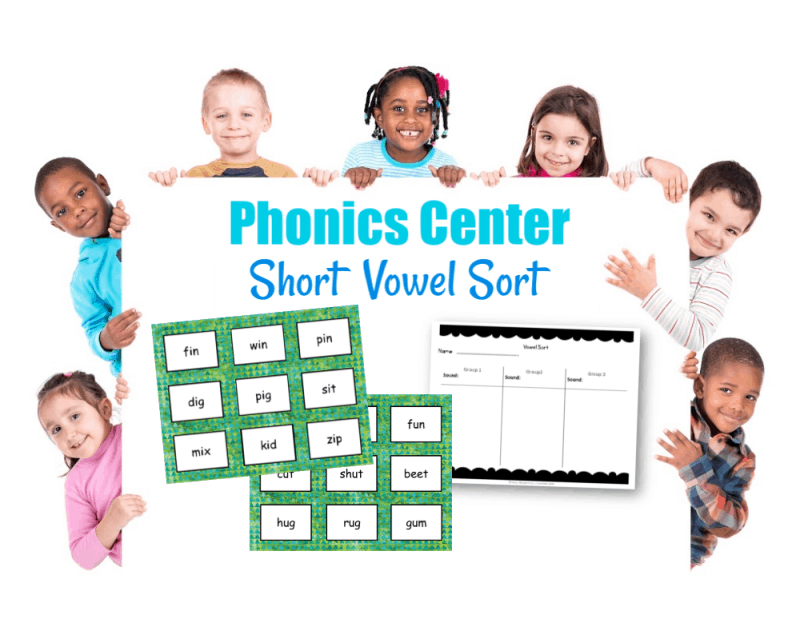 Short Vowel Sort
Use this word work center to help students work on sorting words.
We have created this word family sort to help your early readers recognize short vowel sounds. There are various recording pages so you can choose the page that works best for your students.
We have included a page you can print on the back for students to use two of the words in sentences. At the bottom of this page you will find a simple editing checklist for students to use.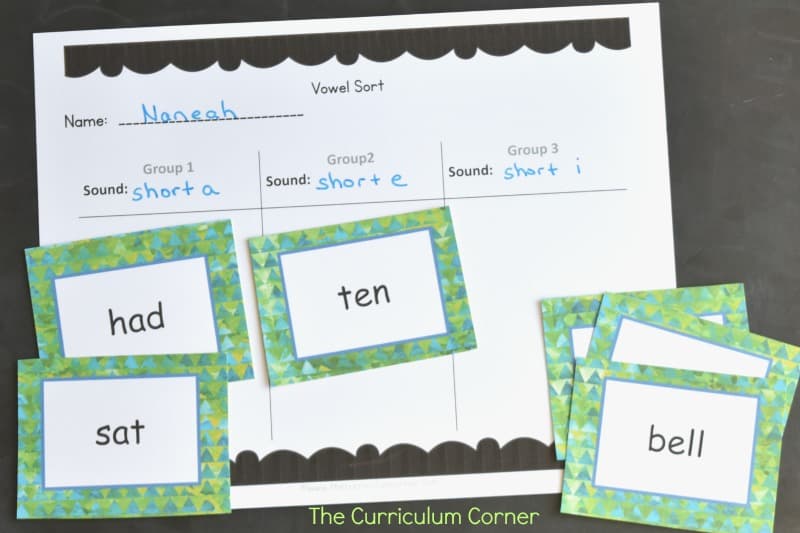 You can download the complete PDF by clicking on the bold link at the bottom of this post.
This activity contains one page of words for each short vowel sound – a, e, i, o and u.
You can choose to provide just two sets of words or more if your students are ready for more of a challenge.
The collection includes a set of colored word cards that you can print on card stock and laminate for durability and frequent use. It also contains simple black and white pages that you can print for one time use & student practice and/or take home. (Or print both – one for your center and another set to send home with students who need them.) Print the pages that work for you needs.
We have included a page of blank cards for you to add your own word cards as desired.
When sorting two word families, you may choose to use the recording page. Or, if you are trying to use less paper in your classroom, have students make their own record on a white board.
Teachers in classrooms with tablets might choose to have their children make a list of the sorted words on their devices.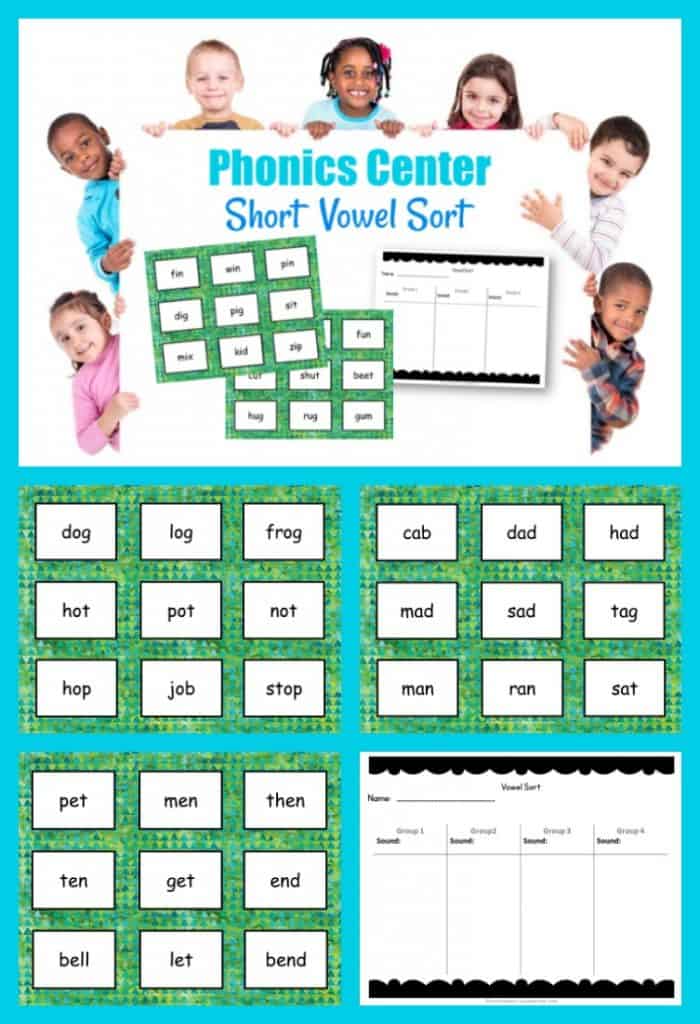 You can download short vowel sort cards and recording pages here:
Word Family Activity
As always, this collection has been designed for free classroom use. You may copy for your own classroom and students. You may not modify and sell on any sites. Please feel free to share this post with your colleagues!