These 25 subtraction facts pages are for your classroom or home school students. Use them to check student progress on mastery of addition facts to ten and twelve.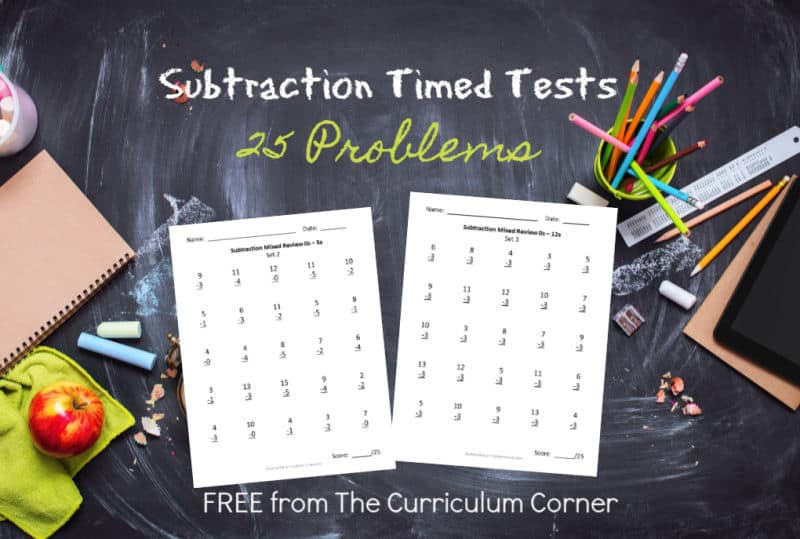 This collection contains four different pages of 25 subtraction facts. You will find:
Mixed Facts from 0 to 5
Mixed Facts from 6 to 10
Mixed Facts from 0 to 10
Mixed Facts from 0 – 12 (For those of you whose students are required to learn these facts through 12.)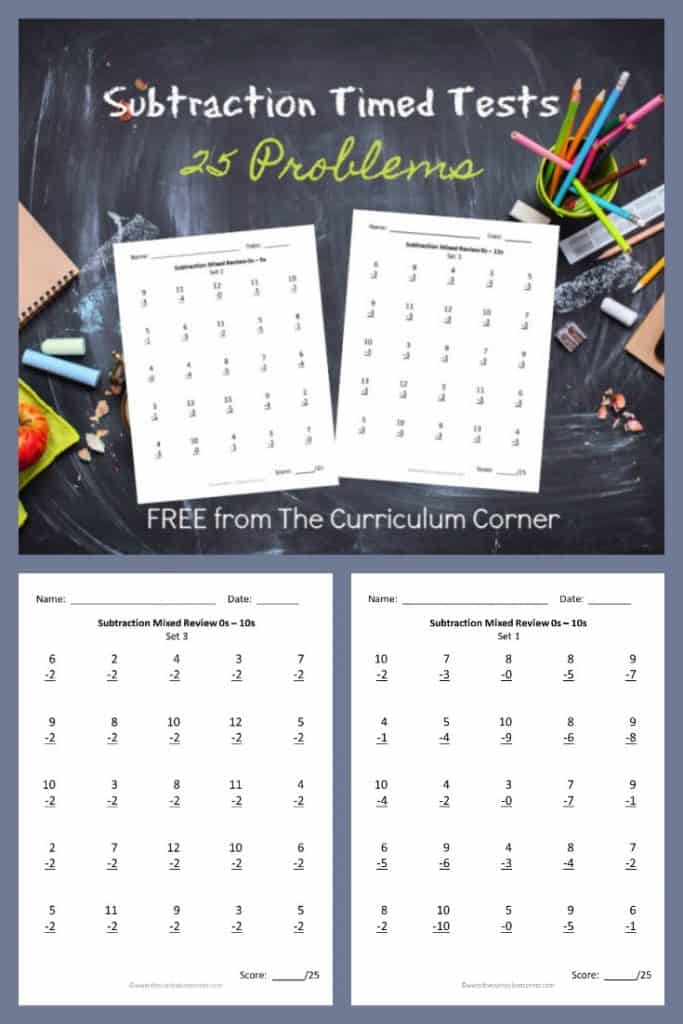 The intention with these pages was for testing and tracking purposes, but they could also be used for practice if you choose.
Both vertical and horizontal options of the 25 subtraction facts have been provided so that you can choose what best suits your students. You may choose to go back and forth between the two options on different testing days so that your students can demonstrate that they are comfortable with each format.
When checking for mastery, a researched guideline is to provide students with 3 to 4 seconds per problem for them to prove mastery/memorization of their addition facts. (We chose to give them 4 seconds per problem, so the time was 1 minute and 40 seconds. Some of our colleagues chose to stick with a minute and a half. Choose what you think is appropriate for your students.)
We realize that not everyone is comfortable with giving timed tests because we don't want to create anxiety for students. If you would like to take a look at how we created a positive environment surrounding this type of testing, check out our post: Strategies to Help Students Master Subtraction Math Facts. (That post also has some additional subtraction timed test resources you may like.
You can download the sets of 25 subtraction fact pages here:
Our complete and newly updated addition timed tests are available here: Subtraction Timed Tests.
You will find our other subtraction timed tests and recording pages here: