Use these Getting to Know You Activities (back to school printables) as you head back to school.
Our free getting to know you activities will be a good place to start as you collect the back to school printables you will need.
These pages are perfect as you work to learn more about your new students.
This is another free resource for teachers and homeschool families from The Curriculum Corner.
Learning about your students
The most important part of your job as you head back to school is getting to know your students.
Those first few days will help you build the relationships that will make your school year meaningful.
In order to help you with this, look through the activities we are sharing here.
These getting to know you activities contain a range of back to school printables for your classroom.
The printables below will go along with some of our favorite getting to know you activities. You will find one, large download at the bottom of this post. This single download contains all of the resources.
Getting to Know You Activities
Watch Me Grow Booklet As students enter the room on the first day of school, this book will be an easy activity. It is always helpful to have an activity that will keep students engaged as you welcome new students, meet parents and collect supplies. This booklet is perfect! The booklet is designed to be started on the first day of school and completed on the last. It will be a great memory for students to have.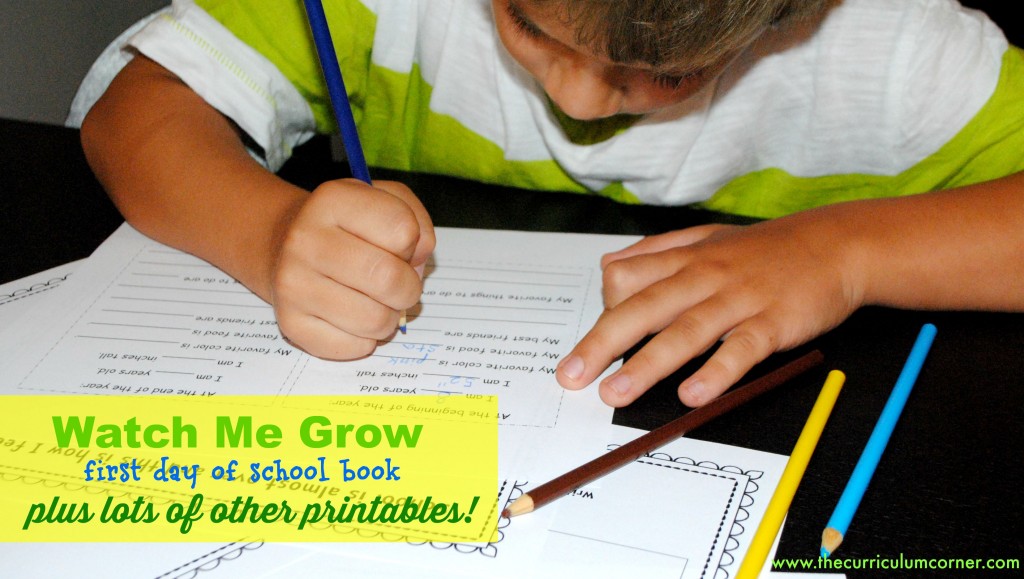 Math About Me Perfect for your first math class! Help students see how math is a part of their everyday lives with this page. Students will fill in a variety of numbers that tell about themselves. Includes age, height and phone number. There are eight boxes for students to fill out. Makes a great display!
T-Shirt Activity Students design their t-shirts to tell classmates more about themselves. A good idea is to enlarge this page when you copy so that students have a bigger t-shirt on which to draw. These are great to display on a "clothesline" with clothespins at an open house or Back to School night so parents can learn more about their child's classmates.
All About Me Give students the chance to share as they draw pictures of themselves and their families and then complete some sentences.
Family Coat of Arms in English & Spanish Send this home as a family project. Families create their own coat of arms to help you learn about what is important to them. Print on an 8 1/2 x 11 sheet of paper or enlarge on the copier if you would like the design bigger.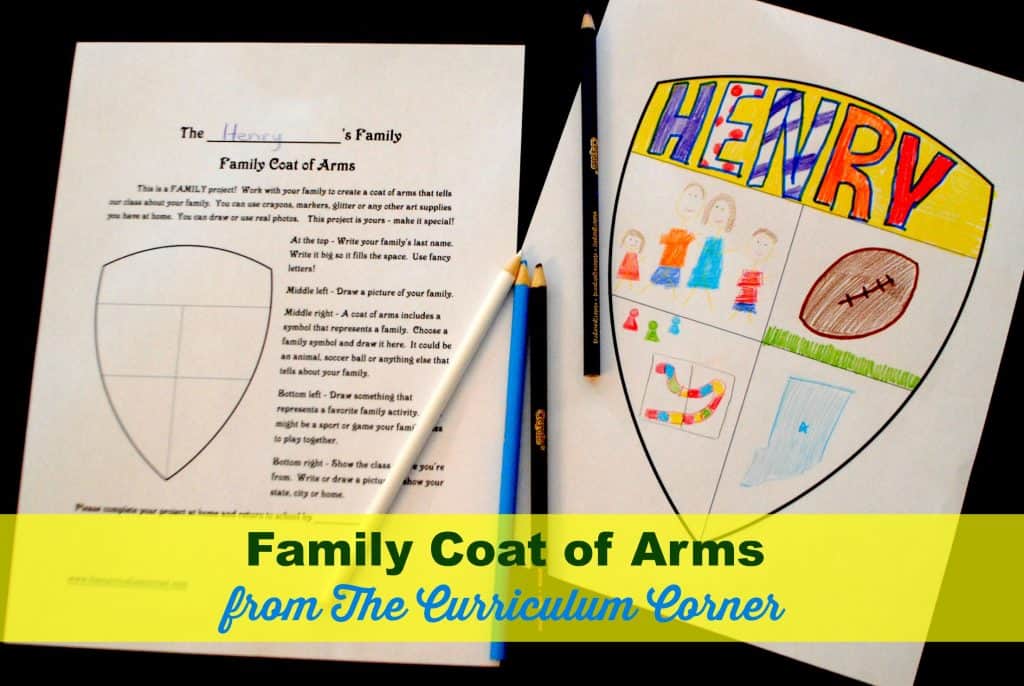 First Day News As parents, we know that children return from that first day of school with no details on what happened! As teachers we know that the first day was filled with activity. To help children share the events of the day with their parents, we have created this first day newsletter. As you are packing up students on that first day, have them fill in what they did. Parents will thank you later!
Birthday Graphing Activity Take a classroom survey on birthdays and complete this graph. It is a great getting to know you activity that also helps you record student birthdays!
Classroom Treasure Hunt – Laminate and cut apart our treasure cards. Then, tape them in the given locations in your classroom. Using their treasure hunt sheet, students search for the treasure and record the hidden words. When students are finished with the hunt, group kids in small teams. Give each team a set of word cards. The students work together to unscramble the words and form a complete sentence. When students complete their task, give each student a treasure!
You can download this complete getting to know you set here:
As with all of our resources, The Curriculum Corner creates these for free classroom use. Our products may not be sold. You may print and copy for your personal classroom use. These are also great for home school families!
Remember, you may not modify and resell in any form. Please let us know if you have any questions.