We have assembled a collection of 10 fall photo prompts for writing with word banks.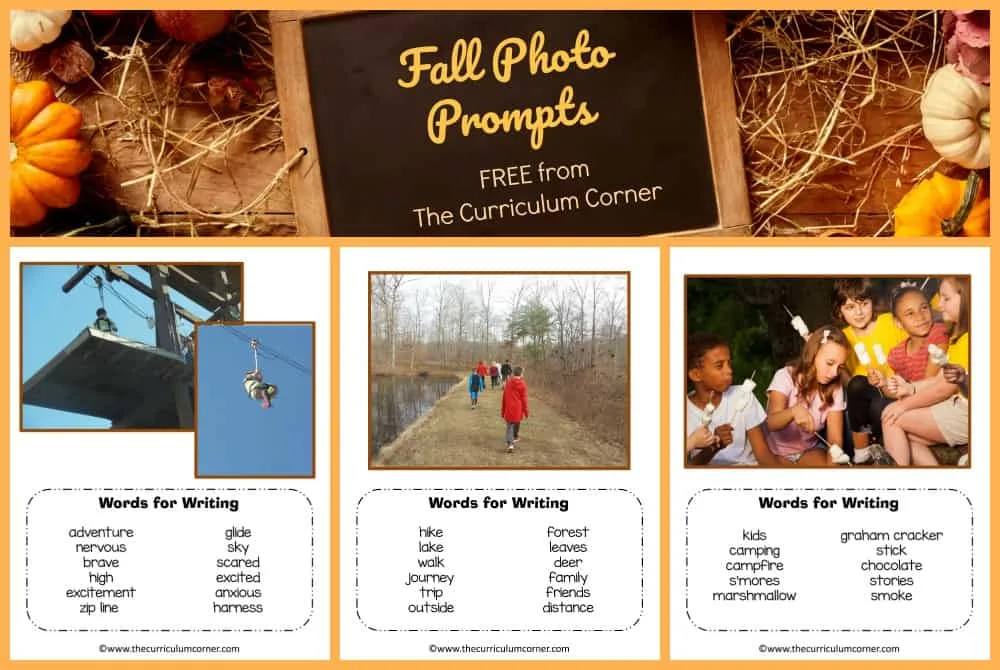 You can download the free set by clicking on the bold, orange link at the bottom of this post.
While many children thrive when given free choice during writing time, there are always some children who need some direction to get started.
Sometimes a simple prompt suggestion will work and other times children need more assistance. For those children, we have often found that a simple photo prompt can be a tool to get them thinking.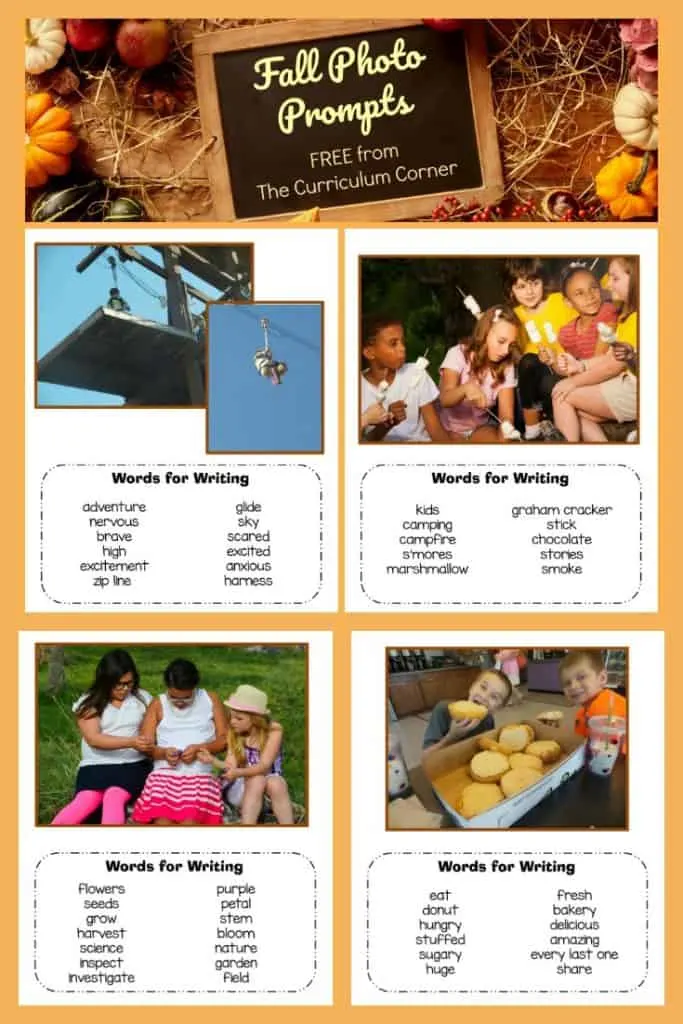 We have assembled a set of 10 fall photos to create this collection. We suggest printing the pages in color and laminating for durability.
Another option is to display a photo prompt on your smart board.
Along with a photo, we have included a coordinating word bank. The word bank can be used for those students who need help getting started beyond the picture. If you would rather not give your students the word bank, you can choose to print and cut the pages in half, removing the word bank.
These fall photo prompts can be used during writing workshop or even during your center rotations in reading workshop. Maybe you will offer them as an option during your morning entry time.
You can download these Fall Photo Prompts here:
If you would like to offer your students fall paper to your writing station, we have an assortment of pages here: Fall Papers. One of our favorite options to offer is a blank book. If you are looking for blank book templates for your class, you will find some here: Blank Books.
As always, this collection has been created for free classroom use. Teachers may copy for their classrooms as needed. This set may not be altered and sold.