This honey bees literacy set will help your students practice literacy skills as they learn about honey bees.
You can help your children begin exploring honey bees with this collection of literacy centers.
This is another free resource for teachers and homeschool families from The Curriculum Corner.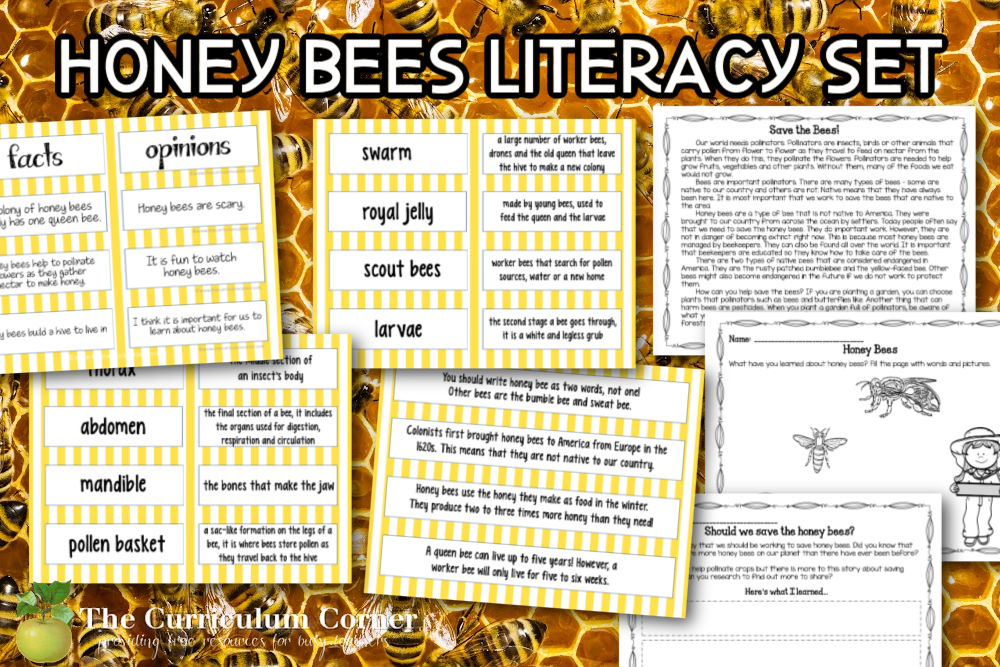 Is it honey bee or honeybee?
When your students begin focusing on honey bees, one question you will need to address is the actual word or words. Your students will begin asking you if it should be one word or two.
As I began researching and creating these materials, I noticed some places said honeybees and others said honey bees. Spellcheck was telling me to write it as one word.
However, I found out that according to entomologists, it should be two words, not one.
Because you are talking about a type of bee, it is one word. Think of bumble bee or sweat bee. Other examples of insects that follow this two word rule are the house fly and gypsy moth.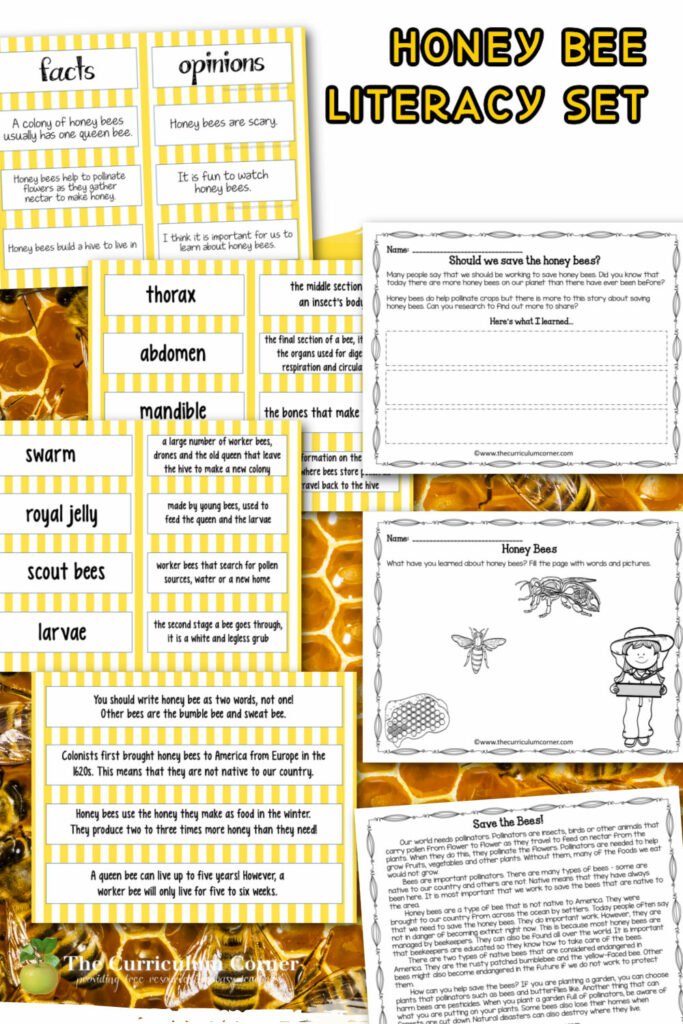 This honey bees literacy set
To create your literacy set, you will want to begin by printing the pages on heavy card stock. Next laminate the pages for durability. You can cut out the cards and your centers are ready to go!
You will find the following printables:
Facts & Opinions Card Sort
Bee Vocabulary Sort
Fluency Sentences
Should we save the honey bees? Includes a passage and graphic organizer.
Honey Bees Notetaking Page
You can download this free set of resources here:
As with all of our resources, The Curriculum Corner creates these for free classroom use. Our products may not be sold. You may print and copy for your personal classroom use. These are also great for home school families!
You may not modify and resell in any form. Please let us know if you have any questions.