Use these colorful and fun morning organizers to help your morning run smoothly. They are perfect for those hectic school mornings!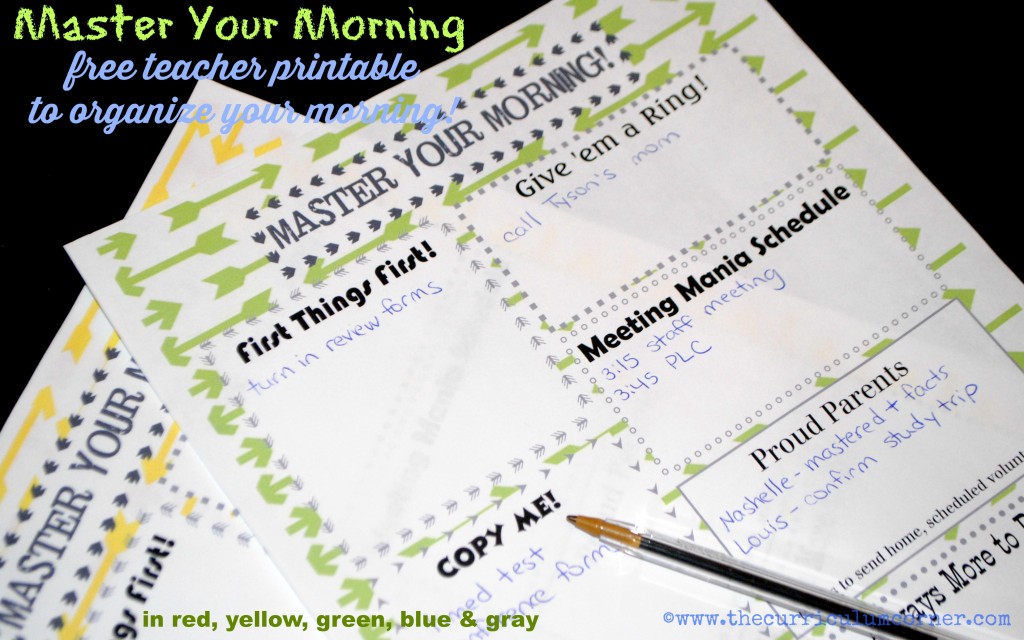 Master Your Mornings!
Cathy and I were recently talking with someone about teachers and what they typically do in the mornings before the students enter the room. The person was saying that they assumed most teachers were sitting at their computers and maybe browsing social media for great teaching ideas.
We found some amusement in that thought as we are generally NOT those types of teachers!
While the well-prepared, relaxed morning teachers might exist, more times than not we feel that teachers tend to have very busy mornings.
From returning a phone call to meeting with a colleague, mornings are packed with must-dos!
You might also find yourself sitting in on a case conference, setting up a classroom activity or putting together a last minute idea for a lesson plan.
Others are running to the copier or any number of other last minute tasks to make sure the day is engaging and runs as smoothly as possible.
Anybody else out there relate to that kind of morning??!!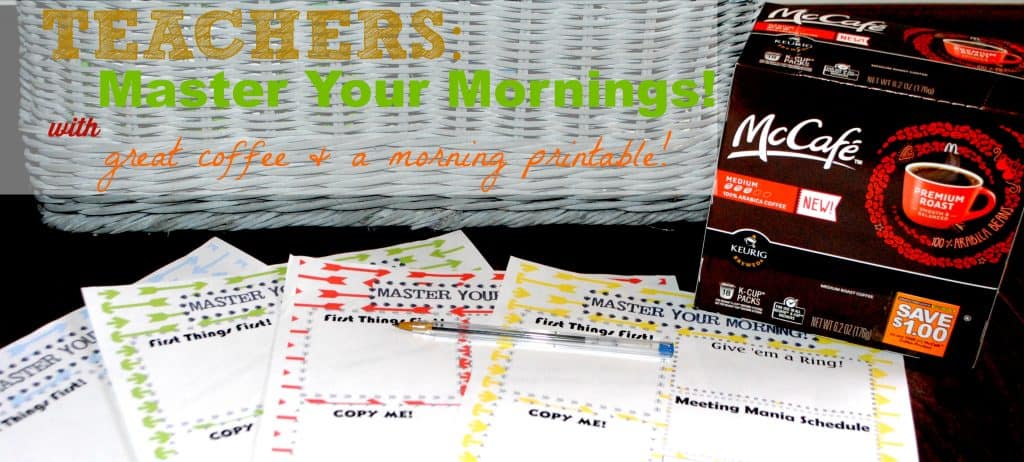 With the sometimes overwhelming number of things to get done before school, we thought it would be great to have some type of organized chart to help us master all that we have to do before those loud, energy-filled…er, uh…we mean precious curious little creatures enter our rooms. 😉
With these organizers, we can put all our tasks, thoughts and reminders in one place so that maybe…JUST maybe…we can be more like those "well-prepared, relaxed morning teachers" we know!
We have provided these morning organizers in five different color choices.
We know bright colors are fun but realize color ink is expensive so among our choices is a gray version.
These forms are not only useful, they are colorful and fun as well!
Here's to hopefully a few calm, relaxed mornings during summer but when you get back at it, maybe these pages will help things run smoothly!