Try our multiplication math fact wheels to give your students a new way to practice math facts.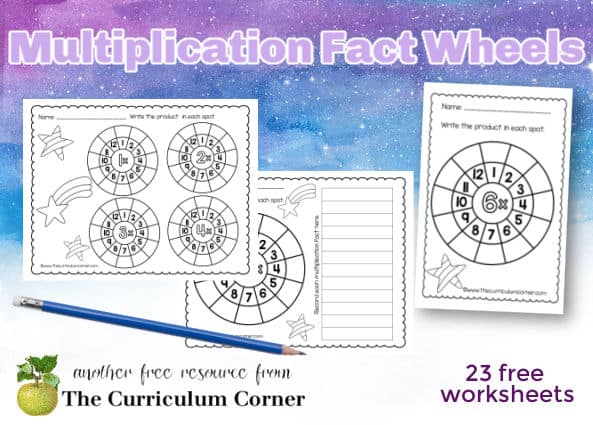 This is another free resource for teachers and homeschool families from The Curriculum Corner.
These multiplication math fact wheels will be a fun, new way for your children to work on multiplication facts.
Third grade teachers can add these practice pages to your collection for students to use when reviewing math facts in the classroom.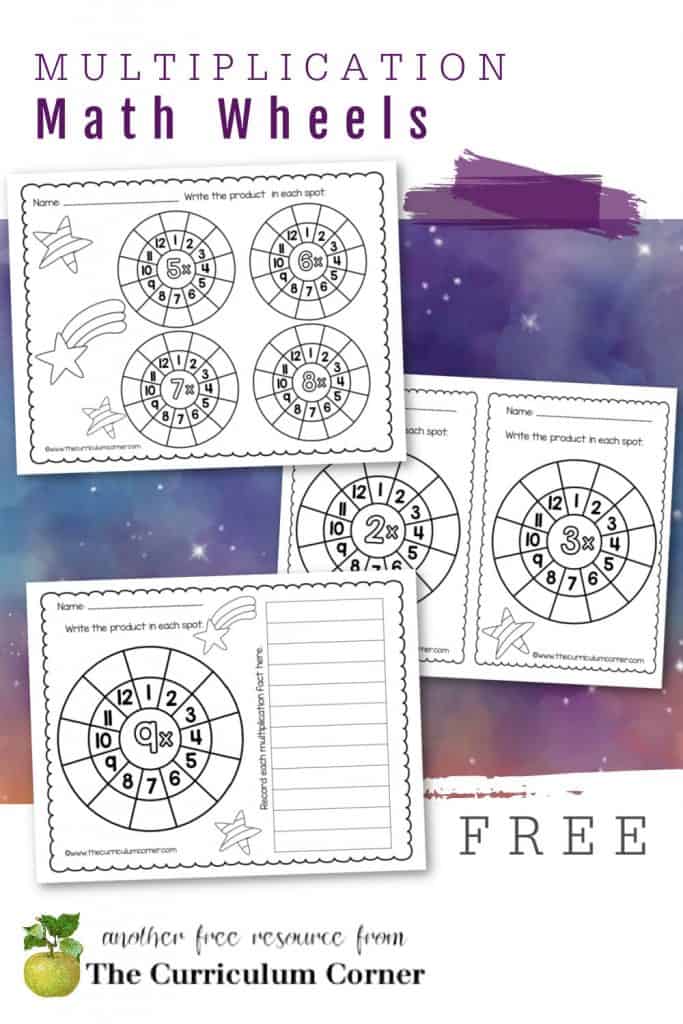 Working on Multiplication Facts in the Classroom
Before introducing students to these worksheets, give students an opportunity to practice on a life-sized version!
Use masking tape or duct tape to create a similar wheel pattern on your floor.
Then, give a group of students a focus number.
They will then create a wheel of multiplication facts.
You might have students write the numbers for the facts and products on cards. They can then lay the number cards on the wheel where they belong.
Extend this lesson by having students record the facts on a whiteboard for extra practice.
Another idea is to have your children create a set of cards for a math wheel for another group. They can have the group place the cards on the math wheel.
Using These Multiplication Wheel Worksheets
This collection includes a few different options.
Look through the pages and choose the ones that work best for your students.
Because we have included all of the facts, it will be easy to give each student a page that is appropriate. If you know a students has already mastered their 5s, maybe you give them a page that will offer more of a challenge.
You can download these free math fact worksheets here:
Looking for other multiplication fact pages? Try these other freebies:
Thank you to Hidesy's Clip Art for the multipication wheels.

As with all of our resources, The Curriculum Corner creates these for free classroom use. Our products may not be sold. You may print and copy for your personal classroom use. These are also great for home school families!
You may not modify and resell in any form. Please let us know if you have any questions.