This collection of free resources can be used to help your student writers as they begin exploring newspapers to learn about the important features.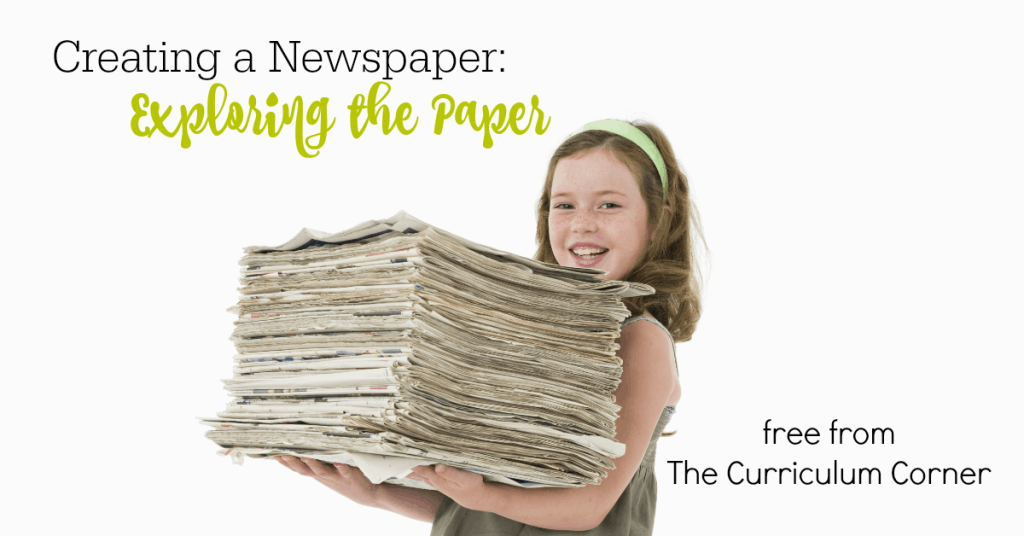 You can download the free exploring newspapers resources described above here. (Just click on the title to download each individual resource.)
This is the first in a series of posts on creating newspapers in the classroom. The purpose of the following materials is to help children explore and become familiar with the paper.
You will need to have multiple newspapers available in the classroom for students to use during this immersion process.
While some of the lessons such as the scavenger hunt might work for a whole class activity introducing your newspaper study, other lessons can be used as centers during your literacy rotations.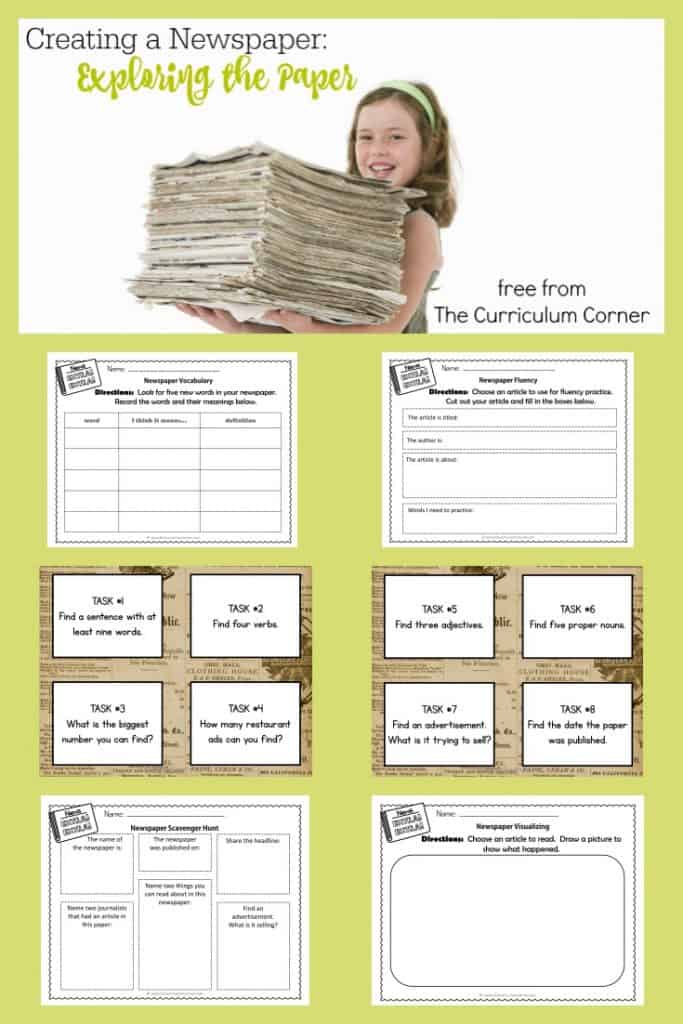 Scavenger Hunt This scavenger hunt is for students to use as they explore the newspaper.
Labels Print these labels on colorful paper. To introduce newspapers, work through the meaning of the words included. As you introduce each word, have students help you find an example in the newspaper. We like the idea of hanging a paper on the easel.
Newspaper Station Let students dig into newspapers with these task cards. These cards could be a part of a morning center or a literacy station.
Fluency Center Students choose an article to use for fluency practice. This recording page asks them to record the title, author and a short summary of the article. Students also write down words they might need practice with.
Vocabulary Station Students will find five new-to-them words in the paper. They will then work to discover the meaning of the words.
Visualizing After reading an article, students will illustrate what they see, including sharing clue words that helped them make a picture in their mind.