This set of conducting interviews lessons can be used to help your student writers as they begin exploring newspapers and learn to create their own.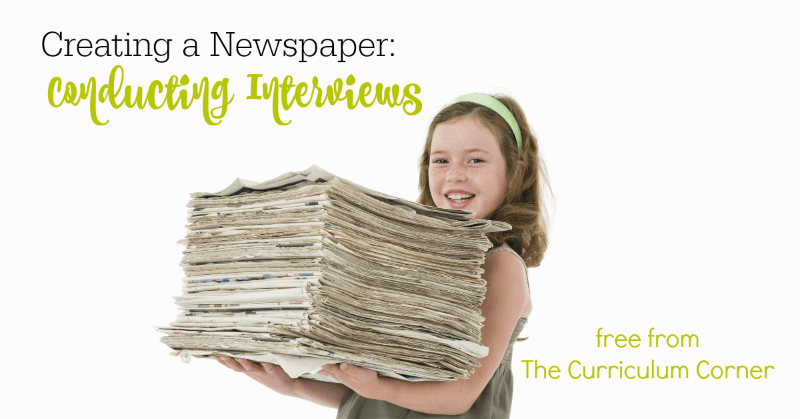 As you help your students explore and write newspapers, it is important for them to learn about conducting interviews as a step in the process.
The focus of this post is on conducting interviews. A part of creating a newspaper is interviewing experts to help in the writing of articles.
The resources we created below are designed to help your students practice conducting interviews.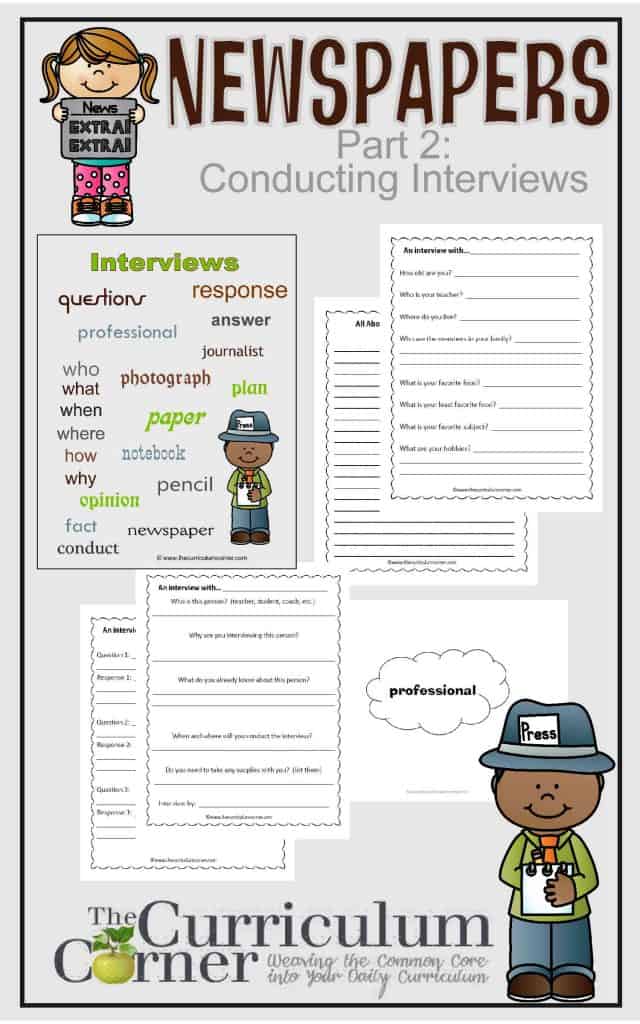 We believe that a part of the discussion when introducing interviews should be the behavior of the reporter. It is important to emphasize that journalists should by professional. Students might need to explore what this word means. You might put the word professional in the middle of a piece of chart paper and create a web with what students believe the word means. Or, use our word bubble for students to create webs in small groups.
You can download our "professional" word bubble printable here: Word Bubble
Your young interviewers might need a little help with spelling and sparking ideas. We have created a word wall to help with this:
(This is a word wall that contains words your young writers might need help spelling as they plan their interviews.)
Another piece we have created is a simple interview page that students can use when interviewing a friend.
Before setting them loose, it is important to help students understand that interviews involve one person asking a question and the other answering. For this reason, they should ask each question in a complete sentence.
Also encourage interviewees to respond in a complete sentence. Included with this file is a lined page where students can practice turning their interview into a paragraph about their friend. You will find this page here:
Our final organizer will help your students focus on their subject. There is a page for students to plan their questions and room for them to record the answers. Also included is a blank page for writing about the person if desired. You can download this planning page here:
You will find our first lesson on exploring newspapers here: Introduction to Newspapers.