This collection of free resources can be used to help your student writers as they begin with practice writing captions as they create their own classroom newspaper.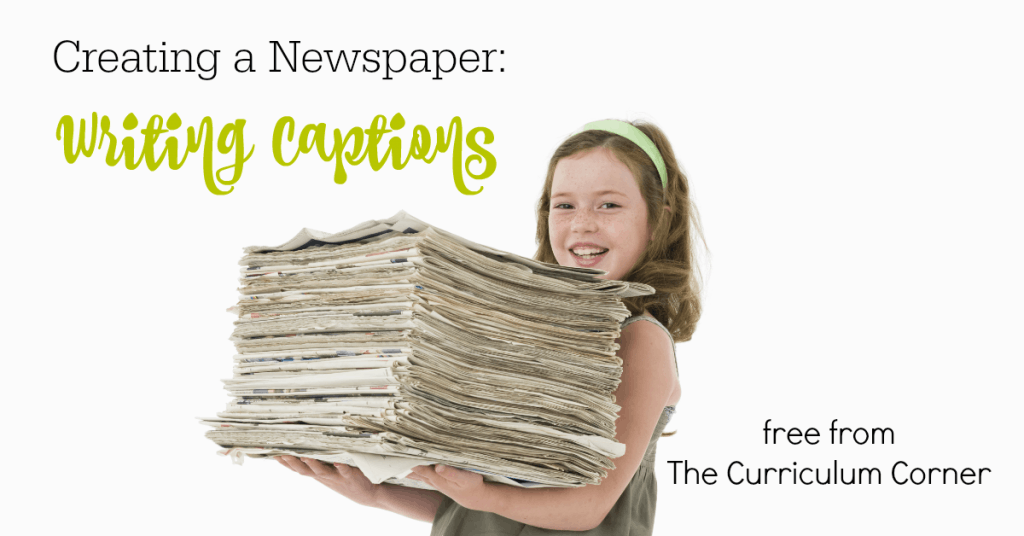 This is the third in a series of posts in helping your students become journalists in your classroom. This post focuses on having students add captions to their pictures.

As you begin exploring creating your own classroom newspaper, this collection of free classroom resources will provide you with materials needed to help students add captions to their photos.
This skill can also be applied to the writing of informational text books in the classroom.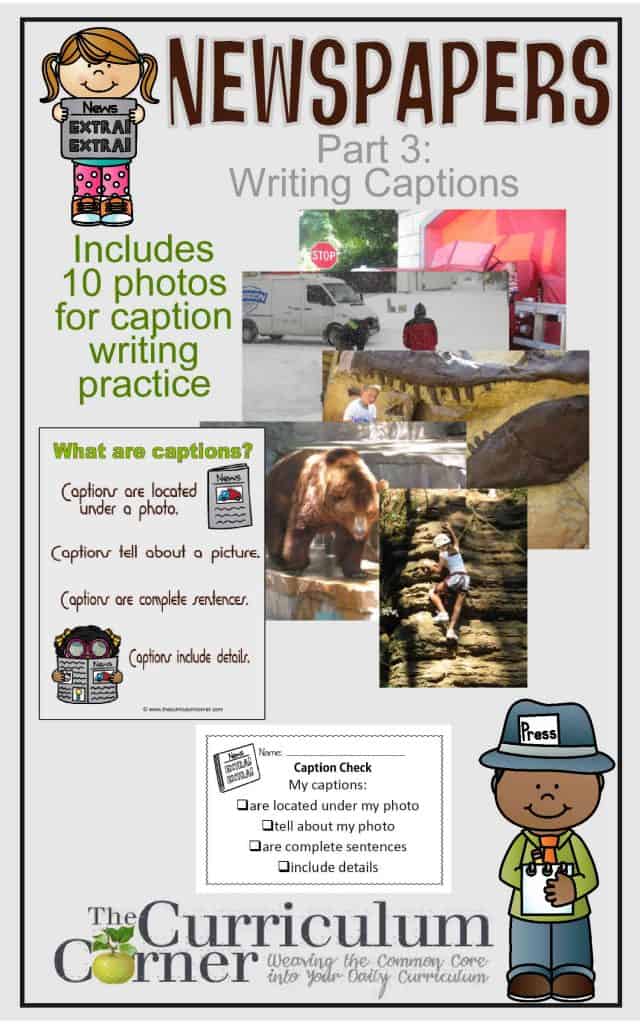 You can download each resource as described below by clicking on the bold headings below. Each resource is provided in a separate download.
What are Captions? Before you begin having students write their own captions, we think that it is a good idea to have students bring in newspaper pictures with captions from home. As a class you can study what you see and create an anchor chart to help guide students. (Of course, you can always use ours for a display but we feel that it is important for students to discover these ideas on their own. So, talk through the ideas first and then present this poster.)
Writing~Captions Checklists Have students use these to make sure they are writing meaningful captions.
Photos for Caption Practice We have pulled together 10 fun photos that your students can practice adding captions to. Of course, we also think it would be a fun idea to have students bring in their own photos to practice adding captions. You could use our photos as the introduction and then challenge students to bring in their own.
This might also be a fun time to talk to your students about taking meaningful pictures that go with their writing. For example, you might read an article and talk about why the editor chose to include the photo that was used.
You will find our other writing newspaper posts here: