These free penguins hundreds chart puzzles will give your students number sense practice within 100.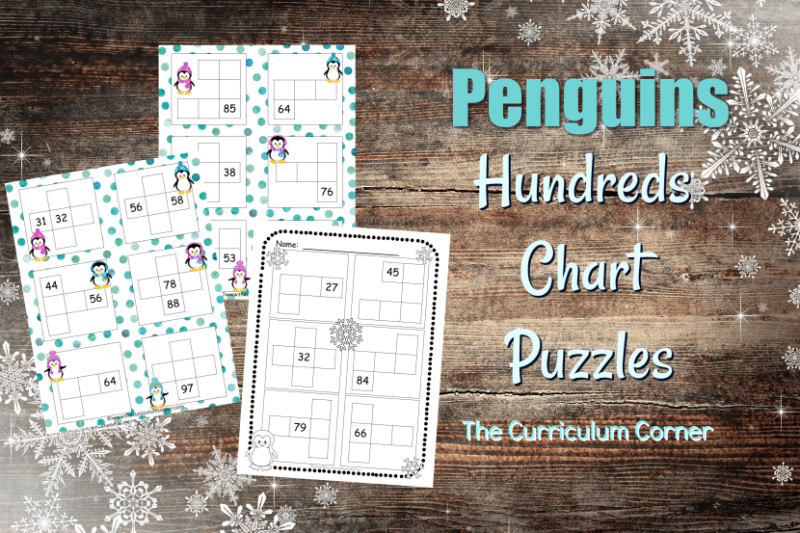 We have created these penguin cards to help your students practice patterns on a hundreds chart.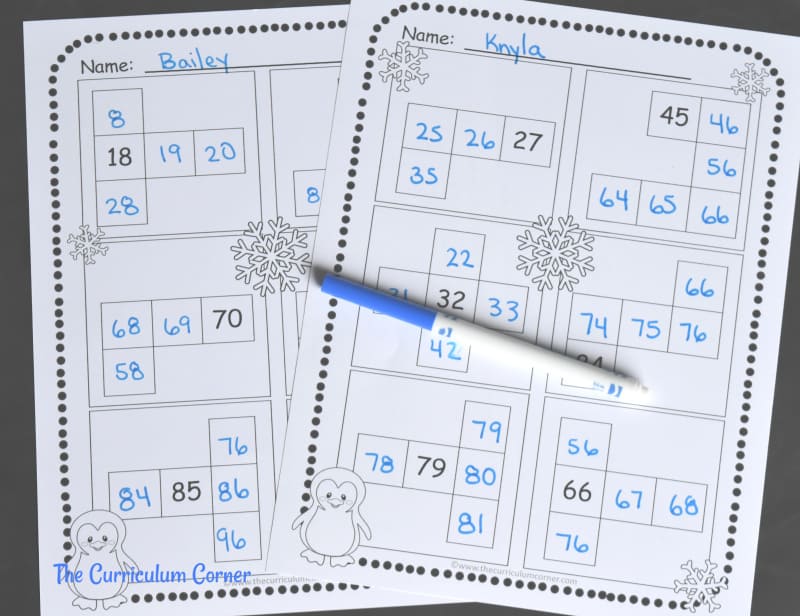 Getting Ready
To create your centers, begin by printing the penguin themed cards on card stock.
Laminate your cards for durability.
Cut apart your cards.
Place in a basket or envelope for center use.
Add a dry erase marker.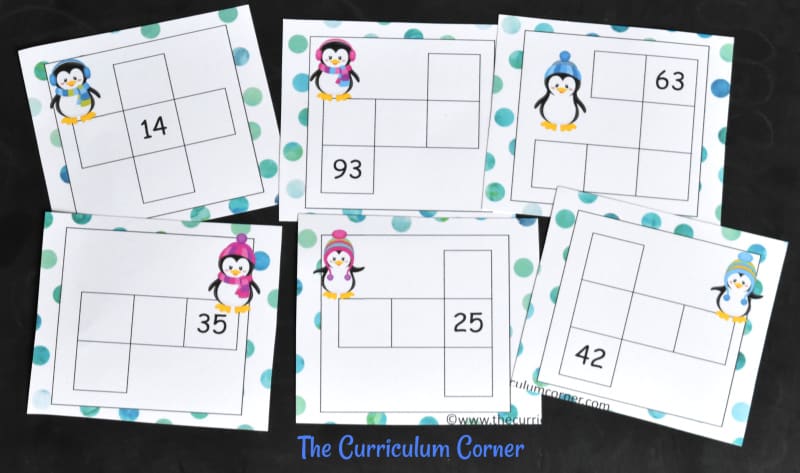 Some students may benefit from a completed hundreds chart at the center. For some students, this might not provide enough of a challenge. Be sure to specify if students should or should not be using the chart to help them.
To complete the tasks, students complete the hundreds chart pieces using a dry erase marker. (Provide an eraser so they can prepare the center for the next group when they are finished.)
Also included are two practice pages. Each page contains six puzzles for students to complete.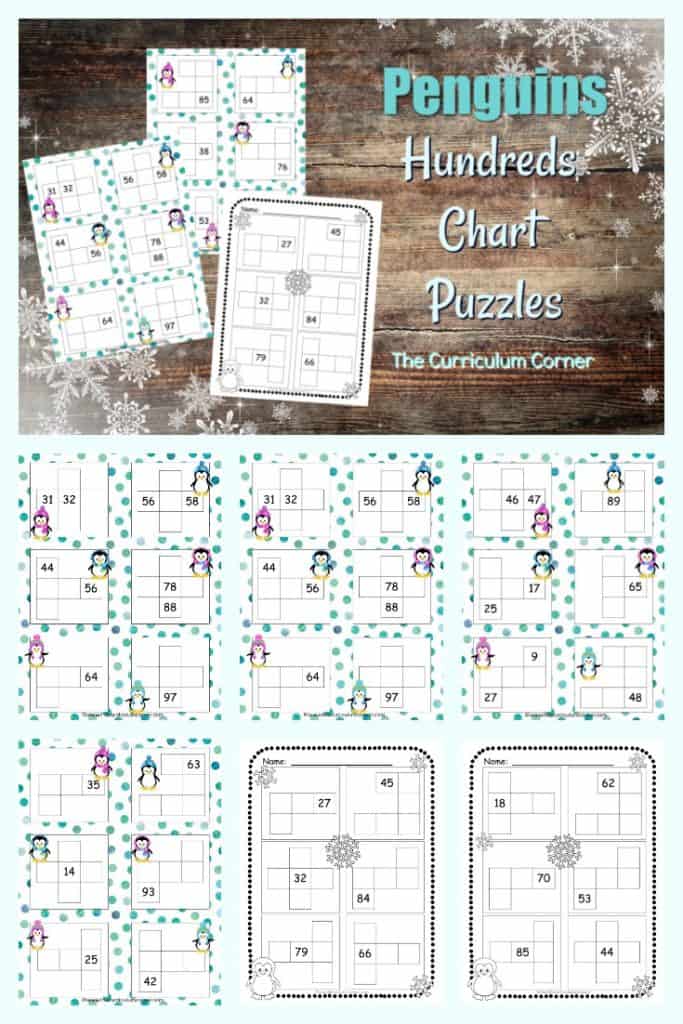 If you are looking to have students complete just one puzzle as a check of their progress, use the penguin cards.
Simply print in black and white on regular paper. Cut apart the six cards and provide each student with one. They can add their name to the back and you have exit tickets to assess progress!
These are intended to be a free resource for teachers and parents. You may print and copy for your classroom. You may not sell or modify and sell in any manner. Please feel free to link directly to this blog post. It is against our terms of use to link directly to the PDF.
You can download these free penguin hundreds chart puzzles here:
Penguin Puzzles
If you are looking for additional hundreds chart practice, try these:
This hundreds pocket chart we found on Amazon might be a fun addition to your hundreds chart focus (contains affiliate link)