The Curriculum Corner has created FREE Emergency Sub Plans to help on those days when you are too sick to get those plans together!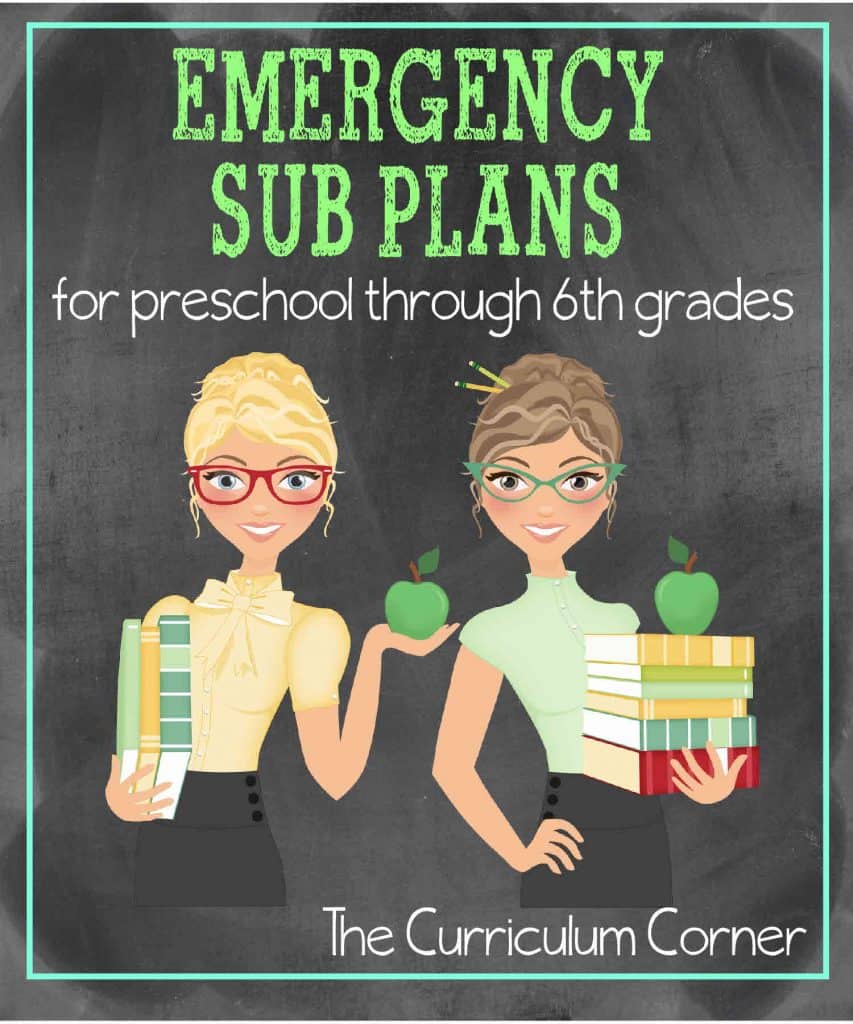 Did you know we have a set of emergency sub plans for every grade from pre-kindergarten through sixth?
We've been there. You (or your own kids) wake up sick and a slight sense of panic comes over you as you realize you don't have time (or aren't able) to pull a full day's worth of plans together for a guest teacher.
While we know in a perfect world your students' day without you would continue on with instruction building from previous lessons, but some days everyone understands that can't necessarily happen. On those days, we want to provide engaging, meaningful and productive activities for our students, while keeping in mind that guest teachers might need a little more structure than we do in our own classrooms.
These emergency sub plans are meant to provide review and practice opportunities that will keep your students engaged in your absence and give your guest teacher organized activities to use. All you need to do is prepare a "Sub Tub" ahead of time with all of the materials, use our editable template to quickly type specifics about the day (special areas, etc) and email them to a colleague to give to your guest teacher.
No need to drive to school in the wee hours of the morning! Be sure to share with your friends!
Just click on the links below to be taken to each grade. All grade levels are free and each includes an editable word document with a description of the day's plans. All you need to do is adapt them for your classroom schedule and print.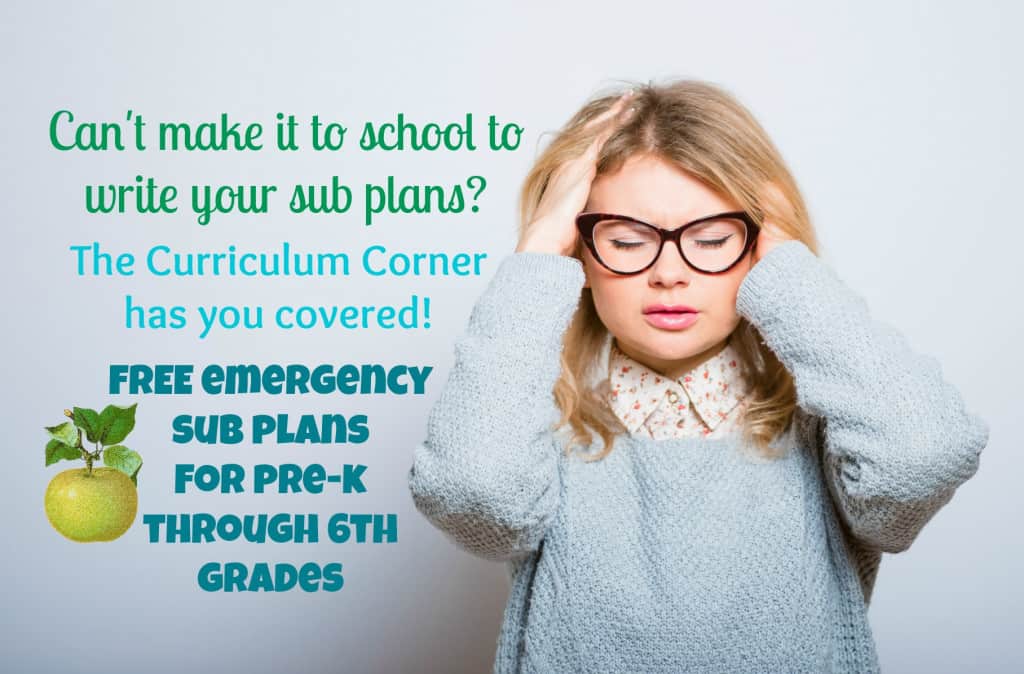 You will also find writing, reading and center activities appropriate for each age group.
Click on the links below to be taken to each grade level and download the free resources.