This collection or free reading response prompts for fiction and informational text can be used in a variety of ways in your classroom.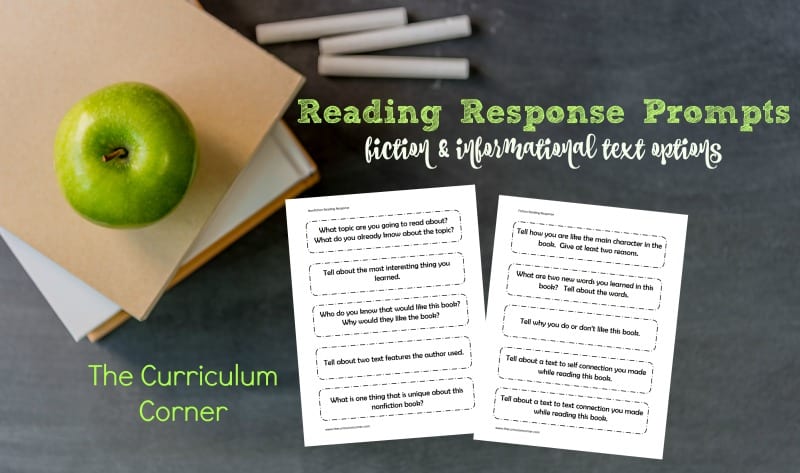 Use these reading response prompts in a way that fits into your classroom best!
You can download the free reading response prompts by clicking on the bold links titled Nonfiction Response Prompts and Fiction Response Prompts at the bottom of this post.
Some options we like for using these prompts are:
Print the prompts and cut apart. Provide a chosen reading response prompt for students to glue into their reading response journal. You can choose for students to complete the same response if you are focusing on a specific skill. Or, for students working on different skills, choose the prompt that fits their current focus.
These prompts can be printed on colorful card stock and laminated. You might then place a selection at a writing center during your literacy rotations. Students will choose a prompt and either respond orally to their group or complete a journal entry focusing on their prompt.
Use these prompts as discussion starters during or after a read aloud.
Post a prompt in a spot designated for reading on your board. As students enter the classroom each morning, they can use a post-it note to respond to the prompt.
Give students a prompt at the beginning of their independent reading time that aligns with their current focus. Students will know that the prompt will be a part of their reading conference with you so they can be prepared when it is time for their conference.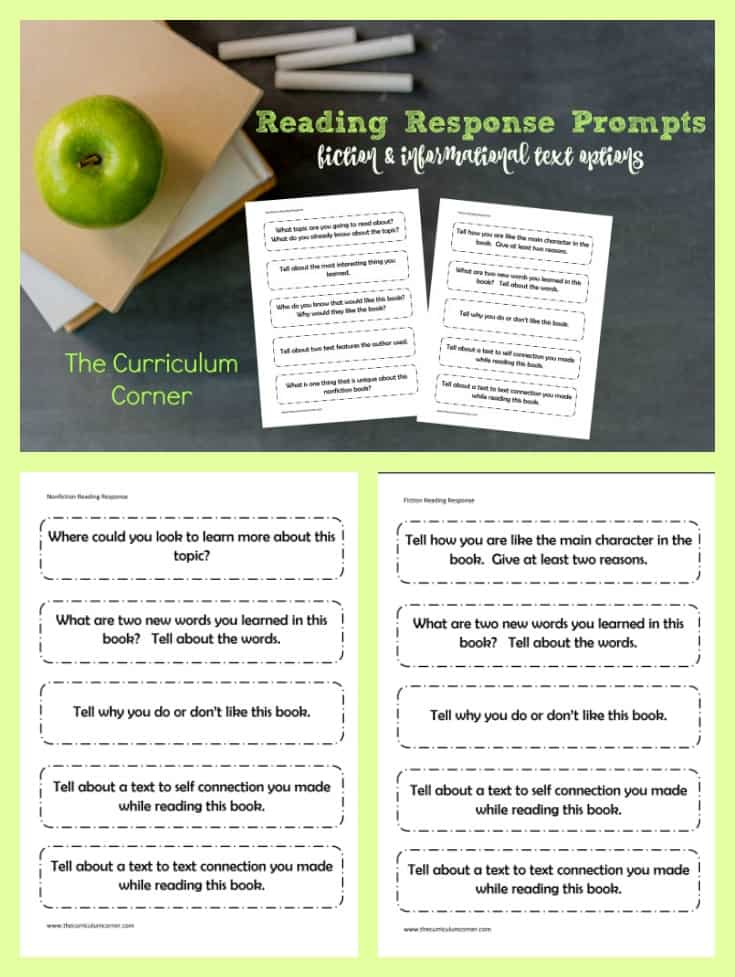 As always, however you choose to use these prompts, make sure you give students guidelines so they are aware of your expectations.
Our hope is that these prompts will help to give your readers a purpose as they are reading and responding to their reading. This will help keep them focused as they write.
We always suggest modeling a prompt or two with your class so they understand what a complete response will look like in your classroom.
You can download these free response prompts here:
How do you manage reading response journals in your classroom? We would love for you to share your ideas below.