This September writing journal is designed for your primary classroom. Use the pages to create journals or use them individually for September writing prompts.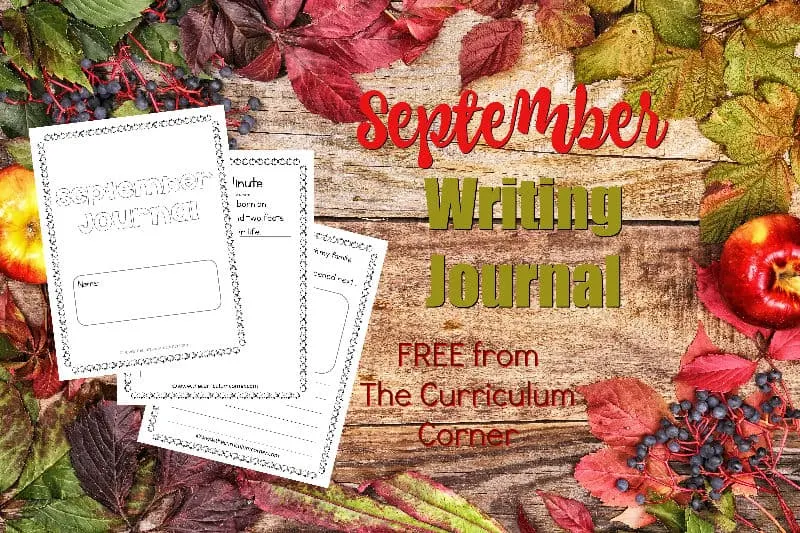 This September journal can be used in classrooms as a morning or writing journal. We hope you love this free classroom resource!
**This September writing journal is another free resource for teachers from The Curriculum Corner!**
You can download this September journal set by clicking on the bold link at the bottom of this post.
We have created this September writing journal to provide a writing activity for each day of the month if desired.
These journal pages are set up to be used as they fit best into your classroom.
You might choose to use these pages as a daily journal response in the classroom or as a morning entry activity. Some teachers might create a journal to send home each month to encourage writing at home.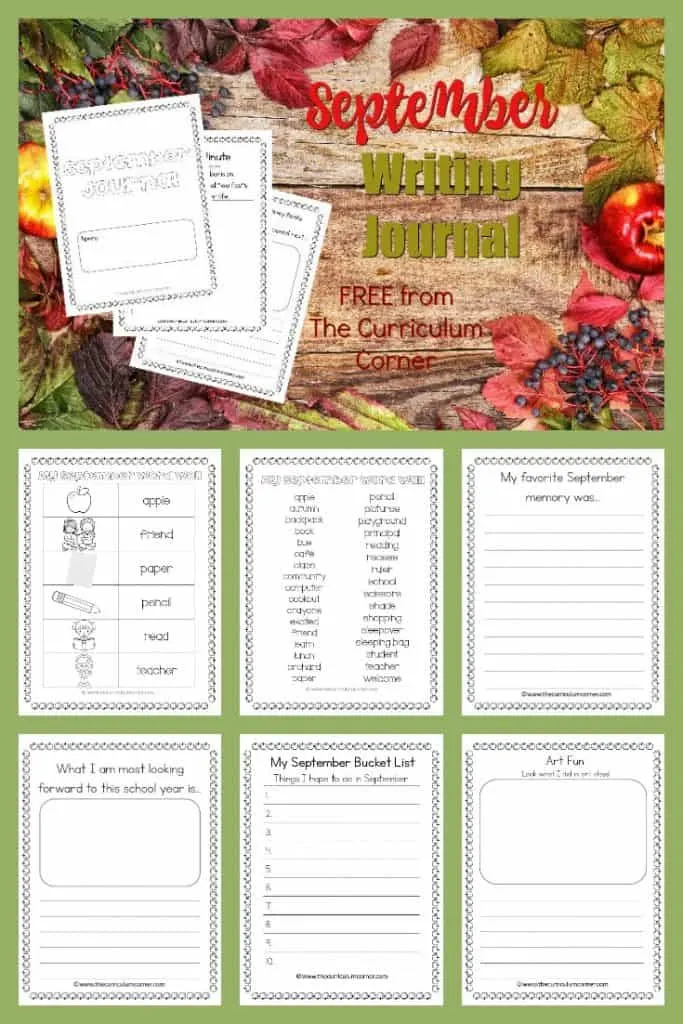 There are a wide variety of pages. Some pages are available in two formats so you can choose the pages that meet the needs of your students.
You could pre-assemble journal booklets, or you could provide students with a September journal writing center with an assortment of pages and let students choose which pages are best for them.
Some of the options you will find are:
Journal Covers
Word Walls (We've included blank ones for students who you might like to add words for as they are requested.)
Making Lists Pages
Acrostic Poetry
Telling Stories Pages
Recording Memories Pages (There are multiple options that include pages for weekend memories, classroom activities and winter celebrations.)
September is Poetry (Sensory poem pages for students to focus on what September looks like, tastes like, feels like and sounds like.)
Research Minute Pages (We've included some preprogrammed and one blank option. Allow students to use tablets or computers for researching each topic.)
Drawing Prompts
Book Review Pages
Blank Pages
You can download our free September Journal here:
September Journal
Be sure to bookmark this post so you can find it each year. Not sure how to bookmark?
You might also be interested in our