This Weather Stand Up, Sit Down Game is designed to add a little movement to your classroom while focusing on weather terms. It is a free resource for teachers from The Curriculum Corner.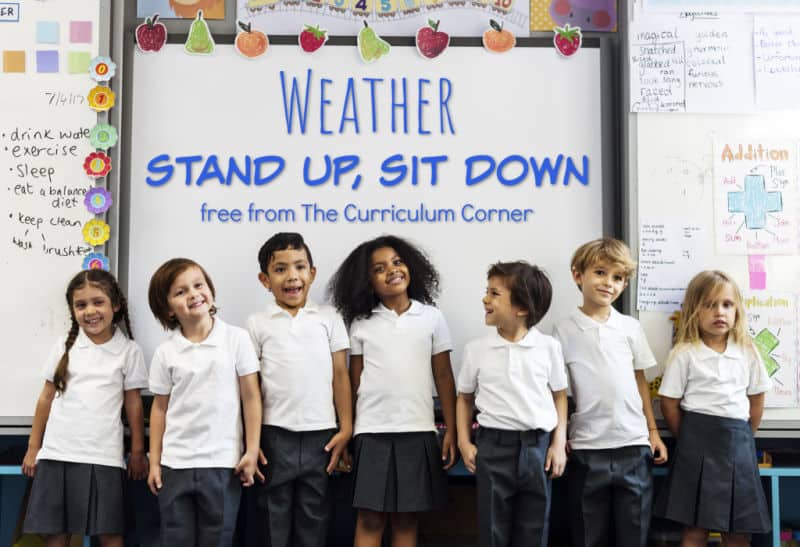 If you currently focusing on weather in your classroom, this game will be a fun addition to your day!
This Weather Stand Up, Sit Down Game was created to help you build some activity into your day.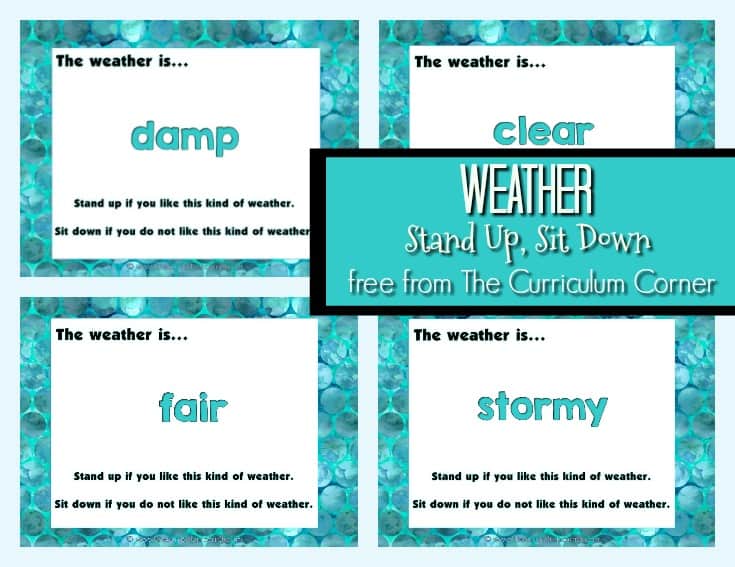 To Play:
Display one slide at a time on your smartboard.
Discuss the meaning of the weather term displayed. (For some terms a discussion might not be needed. We have added in some more descriptive terms to help build vocabulary that will hopefully flow into student writing. These terms might benefit from a discussion of their meaning.)
Instruct students to stand up if they like that type of weather and to sit down if they do not enjoy that type of weather.
Because we know that not all classrooms are equipped with smartboards, we have also included a list of the terms used. For those classrooms not have having the technology needed, you can read the words to students. This is also an option if you are getting your students outside for the activity. A little sunshine and warmth is such a benefit to students and this activity is an easy one to move outside.
One other option is to display the slides on a tablet and students can complete the activity in small groups.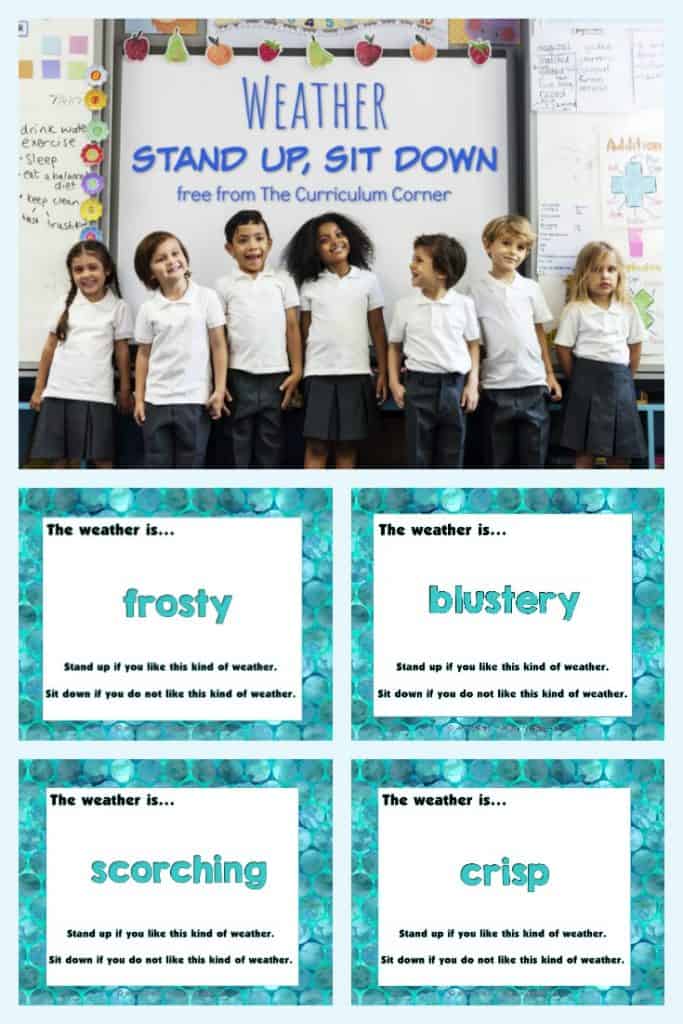 As always, this is a free resource for teachers. Please use in your classroom. You may not sell or modify and sell this material. Please help us keep our materials free for teachers by following our rules!
You can download this free Weather Stand Up, Sit Down Game here:
If you are looking for additional free weather activities, check here:
Weather Literacy Pack (Contains word work, fluency sentences and more.)