Give your superhero fans some math fact practice with these free superhero multiplication games. created by The Curriculum Corner.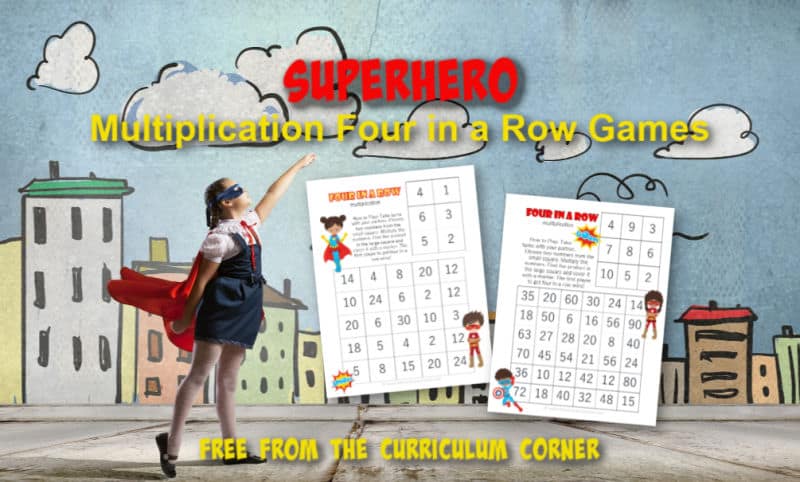 This is another free resource created by The Curriculum Corner for teachers.
We are excited to share our newest math game for multiplication fact practice with a superhero theme.
We know new fact practice games are the best way to engage your students into the sometimes tedious math fact practice routine. We are sure your students will enjoy this superhero game much more than simple flash cards!
You might even choose to send these games home to encourage students to practice at home with their families. Students and parents will appreciate having a game for math fact practice instead of a worksheet!
Setting up your Superhero Multiplication Games
Print the games in color (we left out the colorful backgrounds on these to help you save ink.)
Laminate for durability.
Pair the games with two different color of markers. Students will need no more than 16 each.
How to play our Superhero Multiplication Games
Students take turns choosing two numbers from the top right grid.
They multiply the numbers and cover up the product with a marker.
We like to require students to say the complete math fact out loud before covering the answer for accountability.
Teach your students to check their partner's facts.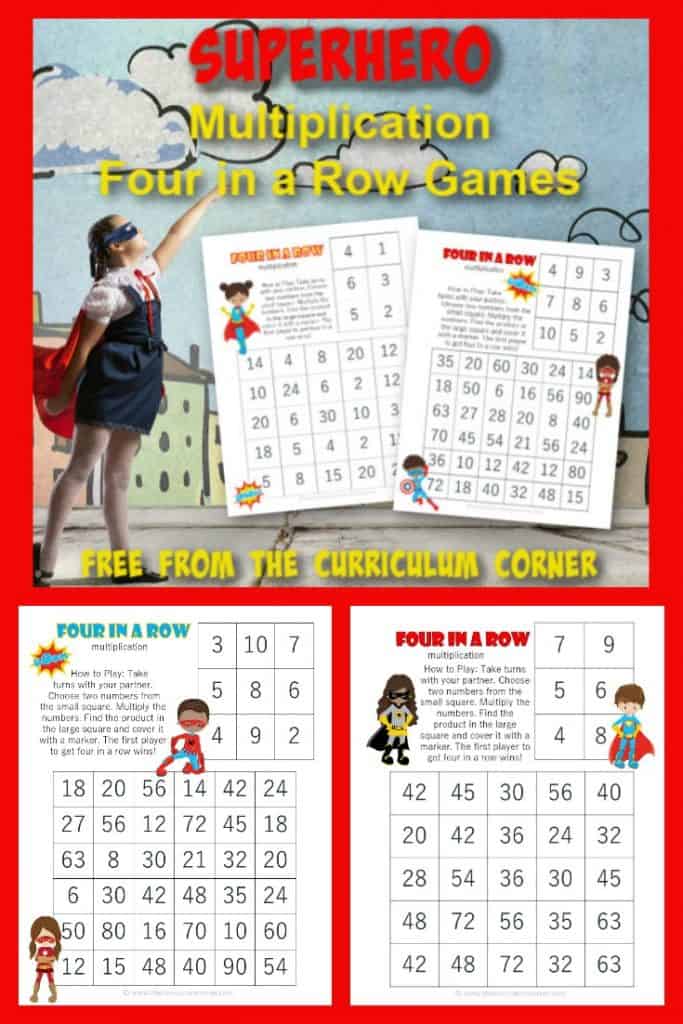 You can download our free Superhero Multiplication Games here:
Superhero Four in a Row
You might also be interested in some of our other free superhero themed resources. Click the links below to find our other freebies:
You will find more superhero freebies here:
As with all of our resources, these have been created by The Curriculum Corner for free classroom use. Our products are not meant to be sold. You may print and copy for your personal classroom use.