These thematic vocabulary sets are designed to address a variety of science standards.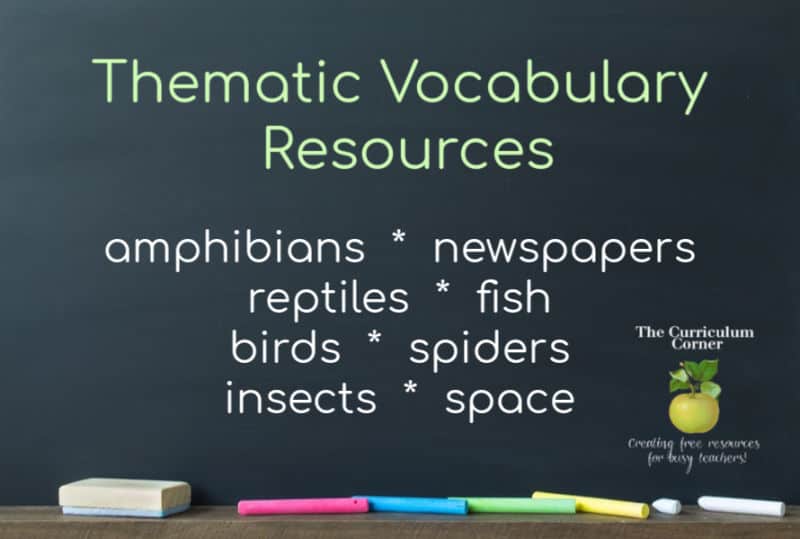 This is another free resource for teachers from The Curriculum Corner.
These sets of thematic vocabulary words which included words & definitions surrounding topics you might be studying in your classrooms.
These are meant to supplement the learning that takes place in your science or social studies curriculum.
Each set includes word cards, definition cards, and a student binder page. A few of the sets have additional facts.
They also include some open-ended vocabulary assessment resources.
Here we have collected all of the sets we made and presented them in one spot so that you can see all the topics for which we created these resources.