This free writing conference guide is designed to help you get starting with writing conferences in your writing workshop.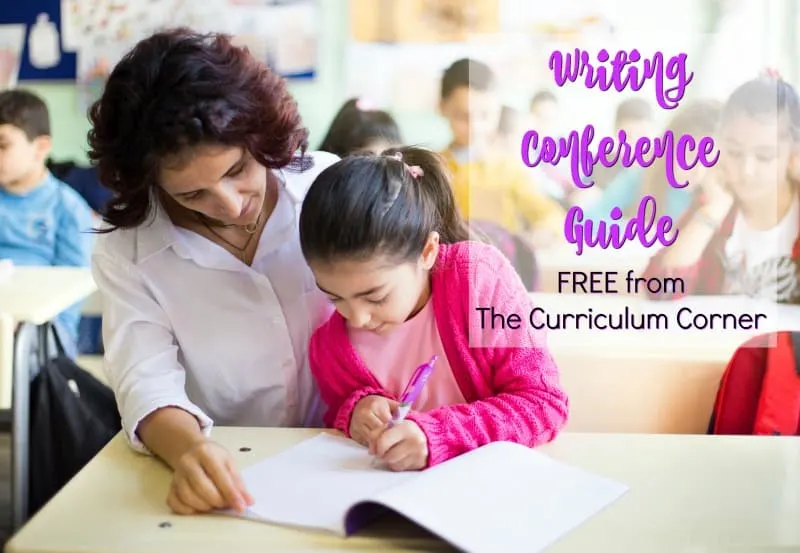 New to Writing Workshop?
If you are new to riding workshop, this free writing conference guide is for you!
You can download this free guide at the bottom of this post.
How will this conference guide help me?
The guide has questions and reminders grouped by categories. The hope is this makes it easy for you to flip to the correct section.
This guide is designed for you to print on card stock and laminate. Then, cut the pages in half.
Once the pages are cut, we suggest hole punch the top left corner and binding with a single binder ring.
This will create a simple writing conference guide that will be your new go to resource as you begin conferences.
We have left space at the bottom of each page so you can add additional reminders for each page. There are also blank pages at the end for you to use as needed.
Once you are comfortable with conducting writing conferences, your conferences will become more natural and you will no longer need this guide.
This can also be a great tool to provide for your student teachers. It makes a great welcome gift and can make beginning conferences a little less stressful.
If you have additional ideas, please share in the comments below to help other teachers.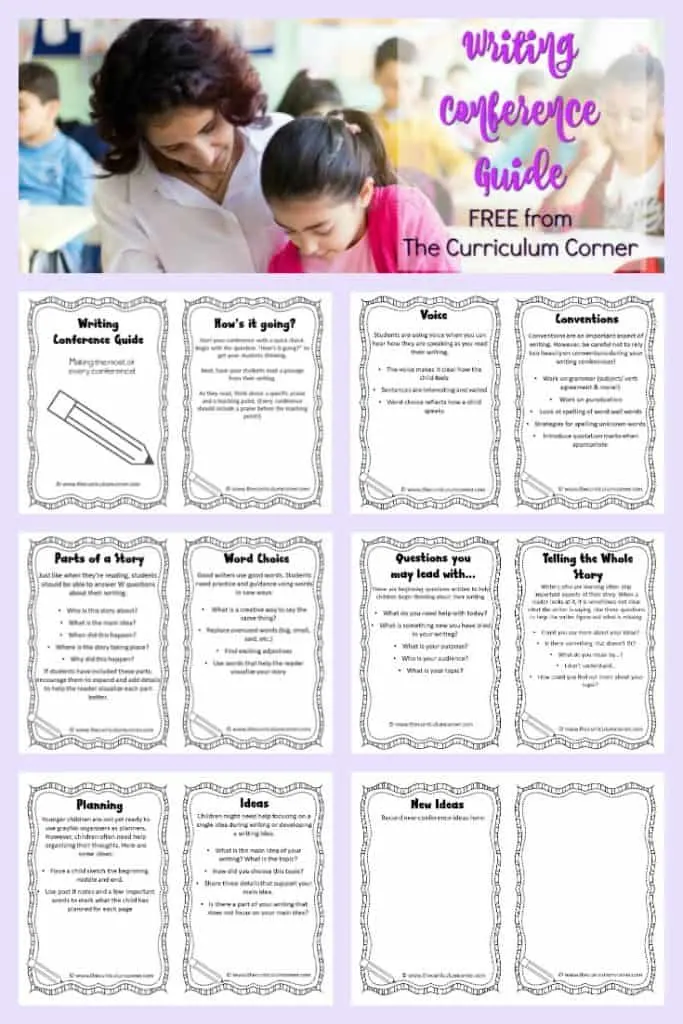 You can download this free guide here:
We also have this available as a full page guide instead of the half pages. This might be helpful if you would like to add it to your writing binder: Full Page Conference Guide.
You might also be interested in our Writing Management Binder.
If you have writers who need a little help getting started, take a look at our Strategies for Reluctant Writers Guide.