Seasonal resources for the classroom can add fun to your teaching and engagement for your students.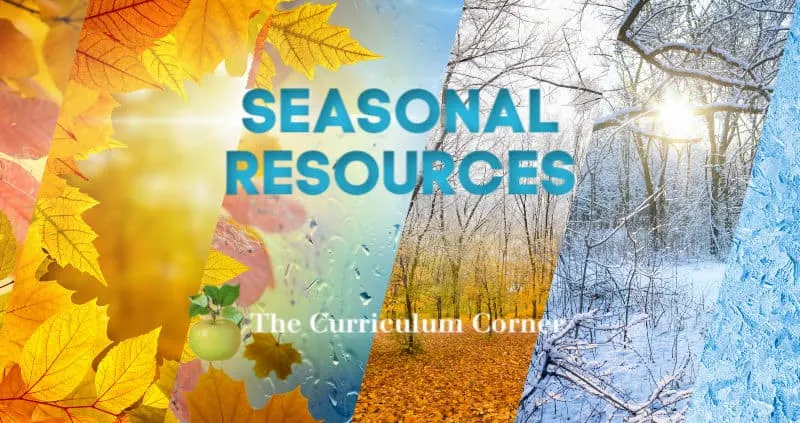 The Curriculum Corner provides free resources for teachers. Jill & Cathy work to provide a wide range of seasonal materials for your classroom.
Find the resources you need on The Curriculum Corner.
What type of seasonal resources will you find on The Curriculum Corner?
All elementary teachers should be able to find seasonal resources on our site to fit your classroom.
We are very aware that many schools are moving away from celebrations in the classroom. While we do provide holiday resources for those who need them, we make an effort to create a wider range of materials that will fit all schools.
For example, instead of creating a large amount of Christmas materials, we like to choose themes that are seasonal in nature but not specific to any holidays or celebrations. Materials we provide for December might have a hot chocolate or winter treats theme.
Also, while we do have a few Halloween specific resources, you will find a wider range of materials for fall. Among those include an informational text set on bats and spiders. Word work sets on apples and pumpkins are also shared on our site.
Beginning & End of the Year Collections
Visit Our Seasonal Resource Pages
Our holiday specific resources can be found here:

Thank you for stopping by The Curriculum Corner!