Classroom management materials and strategies can help teachers have a more successful year.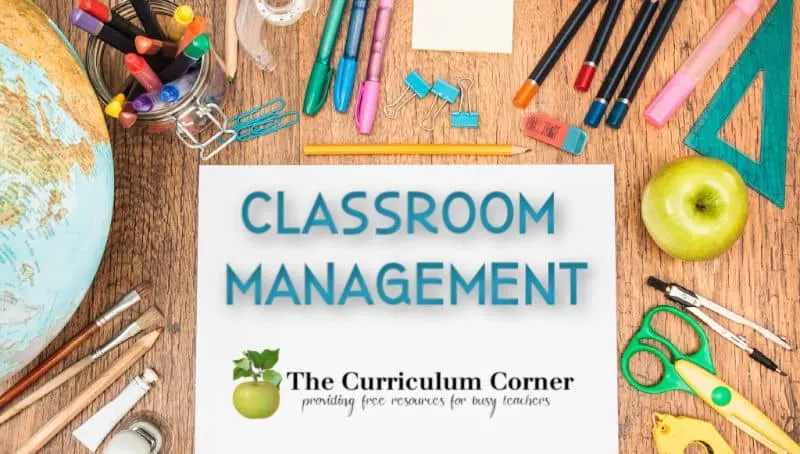 As new ideas evolve, The Curriculum Corner works to grow our classroom management collection.
Jill & Cathy will continue to work to add free management materials to our free collection.
Within our management resources, you will find a variety of materials. Our most popular resources includes editable teacher management binders, "I Can" Common Core Standards, a range of bell ringers and much more.
Find the resources you need on The Curriculum Corner.
---
Getting Organized
Organization can be a key part of a successful classroom.
***Please note, this section will soon be updated to be more complete in early 2020.
Planning tools such as editable binders, classroom decor and other printable tools can be found here: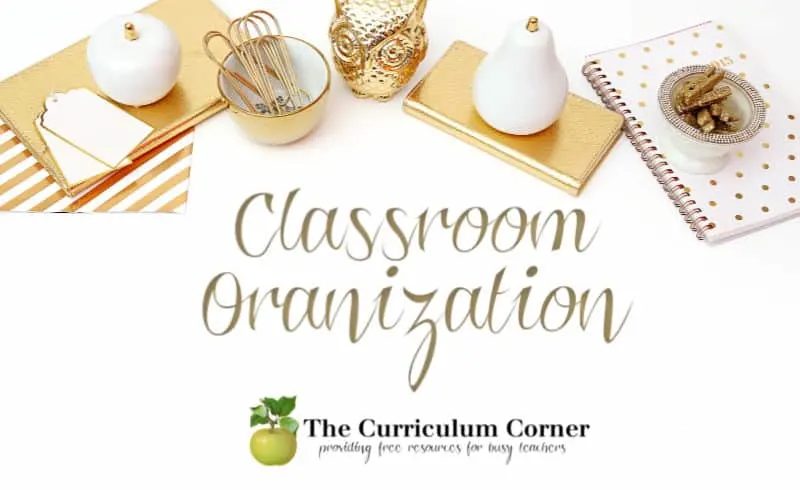 The Original "I Can" Standards Statements
When the Common Core standards were first released, we were the first to create "I Can" statements for grades K through 6.
Request quickly grew and as the standards changed, we decided to take the big step to modify our resources.
At this time, we rewrote our "I Can" statements to spiral between grade levels. We felt that commonality in language was important for schools to have.
Our newest statements cover grades K – 8.
We also hired teachers fluent in Spanish to translate the standards for K – 6 to Spanish.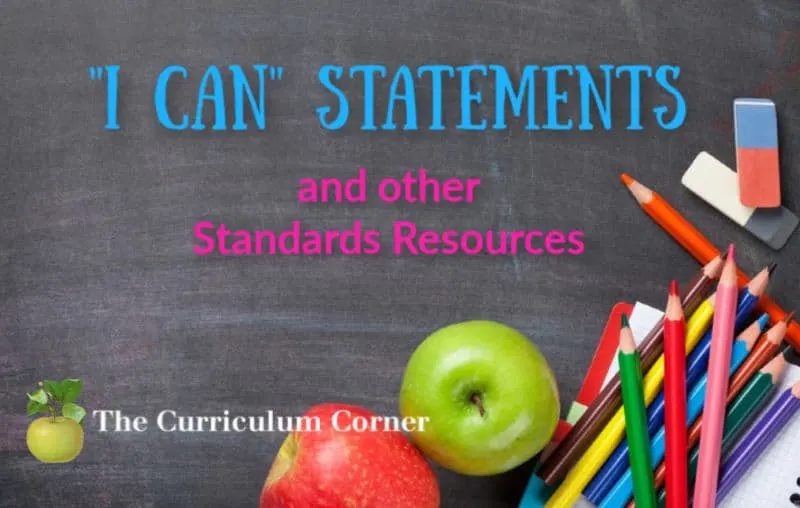 ---
Meaningful Mornings
Morning work used to be the thing to do as students entered the classroom. Students would complete a worksheet of some sort before class officially started.
How often would this morning work end up become one more thing for teachers to deal with later in the day? Students who were late might miss recess because they hadn't finished. Those students who needed a little help would start their day off frustrated. Other students flew through the worksheet and it was just busy work.
We have moved our focus for morning work opportunities to more interactive materials.
Within this collection we are providing bell ringers and daily welcome messages. Our hope is that these resources will encourage students to interact with each other and get in some movement.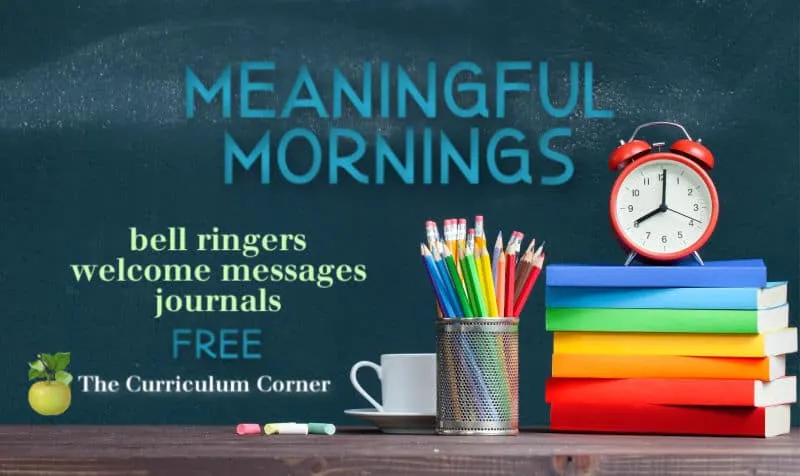 ---
Editable Teacher Planning Binders
Our editable planning binders are available on The Curriculum Corner 123. You will find these here:
Complete Editable Binder Collection
Thank you for stopping by The Curriculum Corner!