Download this free counting and cardinality booklet to help your students practice kindergarten math standards.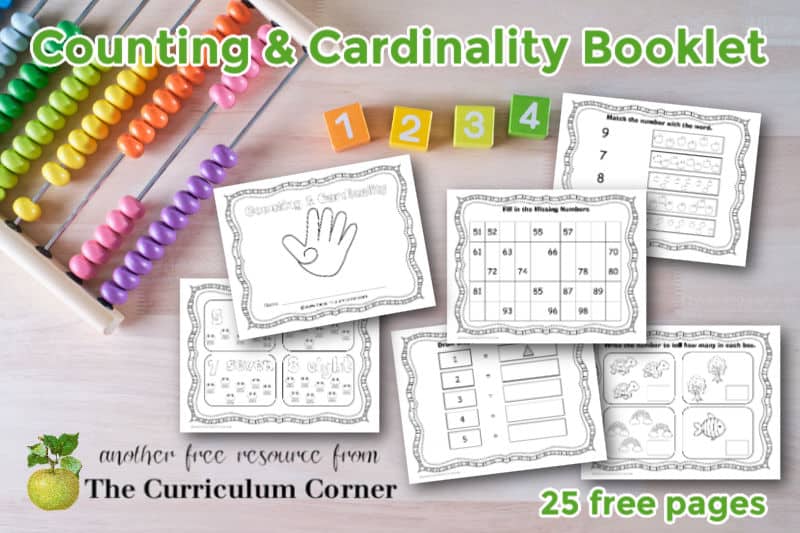 This is another free resource for teachers and families from The Curriculum Corner.
We have created this free counting and cardinality booklet to help you work with your kindergarten students.
As children work on exploring numbers at a young age, this booklet can give them paper and pencil practice.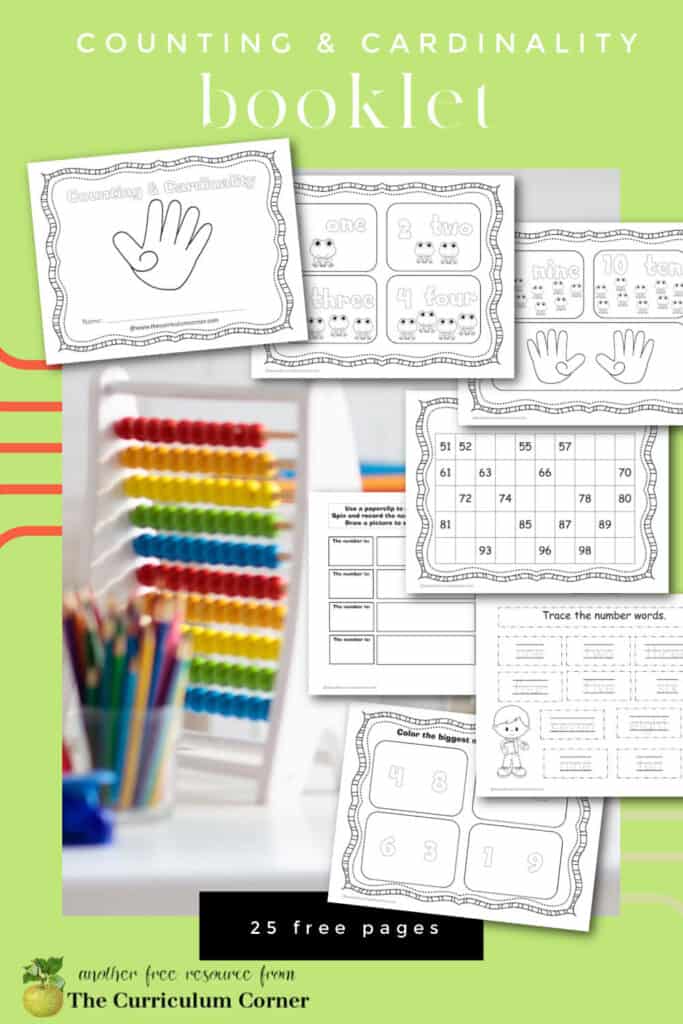 About this counting and cardinality booklet
We have designed this booklet to help give students practice within the counting and cardinality standards for kindergarten.
These pages may be used as practice for kindergarten students or review for first grade children. Not all pages will be just right for all students.
For those needing review or intervention materials for first and second grade students, be sure to look closely to choose the pages that fit the needs of each student.
You will find materials appropriate for those needing review on certain skills but you want to make sure you are not providing busy work that is not meaningful while you are trying to help your students work towards mastery.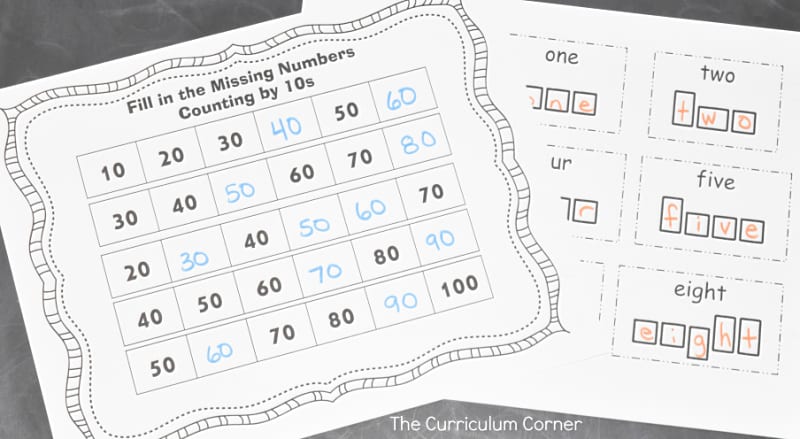 Differentiate your booklets by giving students the pages that meet their needs.
When creating this booklet, we were looking for ways to give students practice with various kindergarten standards.
We know that many of these skills are best taught through hands on experiences. For this reason, this booklet is not designed to teach. Instead, it is designed to support the learning that occurs in the classroom.
This booklet can be used as practice work at school or sent home for parents to review with their students.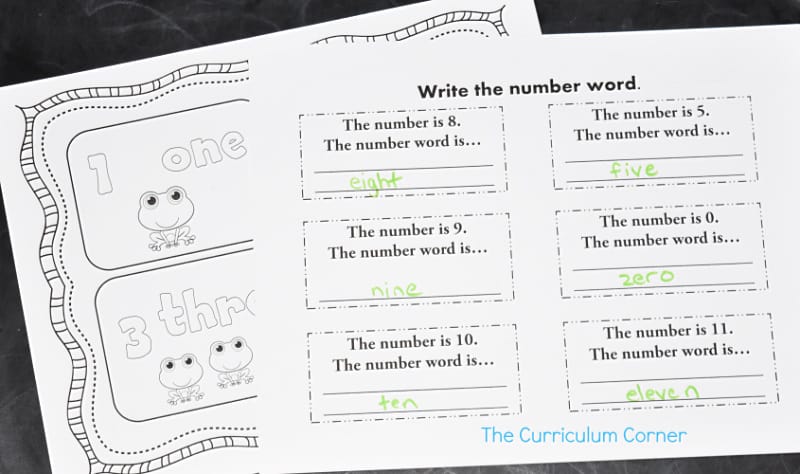 Please feel free to link to this blog post in order to share with others. We ask that you not link directly to the PDF. Thank you for your help!
You can download this free counting & cardinality booklet here:
Looking for other free number sense activities? Try these other freebies we have created:
As with all of our resources, The Curriculum Corner creates these for free classroom use. Our products may not be sold. You may print and copy for your personal classroom use. These are also great for home school families!
You may not modify and resell in any form. Please let us know if you have any questions.