These second 100 Fry Word practice booklets are designed to provide sight word practice for your students.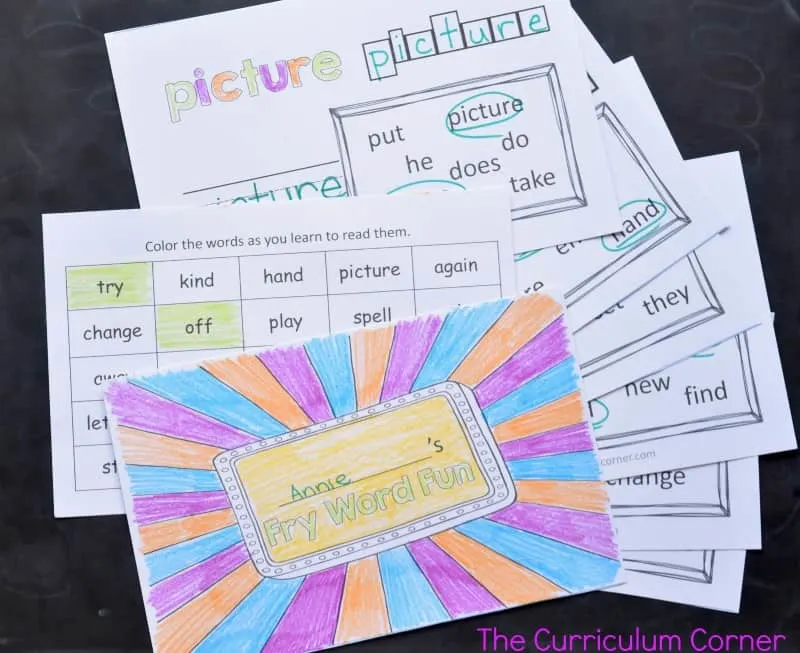 You can download the free sight word practice booklets by clicking on the bold titles at the bottom which start with "Fry Booklet Words"
It can be difficult to create sight word center activities for the start of the year when your students aren't quite ready to read.
These booklets are designed to get them familiar with the look of the second 100 Fry words. Also, they give students practice with fine motor skills.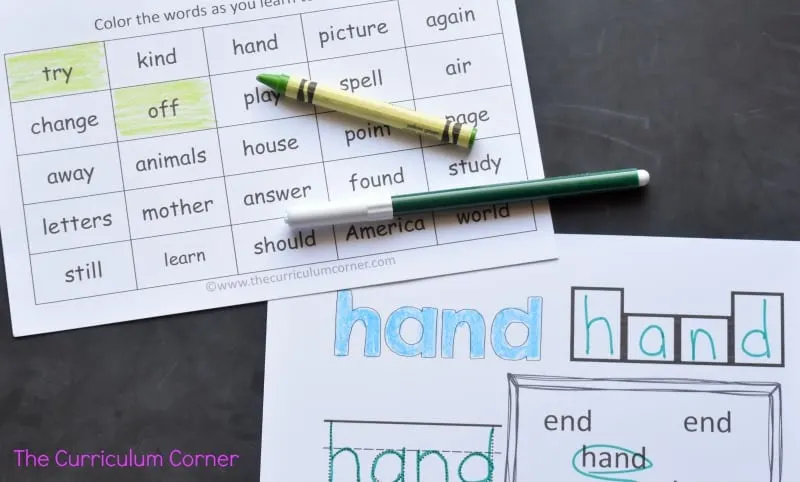 Students are asked to color in the word (you can even suggest they create patterns or designs while coloring.) They will then fill in the word shape box along with write the word on handwriting lines. Finally, they will find the word in a box containing a variety of words. The word will be found two to three times in each box.
Another idea is to use them for at home practice. The simple format makes reviewing a few sight words a night easy for families.
The booklets contain a word grid at the front of the book and the back. These can be used for pre and post assessments if you need to track growth. Students can begin by coloring the words they know before beginning the book and then again at the back of the book when they are finished.
We have divided these booklets into 4 sets – each with 25 words. Print each set, cut in half and staple.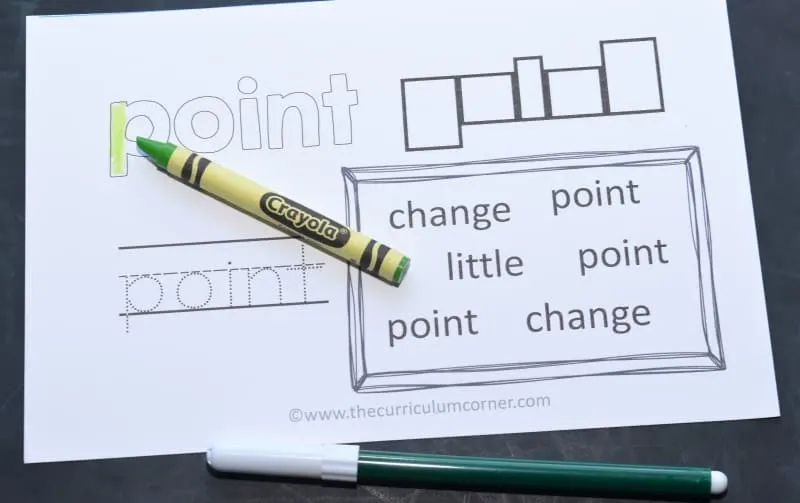 You can download the free booklets by clicking on the headings below:
Our booklets for the 1st 100 words can be found here: Fry Fun 1st Set
If you are looking for additional Fry Word resources, you can start here:
Fry Word Cards & Activity Boards
Fry Word Tracking for Students
Fry Resource Collection (This post is packed with free resources for Fry practice)