This chalkboard themed meet the teacher night collection is designed to help you quickly set up your back to school night.
Prepare a fun and engaging meet the teacher night for your students with this free collection!
Many of our youngest students might not have strong memories of what school in a classroom looks like. It's been a year and a few months since some have been inside a classroom.
This set will help you save time and money will you prepare for your new students.
This is another free resource for classroom teachers from The Curriculum Corner.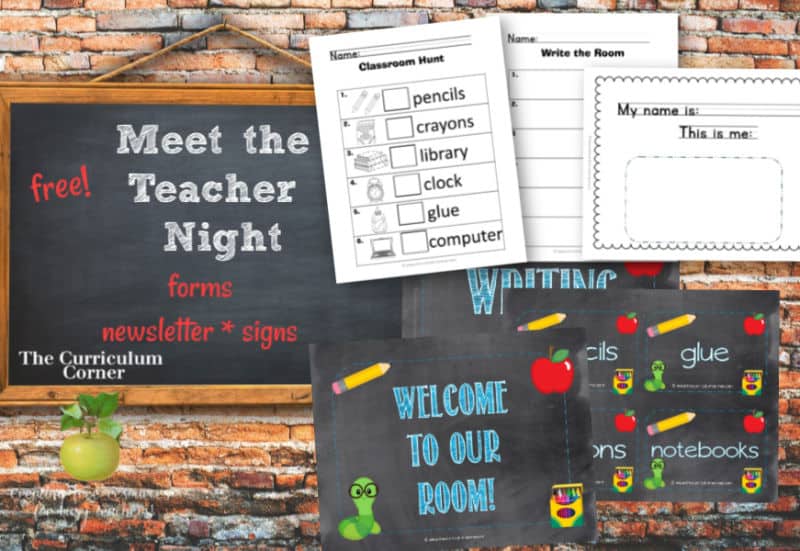 Getting ready to meet your families?
Start here! This collection is designed to help you prepare a night where your students can explore your classroom and the rest of the school.
Along with printables to be used that night, we have also created signs that can be used to label items around the classroom. These can be helpful for younger students learning new words the first weeks of school.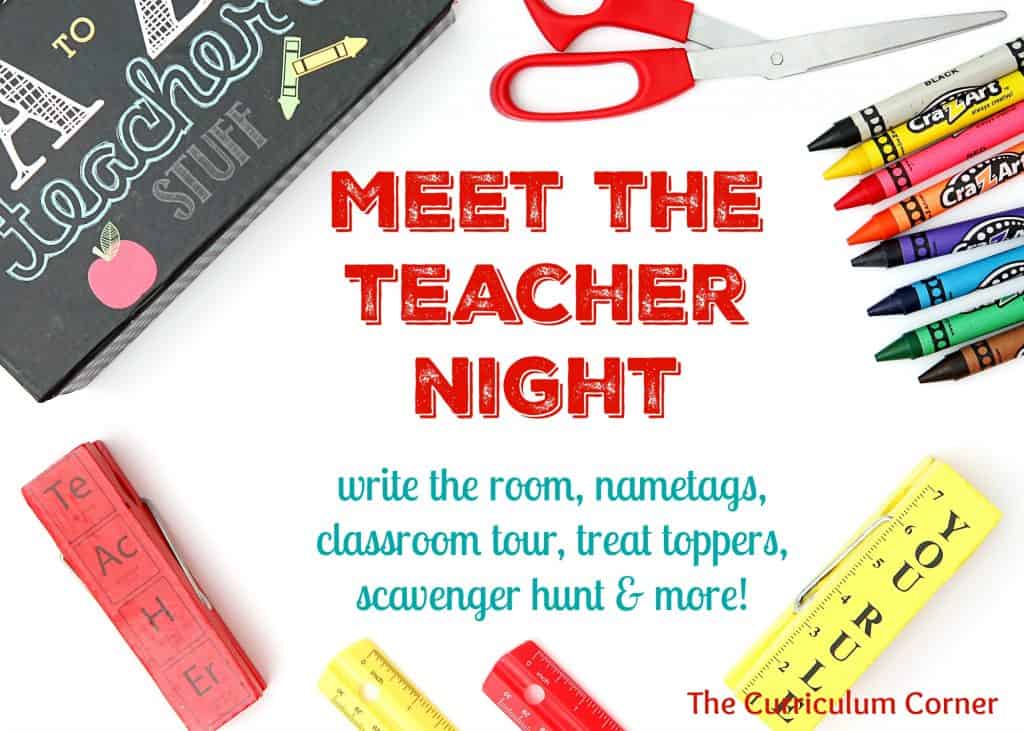 The download includes the following items:
Meet the Teacher Signs Welcome to Our Room, Please Sign In, Please Take One, Place Supplies Here, Make a Name Tag, etc..
Write the Room Place the six picture cards around the room. Students take a recording page, find the item pictured and write the word on the page. This activity could also be used during the first day of school.
Classroom Tour Checklist (one blank for you to fill in your own options) This will help students become more familiar with the classroom before that first day.
Name Tag Students write their name and draw a picture of themselves. Not only will this be good for marking student spots on the first day, it will also let you take a first peak at handwriting skills and tell you which students can spell their name.
Treat Topper Use small treat bags and attach this foldover tag to the top. This is just a cute little extra to make students feel more comfortable and excited during this night.
Getting Home Graph Use the page with multiple buses, cars and kids. Print in color and cut apart into rectangles. Have students pick one that shows how they will get home and create a large graph in the classroom. You can use the recording page for a math graphing activity on the first day of school.
Sign In Page Have parents sign in with their child's name and their name so you can identify which students missed attending. You might want to follow up with a quick phone call for any students who didn't make it to help answer any questions parents might have.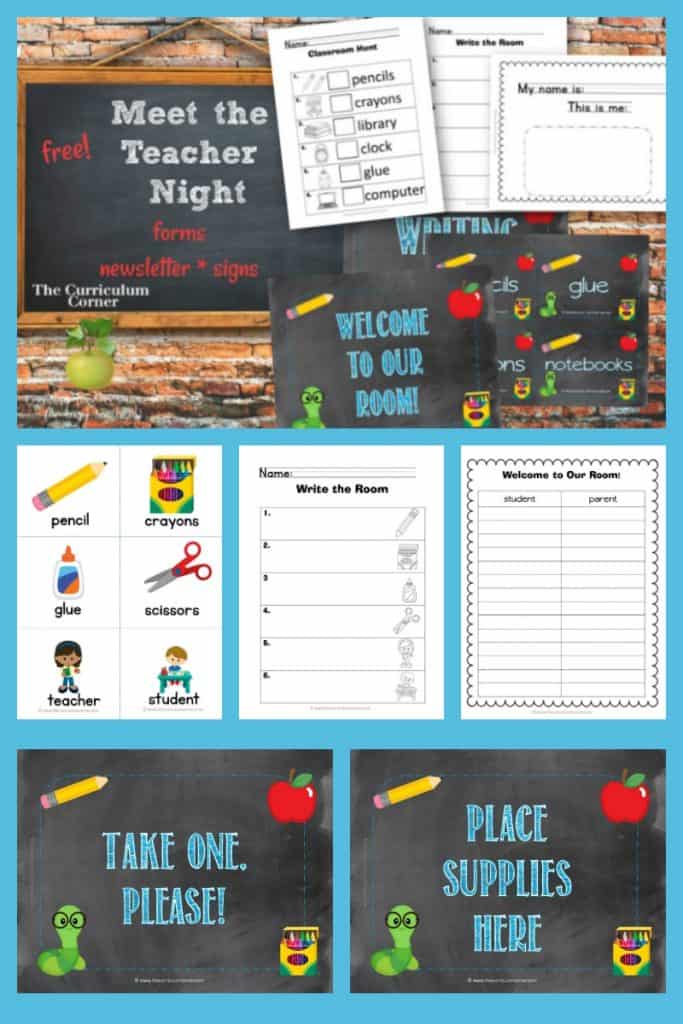 To make things easier for you, we have put all of the files together in one download:
Thanks to Pixel Paper Prints for the super cute clip art purchased on Etsy!
As with all of our resources, The Curriculum Corner creates these for free classroom use. Our products may not be sold. You may print and copy for your personal classroom use. These are also great for home school families!
You may not modify and resell in any form. Please let us know if you have any questions.