Add this camping reading booklet to your collection of little readers for your classroom.
You can download this camping reading booklet to help your young readers practice while using an interactive booklet.
This booklet will be a perfect addition to your camping in the classroom day or week.
This is another free resource from The Curriculum Corner for teachers and homeschool families.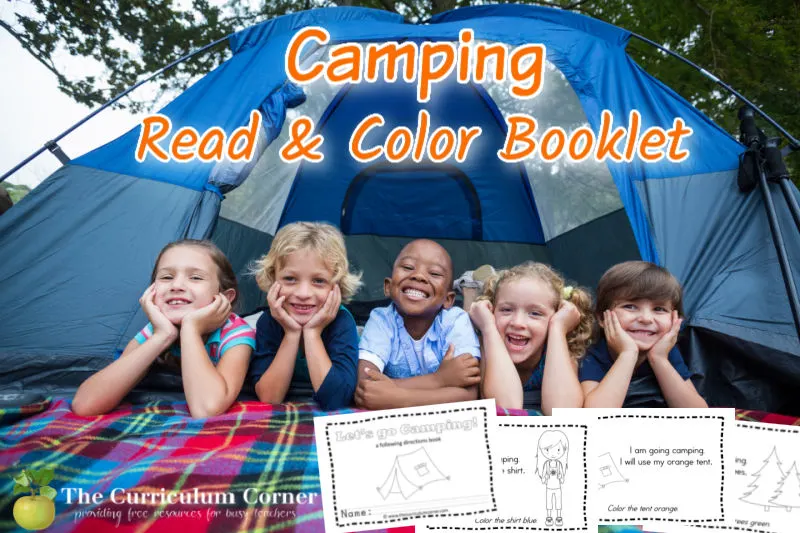 Add this camping reading booklet to your camping theme!
A camping unit or even day is a fun way to celebrate the end of the school year.
Along with reading by flashlight and any other camping activities you have planned, students can work on their reading skills.
This camping themed read and color book is designed to get students to interact with their reading.
Students read the little reader and then follow the directions at the bottom of the page.
The coloring can be a motivator for children who don't enjoy reading.
Also, the coloring acts as a comprehension check.
To help students, you might begin by having them identify the color words. They can then draw a box around the color and color it with the correct color of crayon.
Students who enjoy these read and color booklets might even make their own. They could create their own during writing workshop about a hike in the woods and the animals they see.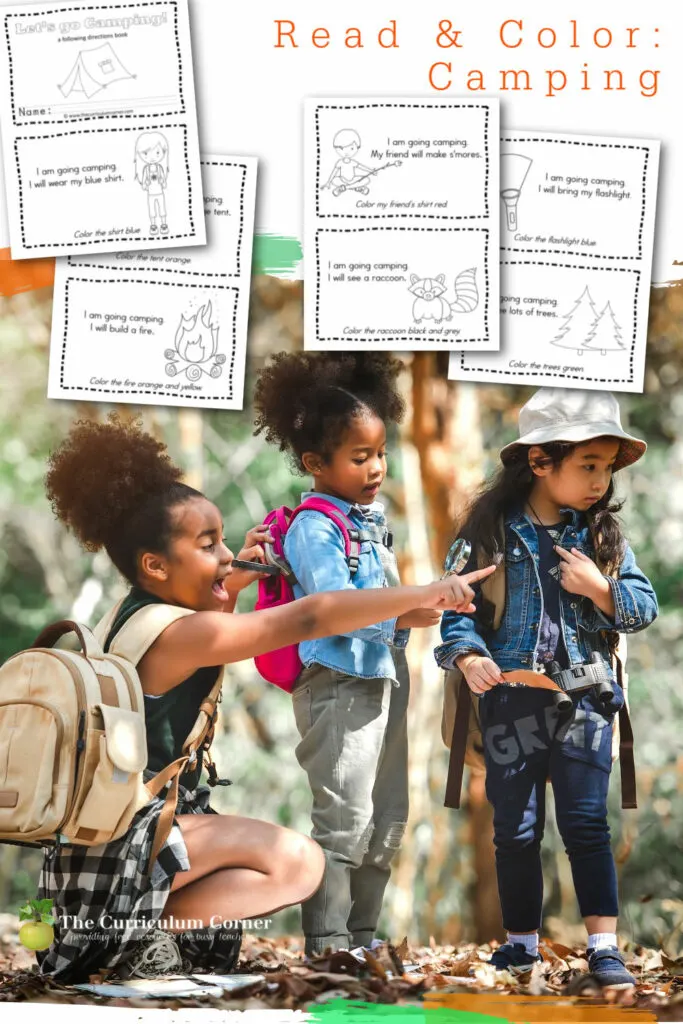 Creating your booklets
Assembling your booklets is easy!
Begin by printing the pages. You can print single sided or front to back.
Next, cut the pages in half.
You can then stack the pages.
Finally, staple the booklet with two staples on the left.
Provide your students with crayons to help them complete the reading tasks.
We hope they enjoy practicing reading with this fun little booklet.
You can download this free little reader here:
As with all of our resources, The Curriculum Corner creates these for free classroom use. Our products may not be sold. You may print and copy for your personal classroom use. These are also great for home school families!
You may not modify and resell in any form. Please let us know if you have any questions.